2:42pm: Heyman has the full breakdown, via Twitter: after a $3MM signing bonus, Polanco will receive a $1MM salary next year, then consecutive paydays of $3.5MM, $5.5MM, $8MM, and $11MM. The options are for $12.5MM (with a $3MM buyout) and $13.5MM ($1MM buyout).
10:50am: In a move that seemed years in the making, the Pirates have announced a five-year extension with outfielder Gregory Polanco. The Beverly Hills Sports Council client receives a reported $35MM guarantee in the contract, which includes two option years (with performance escalators) that could boost its total value to $60MM over seven seasons.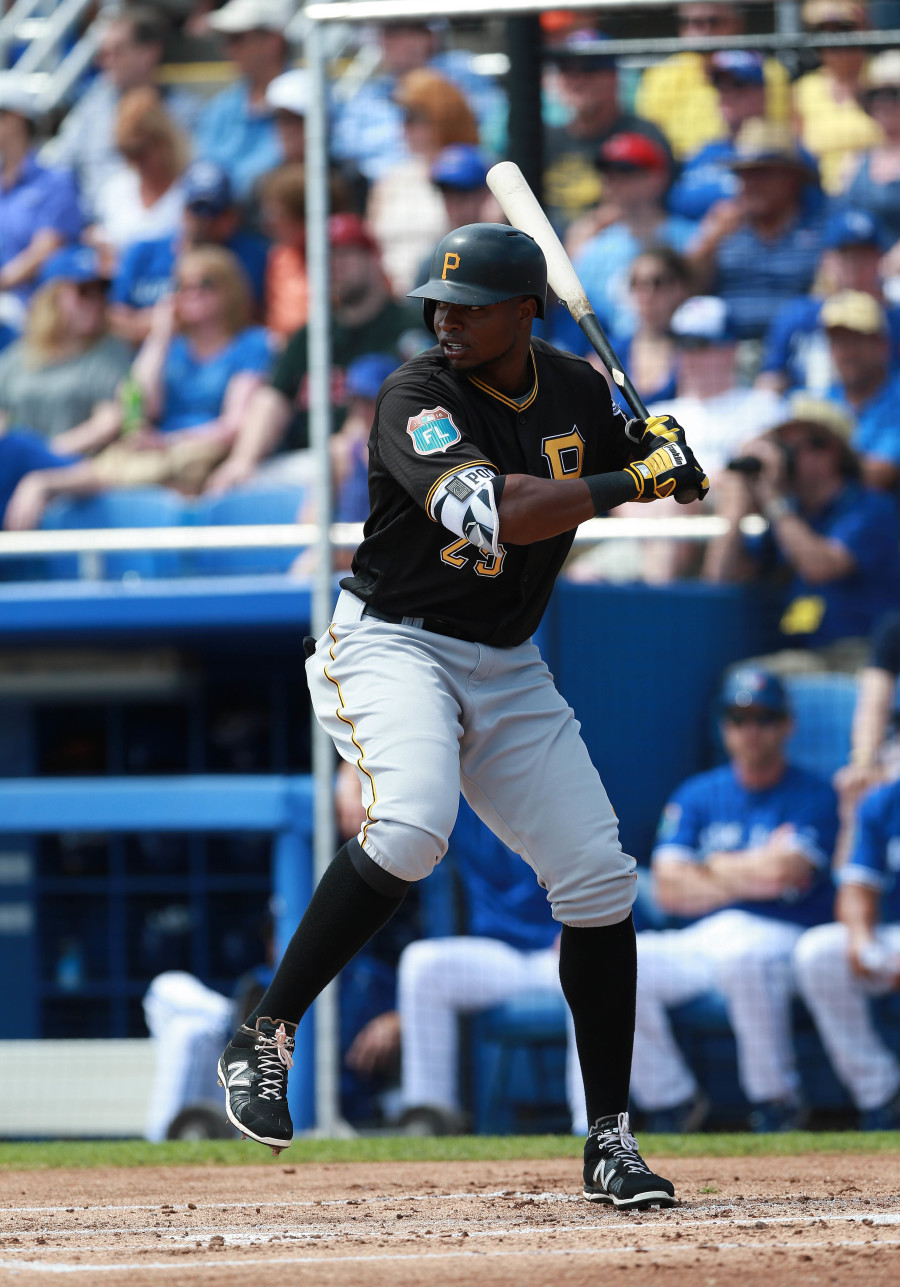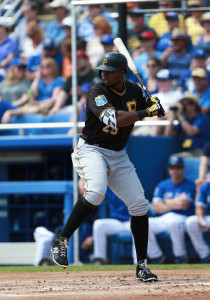 Polanco, 24, was previously controllable through the 2020 season. The extension, which begins with the 2017 campaign, will guarantee those seasons and extend control through the 2021 campaign, thus buying out his first season of free agency. If Pittsburgh picks up both options, he can reach free agency after the 2023 season, when he would be headed into his age-32 season.
The first option year is for $12.5MM and includes a $3MM buyout, while the second is priced at $13.5MM ($1MM buyout). Both could increase by a combined total of $2MM if Polanco can reach the as-yet unreported escalators.
Polanco is entering his third Major League season, though he has not yet reached two full years of service time. He's a career .249/.316/.369 hitter in 964 plate appearances. Scouts expect him to grow into his fledgling power. A center fielder in the minors, Polanco has mostly played right field due to the presence of Andrew McCutchen and Starling Marte. Polanco drew rave reviews for his right field defense last season, rating at 6.8 runs above average per Ultimate Zone Rating and 11 runs above average per Defensive Runs Saved.
Considered a consensus Top 25 prospect league-wide prior to the 2014 season in which he was promoted, Polanco has certainly shown flashes of promise but hasn't yet emerged as the star many believed him to be capable of becoming. In particular, he's displayed some potentially concerning struggles against left-handed pitching. Same-handed opponents have held Polanco to a paltry .183/.239/.264 batting line in 228 big league plate appearances. Clearly, he's young enough to make some strides in that department, but the tight-budgeted Pirates will hope that Polanco doesn't continually require a platoon partner and can instead combine with McCutchen and Marte to form one of the league's best outfield trios.
The Pirates are known for locking up pre-arbitration eligible talent. McCutchen and Marte both inked similar extensions early in their careers. McCutchen signed a six-year, $51.5MM extension with one option while Marte accepted $31MM over a six-year term with two options. The club also worked out a four-year, $27.3MM extension with Josh Harrison prior to the 2015 season. That deal also includes two options.
This is far from the first time in which the Pirates have attempted to lock up Polanco. Pittsburgh, in fact, reportedly made a seven-year offer to Polanco before he was even promoted to the Major Leagues, and those talks continued into the summer following his promotion that June. The Bucs took another run at extending Polanco last spring but ultimately tabled extension talks early in the season. With this new agreement in place, the Pirates now control Polanco longer than any other member of the active roster.
Jeff Passan of Yahoo Sports first reported the deal on Twitter. Ken Rosenthal of FOX Sports (via Twitter) had financial parameters, while MLB Network's Jon Heyman (Twitter links: 1; 2; 3; 4; 5) added finalized value and details on the pact.
Photo courtesy of USA Today Sports Images.