6:04pm: The Twins have made Berrios' promotion official. As MLB.com's Rhett Bollinger tweets, Berrios will start against the Indians tomorrow night. The Twins also promoted Polanco, as expected, and placed starters Kyle Gibson (shoulder strain) and Santana (back strain) on the DL. The Twins believe Gibson's injury took place during his last start and seem hopeful that it won't turn out to be serious, via Neal.
"We're not dealing with anything overly significant that's going to require any type of procedure," says manager Paul Molitor. "We're just going to have to calm that thing down the best we can and try to get his strength back so he can pitch."
1:25pm: Santana is indeed likely to be placed on the disabled list tomorrow, writes La Velle E. Neal III of the Minneapolis Star Tribune. However, Neal notes that the Twins are also recalling infielder (and fellow Top 100 prospect) Jorge Polanco from Rochester for a second time this season, so there's another roster move in the works for the club as well.
12:26pm: The Twins will promote top pitching prospect Jose Berrios, Twins blogger Ted Schwerzler reports on Twitter. Berrios, 21, entered the year rated as a consensus top-100 prospect leaguewide.
A product of Puerto Rico, Berrios has steadily risen up the prospect rankings over the last several years and is now viewed as one of the best pre-MLB arms in the game. Entering the current season, he rated 16th overall on MLB.com's list, 26th in the eyes of ESPN.com's Keith Law, and 28th per Baseball America.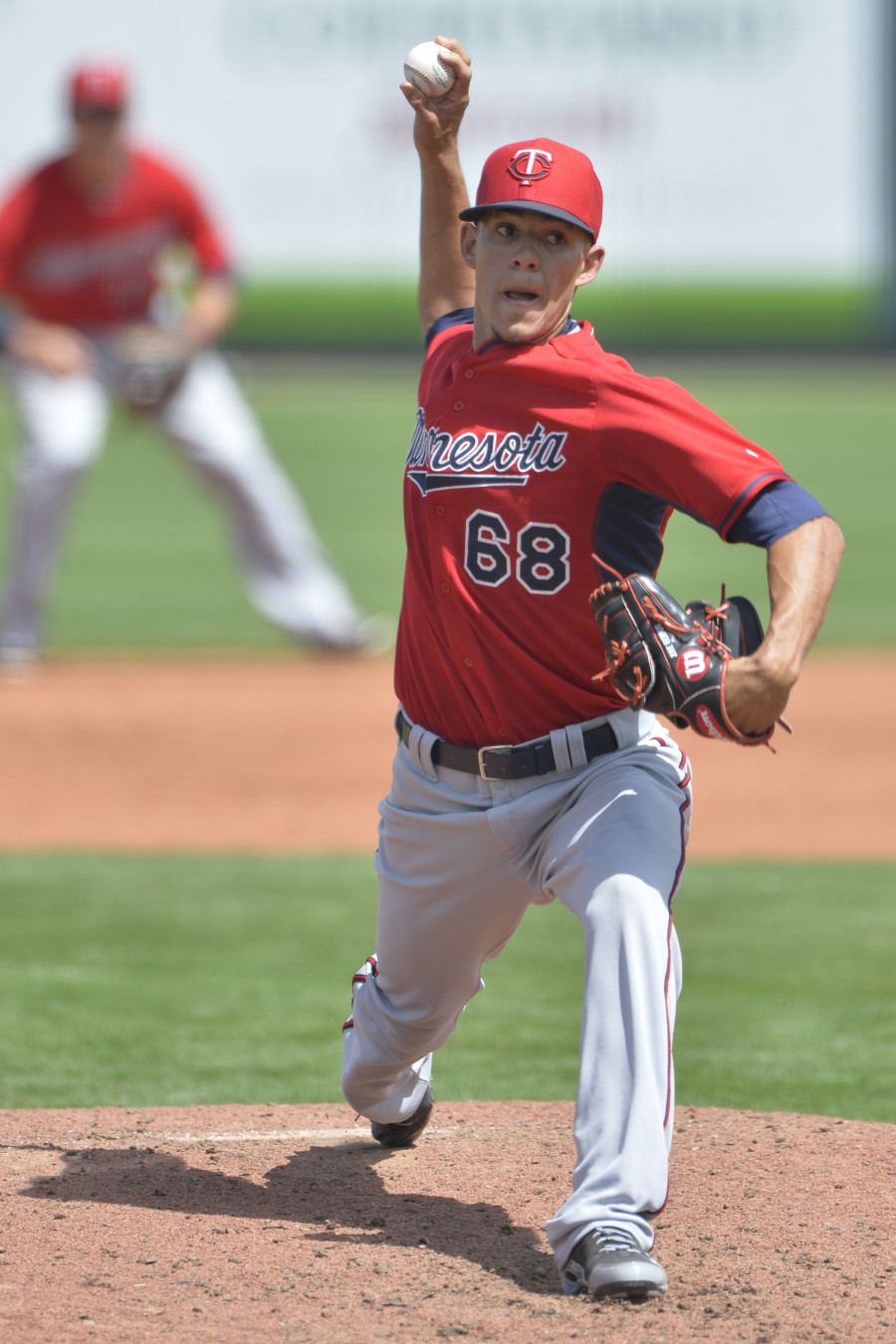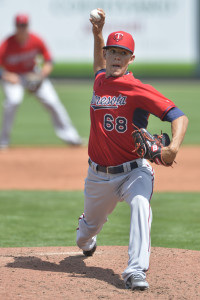 Many clamored for a call-up late last year, as Minnesota made a late (and ultimately unsuccessful) run at the postseason. But the organization ultimately decided to hold off on the move, preferring instead to allow him to finish the season at Triple-A.
It's safe to say that Berrios has proven all that he needs to at the highest level of the minors. In his 16 starts for Rochester, he owns a 2.82 ERA with 10.0 K/9 against 2.4 BB/9 — and that's including the bombing he suffered in his lone outing at the level in 2014. Berrios has continued to allow less than one base hit per inning, as he's done rather consistently throughout his minor league career. Though he has allowed a few more walks than usual in his first three starts in 2016, Berrios has permitted only two earned runs in 17 frames in the early going.
Those results reflect the general scouting perspective on the youngster, who'll turn 22 in late May. He's considered an excellent athlete with a well-rounded three-pitch mix — the classic blend of a four-seam fastball, curve, and change. Though none of his offerings are expected to be truly exceptional, all are quality options, and he's said to have the command, makeup, and feel to come with a number two or three starter's ceiling.
For Minnesota, the move points to an effort to provide a fresh boost to a club that stumbled out of the gate. Ervin Santana's injury situation could open a rotation spot for the time being, but in the long run the Twins could conceivably drop Kyle Gibson or the out-of-options Tommy Milone. It's notable that Berrios worked up to 166 1/3 innings over 27 starts last year, suggesting that he ought to be ready to shoulder a more or less full workload this season. By going to Berrios now, Minnesota can receive nearly thirty starts without allowing him to clock a full year of service time.
Photo courtesy of USA Today Sports Images.