We're firing up another new series here at MLBTR in which we'll take one oft-discussed topic each week and present the high-level cases both for and against the move in question. Following that, we'll present a roundtable of opinions from the MLBTR staff in a separate post and ask our reader base to weigh in on the matter with a poll.
With the Braves in full rebuild mode and their stated willingness to listen to offers for anyone not named Freddie Freeman,  it's only natural that Julio Teheran's name has come up frequently early in the summer. Last week, MLBTR's Connor Byrne examined the difficulties in identifying a trade partner that had both the need to add Teheran and the ability to part with the MLB-ready types of young talent which Atlanta is said to covet in a theoretical deal.
Teheran is off to an incredible start to his 2016 season, having pitched to a 2.85 ERA with 8.5 K/9, 2.5 BB/9 and a 42.5 percent ground-ball rate in 82 innings out of the Atlanta rotation. He also looks to be well on his way to a third straight season of 200+ innings in just his age-25 season. He's benefited from some good fortune in terms of BABIP (.228) and strand rate (83 percent), but Teheran has posted a BABIP lower than the league average throughout his career and also posted strand rates that are above the league norm, so while some regression can be expected, it probably shouldn't be assumed that those numbers will trend all the way back to the league averages.
We're a good seven and a half weeks away from this year's non-waiver trade deadline, and Teheran is pitching brilliantly for a last-place club in the midst of a rebuild, expect to hear his name floated with some degree of regularity between now and Aug. 1. However, does the very fact that he's an appealing asset on a rebuilding club mean that Teheran should be traded? Let's look at both sides of the coin.
The case for trading Julio Teheran
The case for the Braves to trade any player on their big league roster always starts at the same place: they're a team that wasn't good in 2015 and has been significantly worse in 2016. Atlanta is currently on a course for the No. 1 overall pick in the 2017 draft, and they'll be among the few teams that are definitive sellers leading up to the Aug. 1 non-waiver trading deadline. The Braves will probably field calls on any and all pieces that could help a contending club, and Teheran, as noted above, more than fits that bill.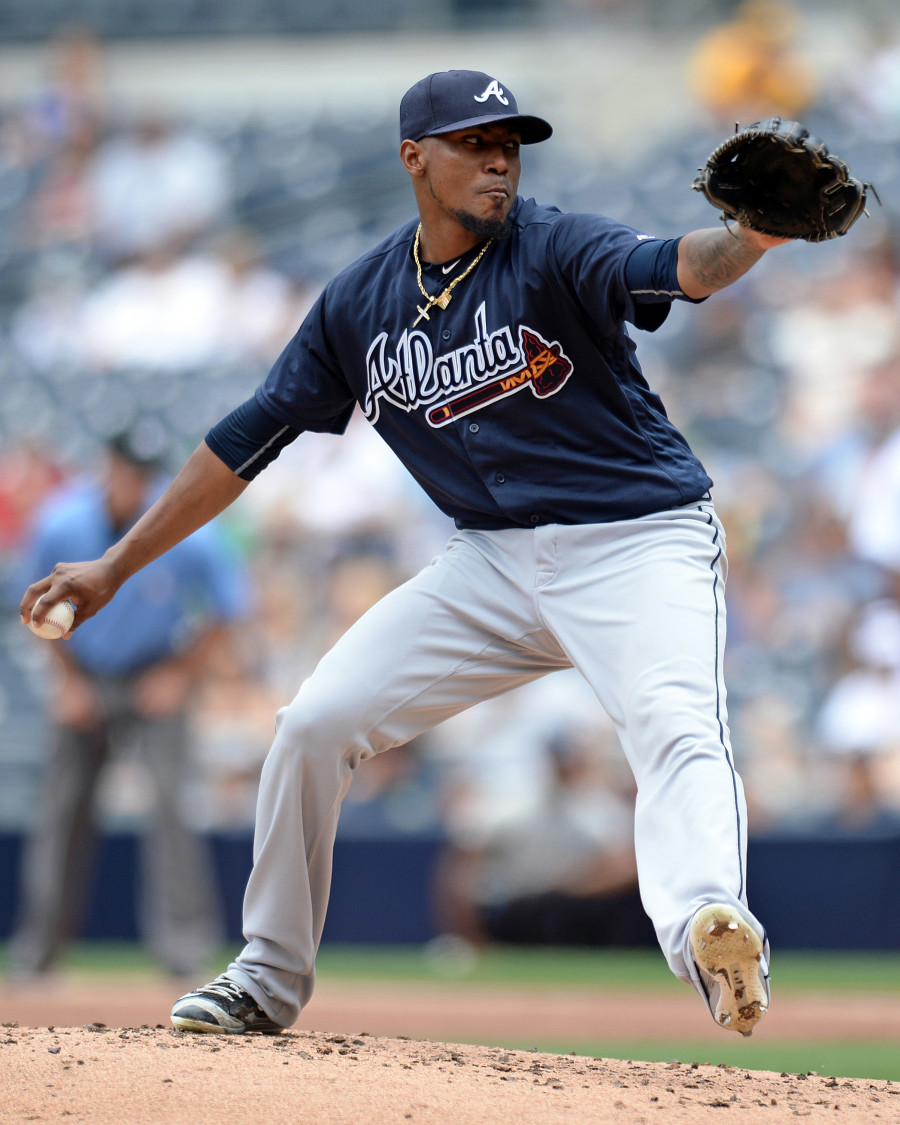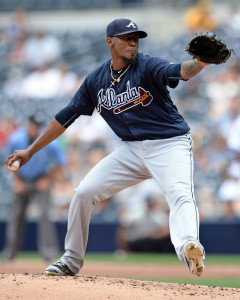 Given his strong start to the season, his highly affordable contract and the utter dearth of impact arms not only on the summer trade market but also on the upcoming free-agent market, there's a chance that the Braves could coerce a team into parting with a potentially exorbitant package of young talent to pry Teheran from their hands. Atlanta reached that nexus of frenzied demand and willingness to surrender elite talent in the offseason's Shelby Miller blockbuster, and there's a case to be made that Teheran could, or at least should, be worth more. The D-backs, after all, were acquiring three years of Miller at arbitration prices, whereas a team dealing for Teheran would be taking on the remainder of this season's salary ($2.06MM as of this writing) and three more years at $26.3MM. That's three and a half years of Teheran for roughly $28.14MM plus a club option for $12MM in 2020 — his age-29 season. Last summer, the Rangers surrendered a package of Jerad Eickhoff, Jake Thompson, Jorge Alfaro, Nick Williams and Alec Asher in the Cole Hamels/Jake Diekman trade. Teheran's entire contract is worth barely more than a season of Hamels, financially speaking.
Moving Teheran this summer could net the Braves an MLB-ready asset (as Eickhoff gave the Phillies or as Ender Inciarte and Aaron Blair gave the Braves in the Miller deal) as well as multiple high-ceiling, top 100 range prospects. The 2016 product is bad, and moving Teheran right now could net them two or more pieces that would help in 2017, when more of their vaunted farm system is at the Major League level.
The case against trading Julio Teheran
On the flip side, the Braves are aiming to contend in 2017, and Teheran helps them tremendously in that vein. Matt Wisler's solid start to the season aside, Teheran is the Braves' best pitcher. He misses more bats, generates more grounders and has displayed better control over the course of his career than Wisler has in his. Trading Teheran almost certainly makes the Braves a worse team in 2016, and there's a very real chance that doing so would make them worse in 2017 as well. Acquiring MLB-ready assets is always a plus, but prospects aren't guaranteed, no matter how highly regarded they may be. Teheran is performing well in the Majors right now and has done so since 2013, posting a cumulative 3.30 ERA in 689 1/3 innings.
The contract, as mentioned above, gives the Braves the best years of a pitcher that may not be a definitive ace but can clearly pitch near the top of a Major League rotation at an exceptionally affordable rate. Teheran is in his fourth season of big league service and would've been arbitration-eligible for the second time this coming winter. He's earning salaries of $3.3MM, $6.3MM and $8MM for his arbitration seasons and can be controlled for just $23MM total for his first two would-be free-agent seasons. His arb years are cheaper than the likes of Wade Miley and Lance Lynn, and Teheran's free-agent seasons are priced somewhere in the range of 50 to 75 percent of what they'd command on the open market (as is the case with most pre-arbitration extensions). There's an enormous amount of value to the Braves themselves in that deal.
Beyond the on-field and financial reasons for keeping Teheran, the Braves have been aggressively working to fight the notion that they're "tanking" in order to continue to build up the farm through the draft. General manager John Coppolella has repeatedly stressed that his hope for the 2016 season was an improvement over 2015's record and strides toward a competitive product in 2017 — the opening season of the Braves' new stadium, Sun Trust Park. Trading away their best pitcher for even more young, controllable pieces would only further fuel the tanking narrative, even if the return brought the potential for multiple contributors to the 2016-17 roster. The Braves would also face continued backlash from a fanbase that has been particularly vocal about its thoughts on the current rebuild, and while fan reaction shouldn't be the deciding factor in a move, it's certainly something of which the Braves' brass must be mindful as it approaches the Aug. 1 non-waiver trade deadline.
Photo courtesy of USA Today Sports Images.