JUNE 15: Chicago has placed Rollins on release waivers, Colleen Kane of the Chicago Tribune reports on Twitter.
JUNE 10: The White Sox announced today that they have promoted top shortstop prospect Tim Anderson to the Majors and designated struggling veteran Jimmy Rollins for assignment in order to clear space on the roster. Anderson entered the season rated as the game's No. 42 prospect in the eyes of Jim Callis and Jonathan Mayo of MLB.com, and he rated 45th on the Top 100 prospect lists penned by Baseball America and Keith Law of ESPN.com.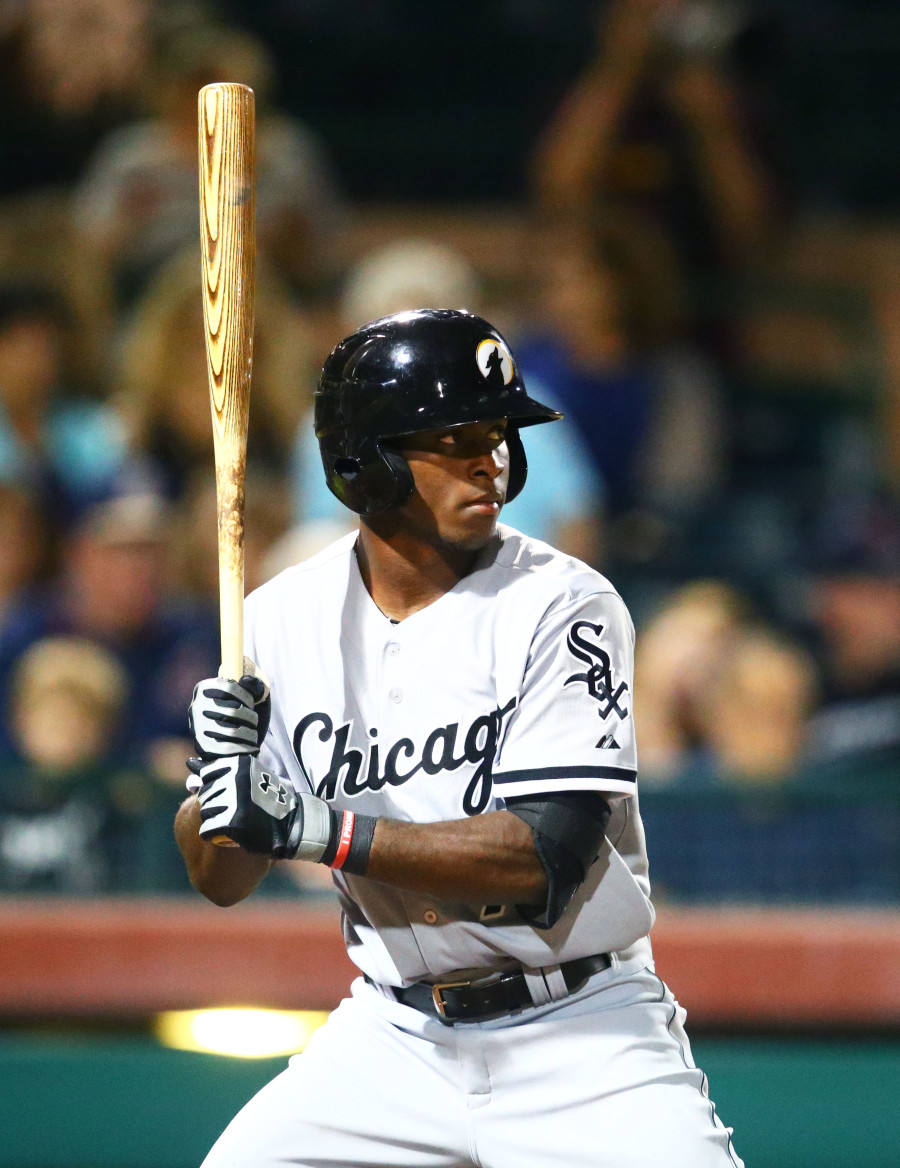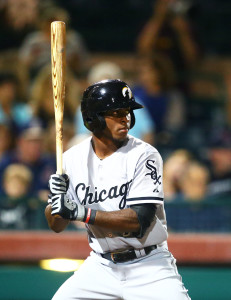 Anderson, a first-round pick of the White Sox in 2013 (No. 17 overall), is batting .304/.325/.409 with four homers and 11 steals through his first 55 games at the Triple-A level this season. He'll presumably get a chance to replace Rollins as the team's everyday shortstop, with defensive standout Tyler Saladino representing a fallback option in the event that Anderson is overmatched by Major League pitching.
The scouting reports on Anderson offer mixed reviews on his work at shortstop, with MLB.com noting that he has plenty of arm strength but lacks soft hands and has erratic footwork. His tools profile in center field if he can't handle short, per MLB.com, though BA and Law are a bit more optimistic on his chances to stick at short. BA notes that he has a penchant for highlight-reel plays but sometimes doesn't play the right hop and doesn't consistently make good throws from the hole. Law notes that he made improvements in his actions at shortstop in 2015 as well. What all of the reports do agree on is that Anderson is a plus-plus runner with the contact skills to hit between .280 and .300 in the Majors even if it comes with a pedestrian on-base percentage. However, as Dan Hayes of CSN Chicago points out (on Twitter), Anderson has cut his strikeout rate dramatically as his first Triple-A season has worn on; the 23-year-old whiffed 29 times in his first 103 PAs with Charlotte (28.1 percent), but it took him another 158 PAs to punch out another 29 times (18.8 percent).
By delaying his promotion until June 10, the White Sox have almost certainly prevented Anderson from reaching Super Two designation, which would allow him to be arbitration eligible four times instead of three. The largest amount of service time he could accrue at this stage of the season would be 114 days, and the lowest Super Two cutoff in recent years has been two years, 122 days (in both 2013 and 2010). If he's in the Majors for good, Anderson would project to be eligible for free agency following the 2022 season and would not be eligible for arbitration until the completion of the 2019 campaign.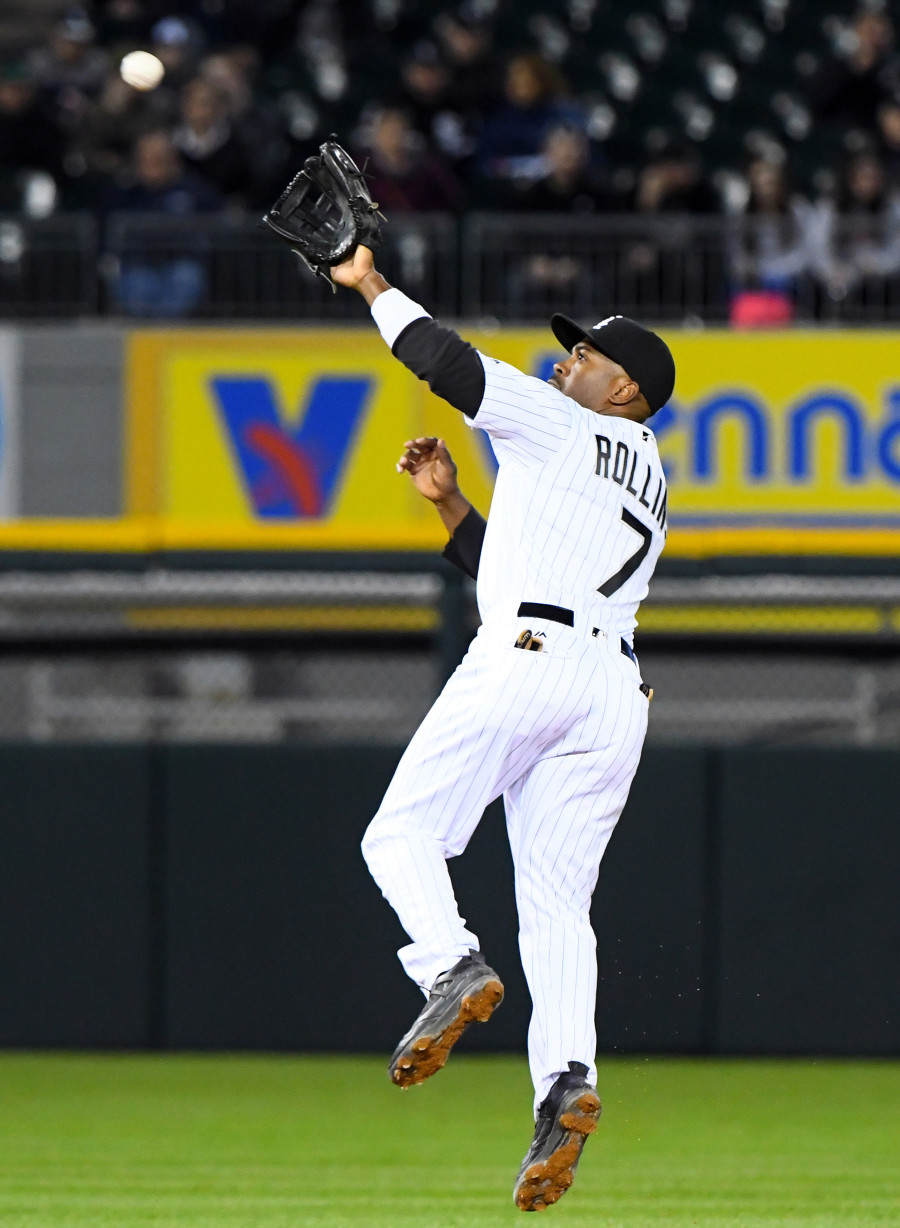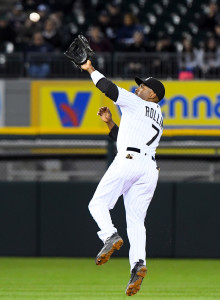 Rollins, 37, is of course a Phillies icon due to his storied and excellent career with Philadelphia, where he batted .267/.327/.424 across parts of 15 Major League seasons. With the Phils, Rollins was a three-time All-Star, a four-time Gold Glover and the 2007 National League MVP in a season that saw him bat .296/.344/.531 with 30 homers and 41 stolen bases. (He won a Silver Slugger that season as well.) However, since being traded to the Dodgers prior to the 2015 campaign (Philadelphia picked up right-hander Zach Eflin and lefty Tom Windle in the swap), Rollins' offensive numbers have flatlined. He batted a mere .224/.285/.358 in his lone season wearing Dodger Blue, and his production with the South Siders hasn't been any better. He's produced a sub-par .221/.295/.329 slash in 166 trips to the plate this season.
Dave Williams of Barstool Sports first reported the Anderson promotion (via Twitter).
Photos courtesy of USA Today Sports Images.