While the free agent market for the upcoming offseason didn't look overly appealing entering the current campaign, it appears even weaker now that several prominent contract-year players haven't lived up to their previous standards in 2016. As seen on this list, plenty of impending free agents have endured rough seasons, but the six we'll highlight have arguably hurt themselves the most.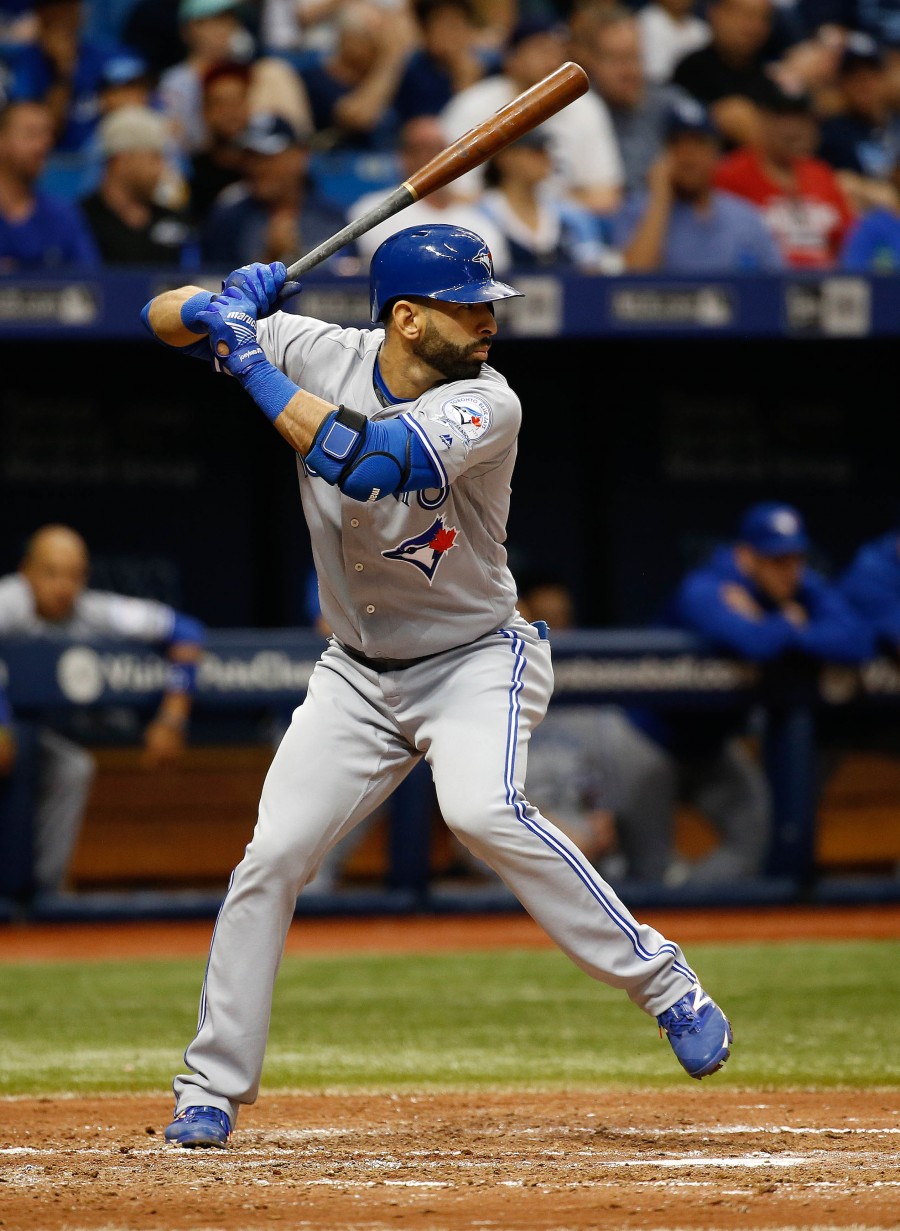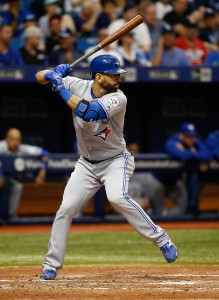 Jose Bautista, OF, Blue Jays: Multiple reports during spring training indicated that Bautista, 36 in October, was seeking a long-term pact worth upward of $150MM. If that type of deal seemed like a pipe dream for Bautista back then, it should now be an impossibility. (In a poll conducted yesterday, just 13 percent of MLBTR readers pegged Bautista as the recipient of a free agent deal spanning four or more seasons.) From his out-of-nowhere 2010 breakout through last season, Bautista amassed 3,604 plate appearances and combined to hit a superb .268/.390/.555. Along the way, he accounted for 32.5 fWAR – the majors' fifth-highest total among position players – walked almost as much as he struck out (15.9 percent to 16.0 percent), and hit 28 more home runs (227) than his nearest competitor, Miguel Cabrera.
The version of Bautista who laid waste to opposing pitchers for six straight years hasn't been present this season. While he's still controlling the strike zone with aplomb (60 unintentional walks against 65 punchouts), his .229/.350/.454 line through 380 PAs looks closer to average than to spectacular. Bautista has also gone on the disabled list twice this summer, which would be less alarming if not for his age. Although he vowed in March to defy traditional aging curves, the bottom line is that Bautista has since failed to approach his previous production and dealt with multiple injuries. Those realities don't bode well for Bautista's earning power, but he should still reel in a sizable contract from Toronto or someone else. Closing the season on a tear for the World Series-contending Blue Jays would certainly help his cause.
Carlos Gomez, OF, Rangers: Arguably no major leaguer has declined more over the past year than Gomez, who could have lined himself up for a $150MM payday with another excellent season, as MLBTR's Tim Dierkes wrote in March. Gomez, whom Houston acquired from Milwaukee for a significant haul last summer, began the season with a .210/.272/.322 line through his first 323 PAs. The Astros then pulled the plug on the Gomez experiment in August, releasing him just over a year after they traded for the erstwhile star.
Gomez caught on with the Rangers shortly after the Astros parted with him, but a change of Texas scenery hasn't led to anything resembling a turnaround. In his brief stint in Arlington, the 30-year-old has gone 1 for 19 at the dish with 10 strikeouts and no walks. Gomez has never been great at avoiding strikeouts, but the 32.2 percent rate he has put up this year is easily the highest of his career, and it's 11 percent worse than his clip from 2015. He has shown minimal power in the process, thereby rendering his swing-and-miss spike all the more damning. A plus defender in previous years, Gomez has also experienced a drop-off in the field this season. While he has done well stealing bases (13 of 15), that alone isn't enough to make the free-falling Gomez a valuable player these days. It also won't be enough for him to garner much money in the offseason.
Andrew Cashner, SP, Padres: Dierkes placed Cashner seventh in his 2017 free agent power rankings entering the season, but the hard-throwing right-hander has since let down a pair of teams. Cashner came into the year as an obvious trade candidate for the rebuilding Padres, who ultimately dealt him to the Marlins in July. Before that happened, the soon-to-be 30-year-old weakened his stock by recording a 4.76 ERA, 7.65 K/9 and 3.42 BB/9 over 79 1/3 innings. Cashner's pre-trade strikeout and walk rates were closer to average than poor, but they've trended toward the latter description with the Marlins (5.67 and 3.96). Moreover, the 29-year-old's problems preventing runs have transferred to Miami, where he has logged a 4.61 ERA in 27 1/3 frames.
Cashner also compiled a below-average ERA of 4.34 across a career-high 184 2/3 innings last year, but metrics like FIP (3.85), xFIP (3.84) and SIERA (4.00) indicate that he deserved better. Not the case this season, though, as all three are right in line with his 4.73 ERA. Combine his dip in production with two DL stints, and it's safe to say this has not been the 2016 either Cashner or teams that will hunt for front-line pitching during the offseason were hoping he'd have.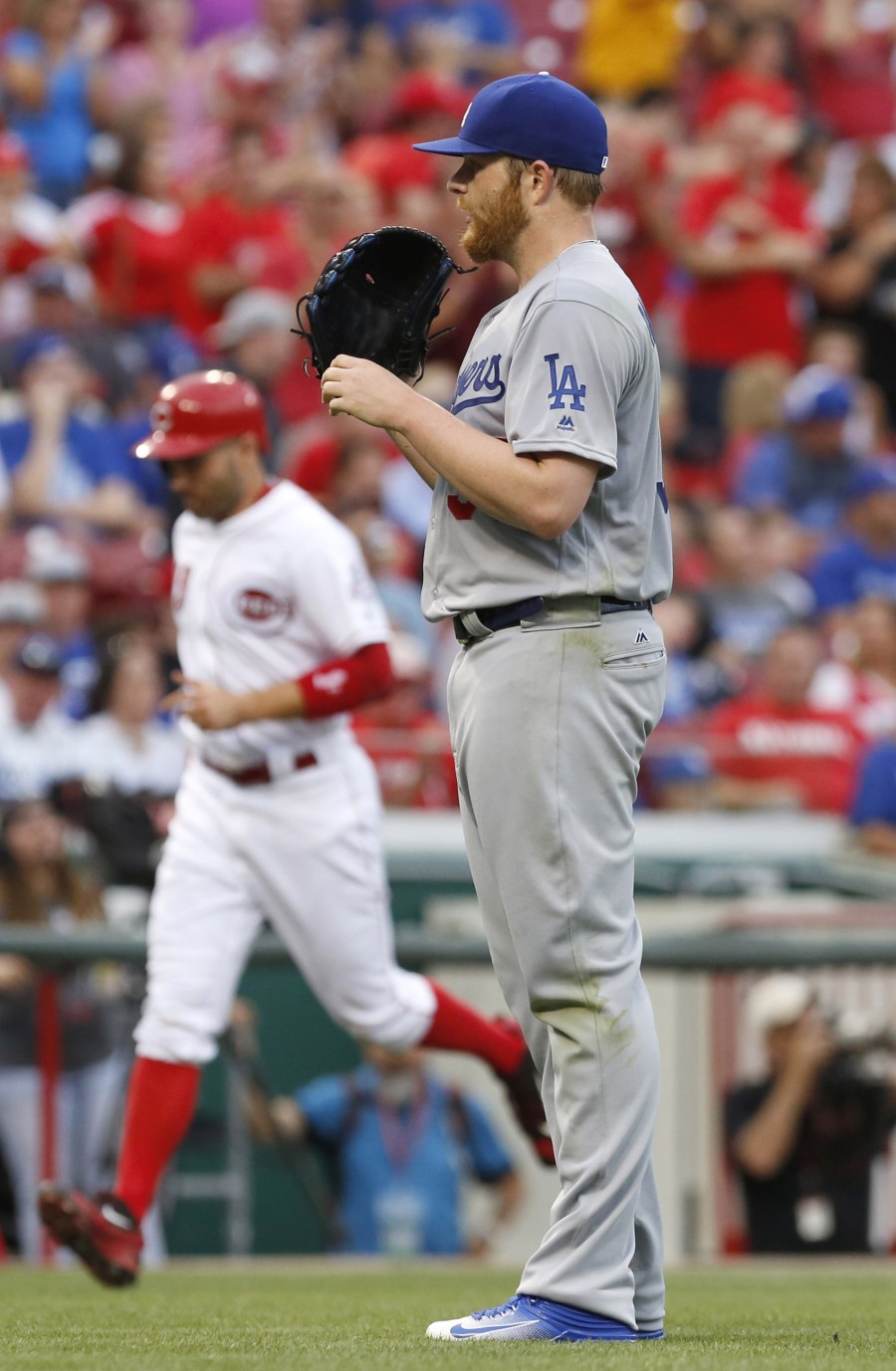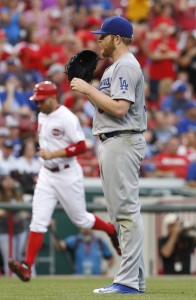 Brett Anderson, SP, Dodgers: Injuries have hindered Anderson for the bulk of his career, unfortunately, and this season has been more of the same. Last year was the first time the left-hander surpassed the 100-inning mark since 2010, and he set a career high with 180 1/3 frames of 3.69 ERA ball. Behind Anderson's strong run prevention were a league-best 66.3 ground-ball percentage and a stingy walk rate (2.3 per nine innings). The Dodgers liked what they saw from Anderson in his first year in Los Angeles enough to tender him a $15.8MM qualifying offer after the season. Anderson accepted it, and another quality showing this year likely would have set him up for a more lucrative payday. The back surgery the 28-year-old underwent in March kept him on the disabled list until mid-August, though, and his two outings since returning have been nightmarish.
Anderson exited his Aug. 14 season debut after one inning with a left wrist sprain and then lasted just three frames in his next start before a finger blister sent him back to the DL. In the four innings he has pitched this season, Anderson has allowed 11 earned runs on 14 hits and three walks. Between that and the reemergence of his durability issues, this has been a disastrous contract year.
Colby Rasmus, OF, Astros: After slashing .238/.314/.475 with 50 extra-base hits (25 home runs) in 485 PAs in 2015, Rasmus accepted a qualifying offer to return to Houston for a second season. In hindsight, the Astros probably would have been better off waving goodbye to the 30-year-old. Despite a red-hot April, Rasmus has only managed a .211/.286/.352 line with 22 extra-base hits (12 HRs) in 368 trips to the plate. In fairness to Rasmus, it's possible the ear cyst that has kept him out since early August has played a role in his unsightly numbers this year. Rasmus underwent ear surgery Aug. 10 and is on the brink of a return, meaning he'll have an opportunity to conclude the season on a positive note. Still, with his offensive production having cratered, the high-paying, multiyear accord Rasmus is likely hoping to secure during the upcoming winter should be far out of reach.
Matt Wieters, C, Orioles: Like Anderson and Rasmus, things haven't gone according to plan for Wieters since he accepted a qualifying offer last fall. Although Wieters has never quite lived up to his top prospect status, he has still been a highly useful contributor throughout his major league career. That hasn't been the case this season, however, with Wieters having batted a career-worst .238/.292/.384 with 11 long balls in 366 PAs. Defensively, both StatCorner and Baseball Prospectus have given Wieters subpar pitch-framing grades, and the latter has also assigned him a minus mark as a blocker.
Photos courtesy of USA Today Sports Images.