The Phillies will promote catching prospect Jorge Alfaro, according to Jeff Passan of Yahoo Sports (via Twitter). His ascension comes on the heels of today's trade of long-time receiver Carlos Ruiz.
Though the swap this evening brought in veteran A.J. Ellis, it seems that Alfaro will at least get a brief taste of the majors. Philly has utilized Cameron Rupp as its primary backstop this year, and he certainly isn't going anywhere after turning in a strong performance.
[RELATED: Updated Phillies Depth Chart]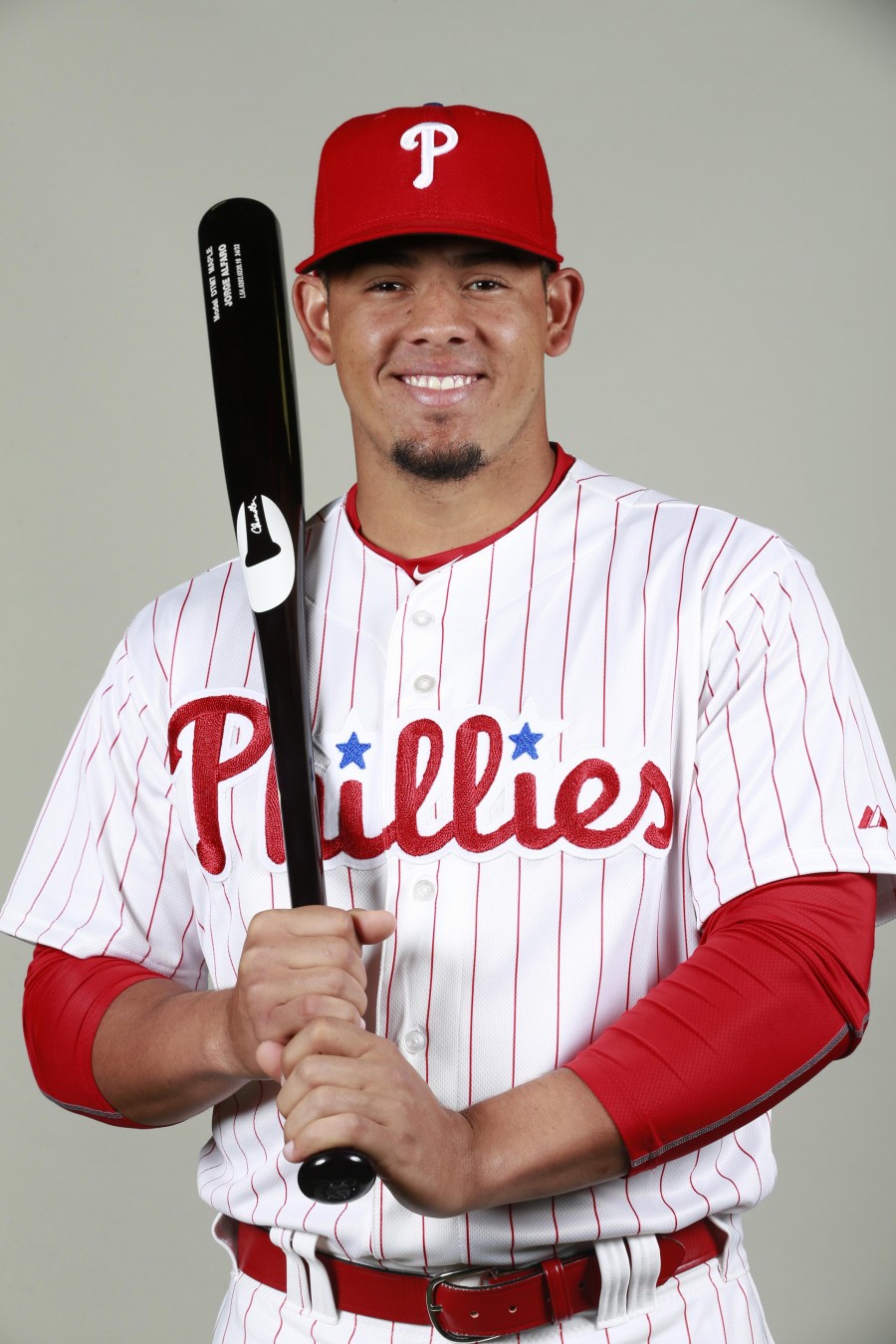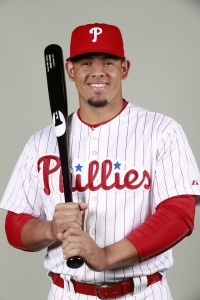 Alfaro, 23, has long been considered one of the game's top 100 prospects. He came to the Phils along with several other exciting young players in the deal that sent Cole Hamels to the Rangers last summer. Though he was set back by a serious ankle injury prior to his change of scenery, Alfaro remains an intriguing talent.
Playing at Double-A this year, Alfaro has posted a .279/.322/.444 batting line with 13 long balls over 399 trips to the plate. He is as prized for his defensive tools as he is for his promising power bat, though his overall receiving work is still catching up to his big arm. That has led to some suggestions that he could change positions, though Alfaro says he has no desire to move out from behind the dish.
For the Phillies, the move offers a chance to look at both Rupp and Alfaro. The organization features another highly-regarded catcher in Andrew Knapp, who was ahead of Alfaro at Triple-A but has slashed only .259/.324/.375 in his first 408 plate appearances at the highest level of the minors.
While it seemed at one point that Rupp was more of a placeholder for those two, the 27-year-old now looks to be an appealing future piece in his own right. He has broken out in 2016, delivering a .813 OPS and 14 long balls in 325 turns at the plate.
All said, it's an enviable position to be in for the rebuilding Phillies, who can lean on Rupp while trying to tap into the upside of Alfaro and Knapp. One might have suspected that Ellis was included only to offset salary, but GM Matt Klentak told reporters that he was "adamant" that the veteran Ellis be included in the return in the Ruiz deal, as Matt Gelb of the Philadelphia Inquirer reports. It seems, then, that Alfaro may only fill in temporarily, though with Ellis set to hit the open market after the year he may be first in line to join Rupp in the majors next season.
Photo courtesy of USA Today Sports Images.