JULY 31: The deal is official, as the teams have announced the swap.
JULY 30, 9:35pm: Evan Grant of the Dallas Morning News reports that the league has officially approved the trade, meaning an official announcement shouldn't be too far off.
JULY 29: After months of rumors, Phillies ace Cole Hamels has reportedly been traded to the Rangers in an eight-player deal.  The Rangers acquired Hamels, reliever Jake Diekman, and $9.5MM in cash for veteran lefty Matt Harrison, pitching prospects Jake Thompson, Alec Asher, and Jerad Eickhoff, catching prospect Jorge Alfaro, and outfield prospect Nick Williams.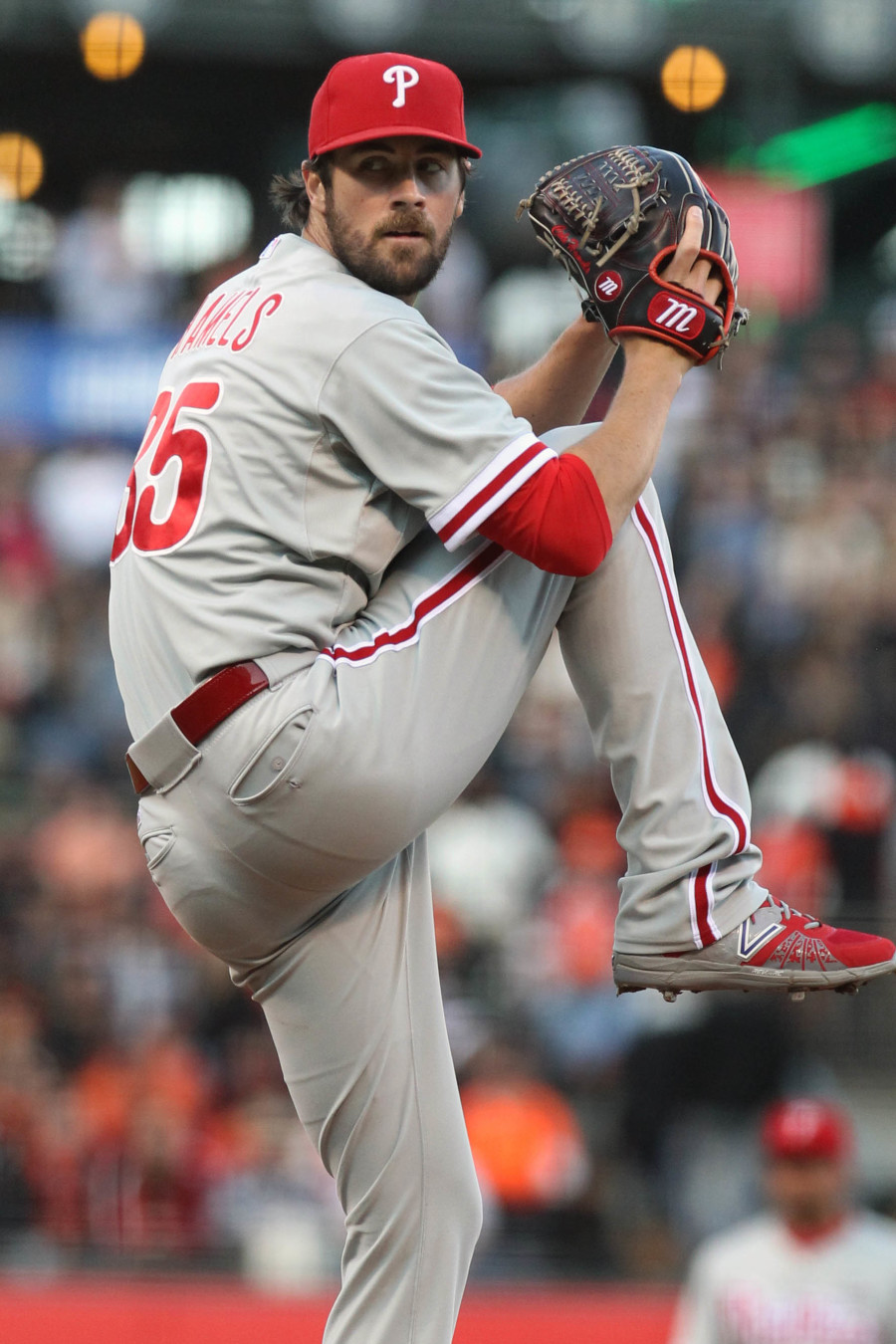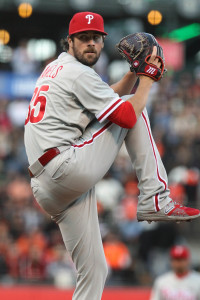 Tonight's win left the Rangers four games out in the AL Wild Card, but the Hamels deal was likely completed with future seasons in mind as well.  Hamels is signed through the 2018 season and is guaranteed $82.1MM through the end of his contract, plus a 2019 club/vesting option.  Hamels finished his illustrious Phillies career with a flourish, pitching a no-hitter against the Cubs at Wrigley Field on Saturday.  The Phillies had drafted Hamels out of high school in the first round in 2002, and he won 114 games for them with a 3.30 ERA, three All-Star Game appearances, and four top-eight Cy Young finishes.  The 31-year-old also sports a 3.09 ERA across 13 postseason starts and was NLCS and World Series MVP when his Phillies won it all in 2008.
Hamels will pair with Yu Darvish, who is presently recovering from Tommy John surgery, atop the Rangers' rotation, thereby giving Texas a formidable one-two punch to compete in the AL West next year. Joining that pair will be some combination of Martin Perez, Derek Holland, Chi Chi Gonzalez and Nick Martinez.
The Giants, Red Sox, Astros, Dodgers, Diamondbacks, Cubs, and Yankees had also been linked to Hamels in recent days.  According to Bob Nightengale of USA Today, the lefty wielded his no-trade clause to reject a deal to the Astros.  The Phillies did not need Hamels' consent to trade him to Texas.  With the Royals adding Johnny Cueto on Sunday, teams still seeking an ace in advance of Friday's trade deadline may turn to the Tigers' David Price.
Thompson and Alfaro, each top 50 prospects in the game depending on who you ask, are the best pieces coming back to the rebuilding Phillies.  Originally a second-round pick by the Tigers in 2012, Detroit traded Thompson to the Rangers a year ago in the Joakim Soria deal.  Thompson, currently pitching in Double-A, was labeled a "potential No. 2 or 3 starter" by Baseball America prior to the season.  Alfaro, also last seen at Double-A, was labeled "one of the minors' best catching prospects" recently by ESPN's Keith Law despite a significant ankle injury suffered in June.  Williams is known for an "explosive tool set," per BA, and he's currently hitting .300/.357/.480 at Double-A.  The Rangers got quantity in this deal too, as MLB.com says Eickhoff could become a No. 3 starter and BA says Asher profiles as a potential No. 4 starter.
Harrison's inclusion has a financial element, since the 29-year-old southpaw is owed more than $32MM through 2017.  The Phillies will be on the hook for all of that, according to Ken Rosenthal of FOX Sports.  The Phillies taking him back may have improved their prospect return, as Harrison has made only nine starts since 2013 due to injuries.  Most recently, he had spinal fusion surgery in his lower back in June of last year and returned to a big league mound this month.
Diekman, a 28-year-old southpaw, has struggled out of the Phillies' bullpen this year with a 5.15 ERA in 36 2/3 innings.  He has posted strong strikeout rates throughout his career, but this year his walks ballooned and his batting average on balls in play jumped to .381.
Evan Grant of the Dallas Morning News first noted that the Rangers and Phillies were moving closer to a Hamels agreement, and MLB.com's T.R. Sullivan said the two sides were getting close.  Jim Salisbury of CSNPhilly.com, Todd Zolecki of MLB.com, Jeff Wilson of the Fort Worth Star-Telegram, Grant, and Sullivan added further details.  Ken Rosenthal of FOX Sports first reported the amount of money going to the Rangers.
Photo courtesy of USA Today Sports Images.