The Royals have traded closer Wade Davis to the Cubs in exchange for young outfielder Jorge Soler, tweets Jeffrey Flanagan of MLB.com. Reports of these talks first surfaced last night, with Yahoo's Jeff Passan, ESPN's Jayson Stark, USA Today's Bob Nightengale and FOX's Ken Rosenthal all shedding light on the situation.
[Related: Updated Kansas City Royals Depth Chart and Chicago Cubs Depth Chart]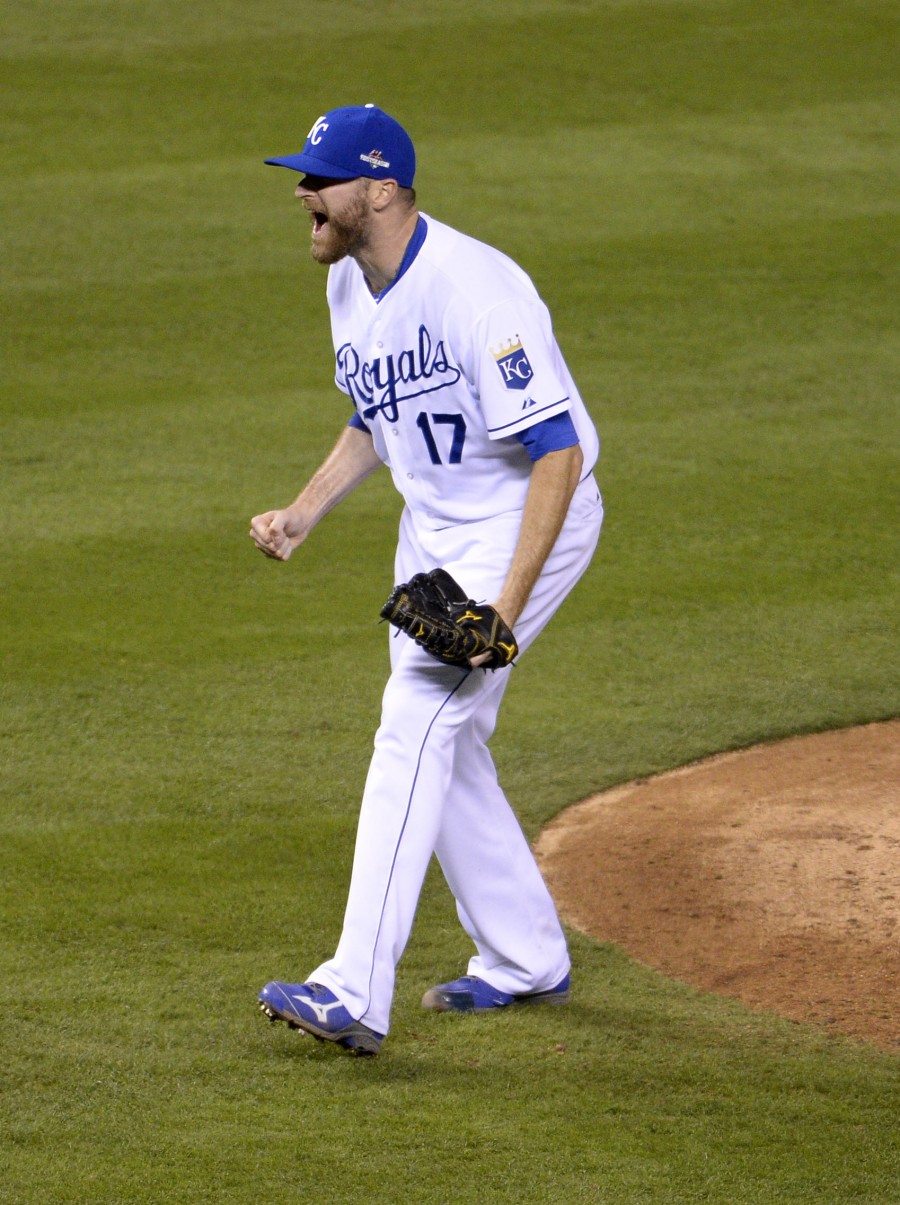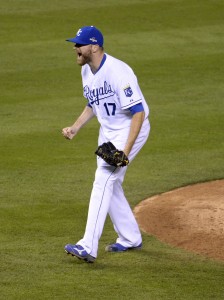 Davis, 31, originally came to the Royals from the Rays in the 2012 James Shields/Wil Myers/Jake Odorizzi blockbuster. After struggling as a starter with both Tampa Bay and Kansas City, Davis moved to the bullpen and almost instantly broke out as one baseball's most dominant relief weapons. Over the past three seasons, Davis has pitched to a comically low 1.18 ERA in 182 2/3 innings while averaging 11.5 K/9 against 2.5 BB/9. He's also been utterly dominant in 25 postseason innings, yielding just one earned run and posting a 38-to-5 K/BB ratio.
Davis isn't without his red flags, though. He hit the disabled list twice this past season due to forearm and flexor strains and saw his average fastball dip from 95.7 mph to 94.9 mph. He also posted his lowest strikeout rate and highest walk rate since moving to the bullpen. But, Davis did come back strong from his final DL stint, pitching 9 2/3 innings in September and allowing three runs while posting a 15-to-1 K/BB ratio. Furthermore, ESPNs Jerry Crasnick tweeted this morning that the Cubs were being very thorough with Davis' medical records in order to ascertain that they were willing to take him on. Davis is earning $10MM next year and will become a free agent next winter, so this is a one-year pickup for the Cubs, barring some form of extension.
The Cubs at one point seemed like a strong match for one of the market's top free agent closers, but GM Jed Hoyer downplayed that notion early in the offseason, and there's been little to no evidence that the Cubs pursued any of Aroldis Chapman, Kenley Jansen or Mark Melancon before making today's trade. The swap reunites Davis with former Rays manager Joe Maddon and likely pushes Hector Rondon from the ninth inning back down to a setup role.
In Soler, Chicago is trading away a player with four years of team control remaining. While normally selling that type of control for a one-year asset would be difficult, the Cubs possess significant outfield depth and would've struggled to find Soler any form of regular role, as their roster already includes Ben Zobrist, Albert Almora, Kyle Schwarber, Jason Heyward, Jon Jay and Matt Szczur.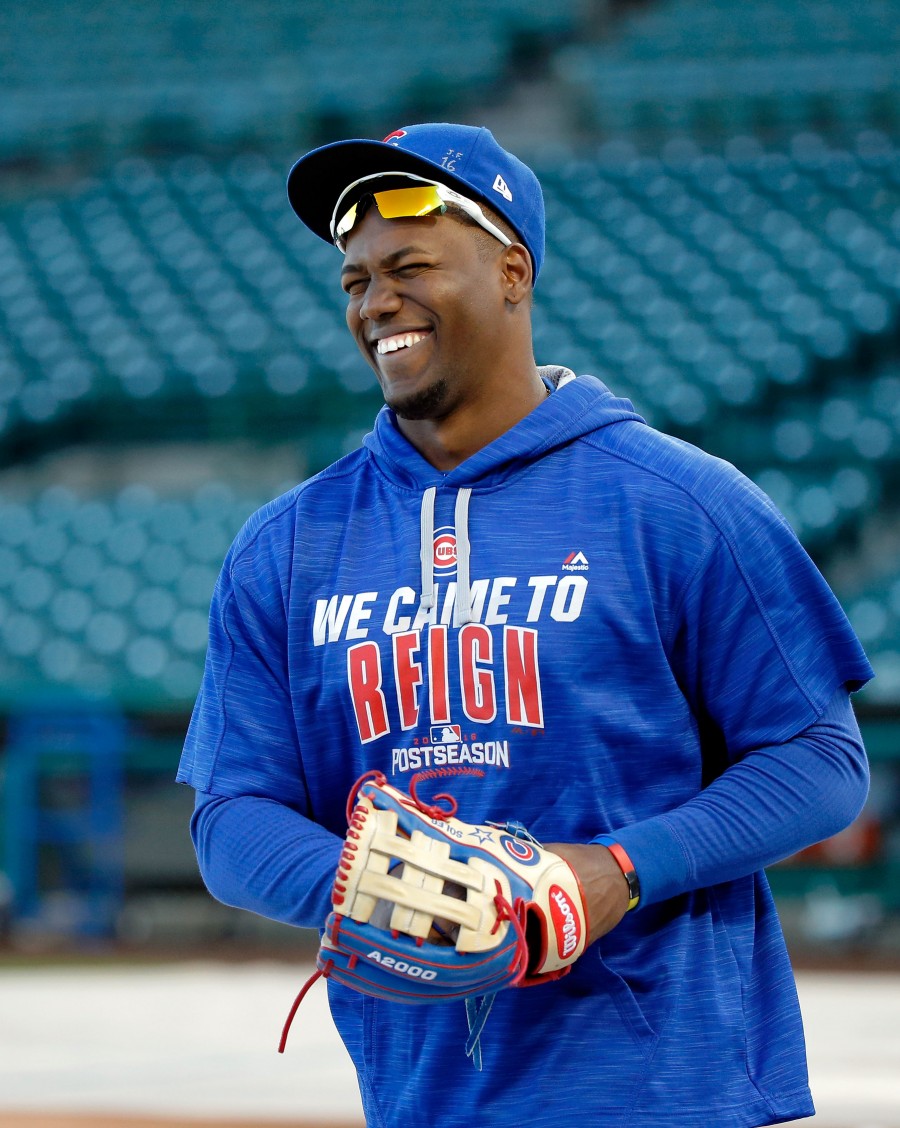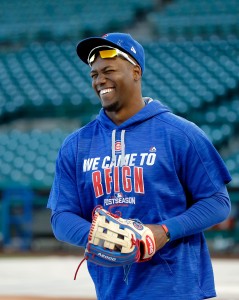 In Kansas City, however, Soler may very well slot into an everyday role in right field. The Royals currently have a Jarrod Dyson/Paulo Orlando platoon in right field, but Dyson is a free agent next winter and is has reportedly been discussed with other clubs seeking outfield help. Dyson and Davis are just two of many players that helped to comprise a Kansas City core that is now slated to hit free agency together next winter. In addition to that pair, the Royals have Eric Hosmer, Mike Moustakas, Lorenzo Cain and Alcides Escobar all slated to hit the open market next year, so the acquisition of Soler could be one of many moves made with an eye toward acquiring more controllable talent.
The 2017 campaign will mark the fourth season in which Soler has seen time in the Majors, but he's still just 24 years of age. An extremely high-profile international prospect, Soler signed a nine-year, $30MM contract with the Cubs out of Cuba prior to the 2012 season when he was just 20 years old. Soler's powerful right-handed swing, offensive upside and plus arm made him a mainstay on Top 100 prospect lists throughout the industry. He looked every bit like the future star he was billed to be when the Cubs promoted him late in the 2014 season, as he went on to hit .292/.330/.573 with five homers in 97 plate appearances across 24 games.
Soler, though, has batted a more pedestrian .253/.328/.413 in 187 games/668 plate appearances since that brilliant debut, and he's battled injuries as well. Soler has landed on the disabled list three times in the past two years due to a hamstring strain, an oblique strain and an ankle sprain. While none of those injuries is necessarily concerning in isolation, durability has long been a concern for Soler. He'd never played more than 62 games in a minor league season before his 2014 promotion to the Majors, and his hamstring issues date back to his minor league days.
Nonetheless, Soler gives the Royals some much-needed controllable talent and is still young enough to become a fixture in the middle of their lineup for the foreseeable future if he's able to conquer his injury woes and tap into his potential.
Photos courtesy of USA Today Sports Images.