Three-time All-Star and 2015 World Series champion Wade Davis announced his retirement after a 13-year MLB career Wednesday (via a tweet from the Royals).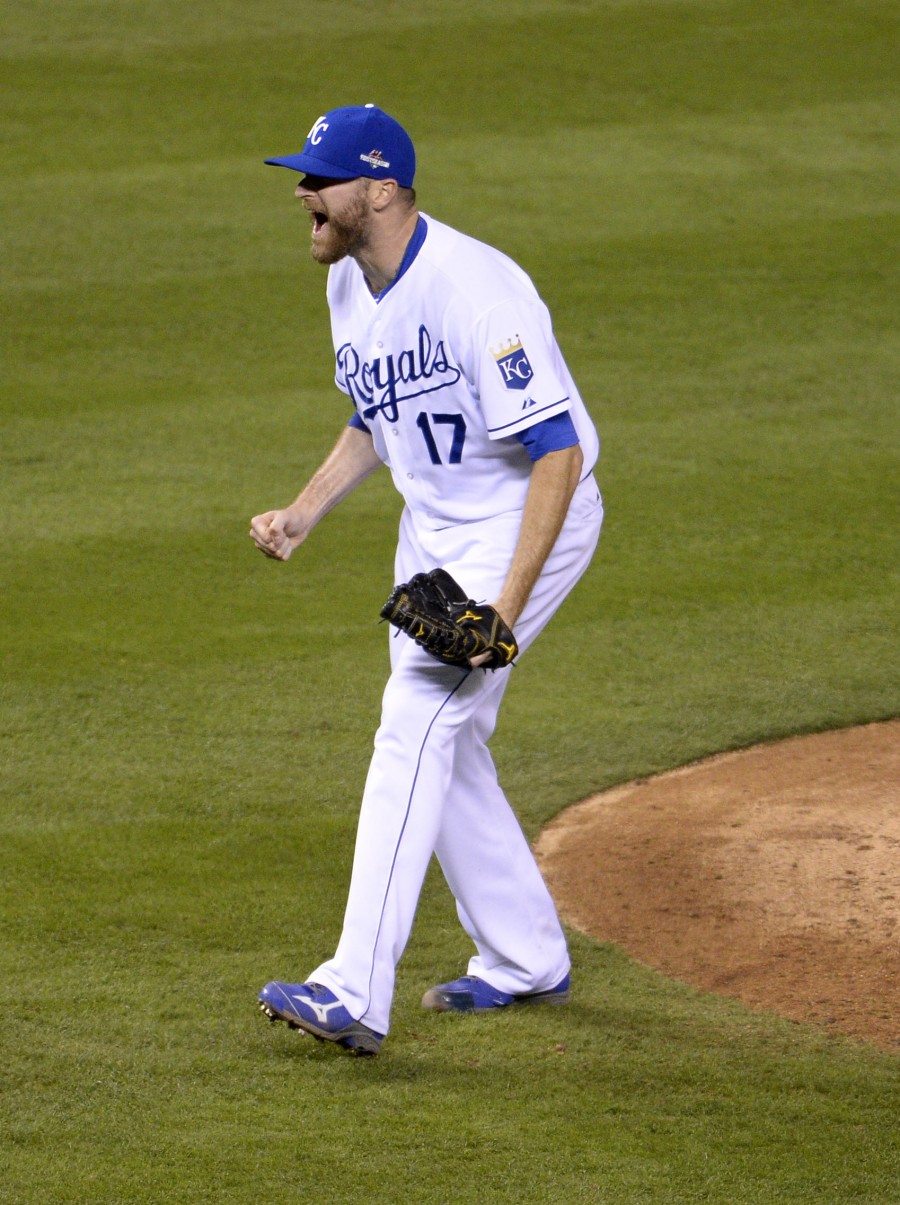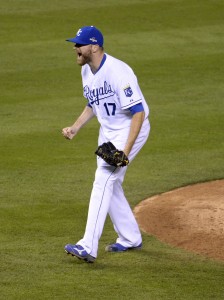 Davis, 36, began his pro career as a third-round pick by the Devil Rays back in 2004. He ranked not only among Tampa Bay's top prospects but among the best farmhands in all of baseball from 2007-10, while developing as a rotation hopeful in a perennially strong Tampa Bay system.
After a strong run through the minors, Davis debuted as a 23-year-old in 2009, going on to enjoy some success as a member of the Rays' rotation for the next couple of seasons. From 2009-11, Davis started 64 games and pitched to a 4.22 ERA out of the Tampa rotation — albeit with lackluster strikeout and walk rates, as well as less-flattering marks from fielding-independent pitching metrics.
A move to the bullpen in 2012 brought about a sub-3.00 ERA and nearly doubled Davis' strikeout rate, but the Royals still had designs on moving him back into the rotation when acquiring Davis and teammate James Shields in what remains one of the more surprising and impactful blockbuster trades in recent memory. Shields, controlled two years at the time, and Davis (controlled for three) went to the Royals in exchange for then-prospects Wil Myers, Jake Odorizzi, Mike Montgomery and Patrick Leonard. It was a massive deal that had long-term implications for both clubs — a trade that set the stage for Kansas City's eventual back-to-back World Series appearances.
Davis didn't fare too well in his return to starting pitching, as his first season with Kansas City culminated in a 5.32 ERA in 135 2/3 innings. The Royals put Davis back in the 'pen following those struggles, and Davis joined Greg Holland, Kelvin Herrera and (in 2015) Ryan Madson in anchoring some of the most imposing bullpens of the past decade. The dominant relief corps that Kansas City rode to a 2014 World Series loss and a 2015 World Series title, in many ways, helped to drive the emphasis teams place on cultivating a deep collection of power-armed relievers for ideal postseason usage.
Davis not only thrived in his return to the bullpen — he broke out as one of the best relief pitchers on the planet. He posted a flat 1.00 ERA with a 39.1% strikeout rate in 2014 — a brilliant strikeout rate even by today's standards but a nearly unparalleled mark back in '14, when the leaguewide strikeout rate was nearly four percent lower than at its recent peak in 2020. Davis finished eighth in Cy Young voting that season and somehow followed up with an even better year in 2015, when he posted a sub-1.00 ERA and landed sixth in AL Cy Young voting.
Davis' dominance extended well beyond the regular season in that pair of World Series campaigns with Kansas City. He was almost comedically overpowering in the postseason, performing on a completely different level than the opposing lineups through which he breezed.  In 25 innings of postseason play from 2014-15, Davis allowed one earned run on just 14 hits with a staggering 38-to-5 K/BB ratio.
The Royals embarked on something of a rebuild in the 2016-17 offseason, as most of their World Series core reached or was nearing free agency. That prompted the Royals to flip Davis to the reigning World Champion Cubs, netting eventual American League home run leader Jorge Soler in return. Davis' dominance largely continued in Chicago. In all, from 2014-17, Davis made three All-Star teams while pitching to a 1.45 ERA with 79 saves and a 33.1% strikeout rate in 241 1/3 regular-season innings (plus plenty of postseason mastery).
It was wholly unsurprising that he was in demand as a free agent that winter, and the Rockies rewarded Davis with a three-year, $52MM contract that established a new average annual salary record for a reliever at $17.33MM. Davis led the National League with 43 saves in 2018, his first season with the Rox, but things unraveled thereafter. Oblique and shoulder injuries weighed Davis down in subsequent seasons, and the Rockies released him in Sept. 2020 with just weeks remaining on that three-year pact.
The 2021 season marked something of a full-circle campaign for Davis, who returned to the Royals on a minor league deal and broke camp in the team's bullpen. Forearm and continued shoulder troubles sent Davis to the injured list on multiple occasions, however, and his once-96.5 mph heater sat at a greatly diminished 92.8 mph. Davis managed 42 2/3 innings in relief, but he was hit hard and finished out the season with a 6.75 ERA.
All told, Davis will conclude his career at 63-55 with 141 saves, 270 games finished, a 3.94 ERA and 929 strikeouts in 990 1/3 regular-season innings. He tacked on an additional 40 innings of 1.80 ERA ball, four wins, eight saves and 57 strikeouts in a sensational postseason career. Davis made more than $87MM in a 13-year career and will forever be remembered by Royals faithful for the indelible role he played in Kansas City's baseball renaissance in 2014-15.
Photo courtesy of Imagn/USA Today Sports.