Over the last few days, I have been discussing some of the higher profile upcoming arbitration cases. I rely partly on my arbitration model developed exclusively for MLB Trade Rumors, but will also break out some interesting comparables and determine where the model might be wrong. 2017 projections are available right here.
Zach Britton had a phenomenal 2016 campaign for the Orioles, logging 47 saves and a 0.54 ERA over 67 innings while striking out 74 batters. As a result, the dominant sinkerballer is projected for a $4.65MM raise, from $6.75MM to $11.4MM. It is rare to find a season as dominant as Britton's 2016, so it is not surprising that he is projected to get a raise bigger than Mark Melancon's record $4.25MM raise last year for a third-time-eligible reliever.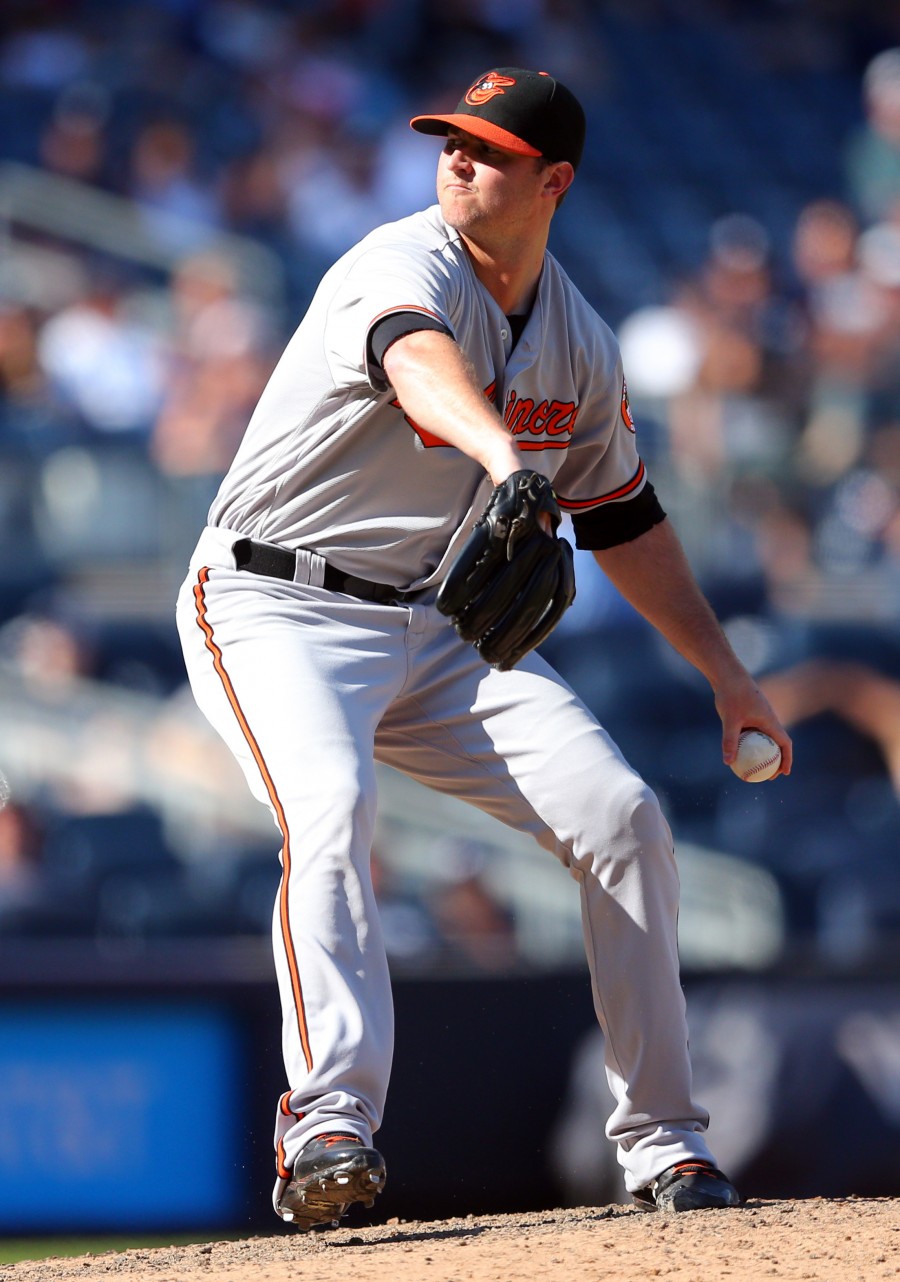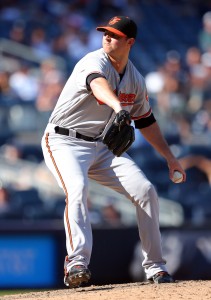 Melancon saved 51 games in his platform season, four more than Britton, but his 2.23 ERA is far less impressive than Britton's 0.54. His 62 punchouts also fell shy of Britton's 74. Therefore, his $4.25MM raise is a plausible floor for Britton already. Britton besting this by $400K, as the model expects, seems reasonable.
Jim Johnson in 2013 got a $3.88MM raise, the second highest for a third time eligible reliever behind Melancon. He had 51 saves and a 2.49 ERA, so he also meets the criteria of logging a few more saves than Britton while posting a decidedly worse ERA.
However, since Melancon did save four more games, it is worth looking to see if guys with low ERAs but slightly fewer saves did any worse than Melancon did. Looking for guys with ERAs under 2 that were closers, no names emerge in the last five years other than Aroldis Chapman, who had 33 saves and a 1.63 ERA, but only got a $3.27MM raise. Clearly, every aspect of Britton's case is much stronger than was Chapman's, so this is not too concerning.
Heath Bell in 2011 is probably a stale comparable, although he did have a sub-2 ERA (he posted a 1.93 ERA) and he matched Britton's 47 saves exactly. His $3.5MM raise would almost certainly be a floor for Britton as well.
Putting it all together, there is little reason to use any comparable other than Melancon here. All other potential third-time eligible relievers got smaller raises and had worse performances. Britton should easily clear Melancon's $4.25MM number, and the model's $4.65MM projected raise seems as reasonable as anything. Because Baltimore is now moving to a "file-and-trial" approach, though, the stakes are raised as the sides try to work out an agreement on the heels of Britton's historic season.
Photo courtesy of USA Today Sports Images.