The Reds have officially struck a one-year deal with reliever Drew Storen, as MLB.com's Mark Sheldon first reported (via Twitter), making him the first player the organization has signed to a major league deal this winter. It's a one-year, $3MM major-league deal for the veteran righty, per Jon Heyman of FanRag Sports (Twitter links).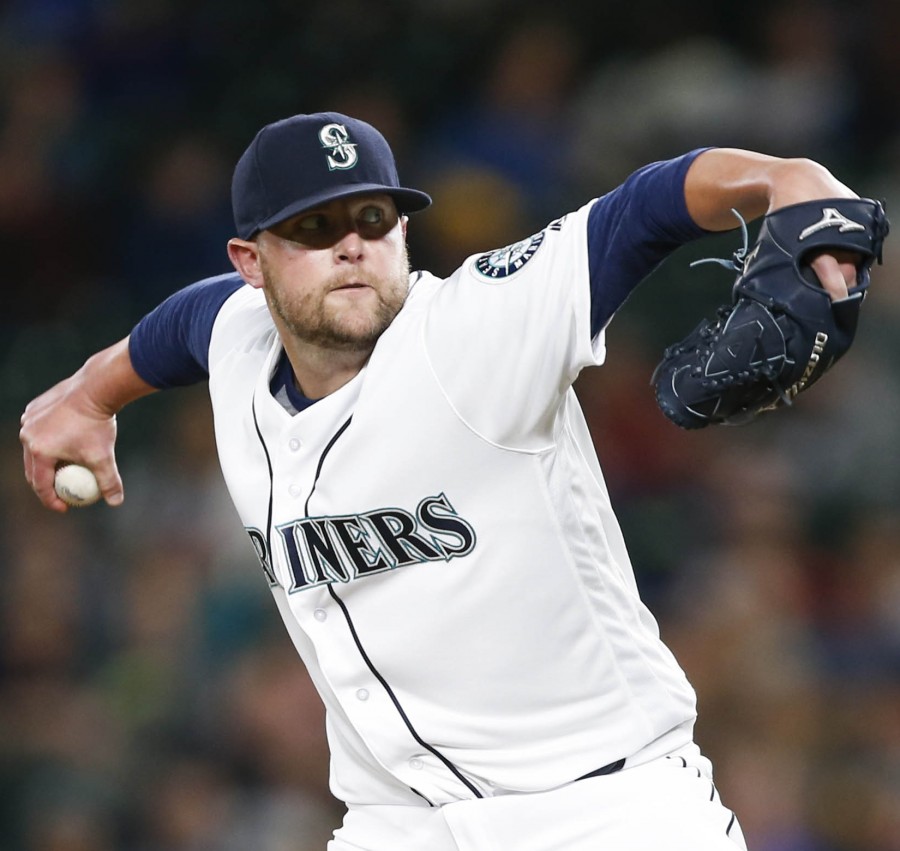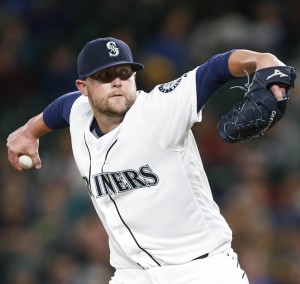 Storen, a client of CAA Sports, can earn an additional $1.5MM via incentives. He'll receive $50K apiece upon appearing in 15, 20, and 25 games, plus another $100K upon reaching 10, 15, 20, 25, and 30 games finished. He'll also receive a $500K assignment bonus in the event he's traded.
As Steve Adams and I recently discussed, Cincinnati seemed primed to add an experienced, late-inning arm to its bullpen mix. Storen, in particular, appeared to be an interesting fit given his relative youth and high-quality performance in the not-so-distant past.
Now that he's slotted into the Reds' late-inning mix, Storen figures to have a strong shot at returning to the closer's role he once held with the Nationals. For now, Jason Martinez of MLBTR and Roster Resource is penciling him into a setup spot behind Raisel Iglesias.
[RELATED: Updated Reds Depth Chart]
Utilizing the experienced Storen in the ninth would have some side benefits, though. He'd keep Iglesias and fellow youngster Michael Lorenzen free for more flexible, multi-inning stints, and by being the one to accumulate saves would tamp down their future arbitration earnings. Either way, he may end up turning into a summer trade chip, depending upon how things go both for Storen and his new team.
Of course, there's a reason that the 29-year-old was available on just a one-year commitment. His 2016 season represented a significant departure from his prior years' work, as Storen scuffled to a 5.23 ERA over 51 2/3 frames split between the Blue Jays and Mariners. Declining fastball velocity (92.3 mph average, down from 94.1 mph in 2015) and elevated home-run tallies (six in 33 1/3 innings with the Jays) were just two of the major problems that arose.
Storen ended up being designated for assignment by Toronto and ultimately swapped in a change-of-scenery deal for Joaquin Benoit. He did pick up the pace upon the move to Seattle, allowing seven earned runs on just 13 hits, three walks, and one home run over 18 1/3 innings. But Storen ultimately hit the DL with shoulder inflammation, adding to the concern about his near-term outlook.
While there's obviously some cause for concern, Cinci isn't taking much of a gamble here and has much to gain. Storen racked up a career-best 11.0 K/9 in 2015, and metrics suggested he was unlucky to end that year with a 3.44 ERA. In the season prior, he ran up a 1.12 ERA by allowing just 44 hits and 11 walks over his 55 strong innings. Despite his loss of velocity in his most recent campaign, he did manage to maintain his swinging-strike rate, which provides some additional cause for optimism. If he can return to anything approaching his prior form, Storen would represent a screaming value for a Reds organization that trotted out a historically bad bullpen in 2016.
Photo courtesy of USA Today Sports Images.