The Royals on Wednesday announced that they've agreed to a two-year contract with free-agent first baseman/outfielder Brandon Moss. The ACES client will reportedly be guaranteed a total of $12MM, which comes in the form of $3.75MM in 2017, $7.25MM in 2018 and a $1MM buyout on a $10MM mutual option for the 2019 campaign.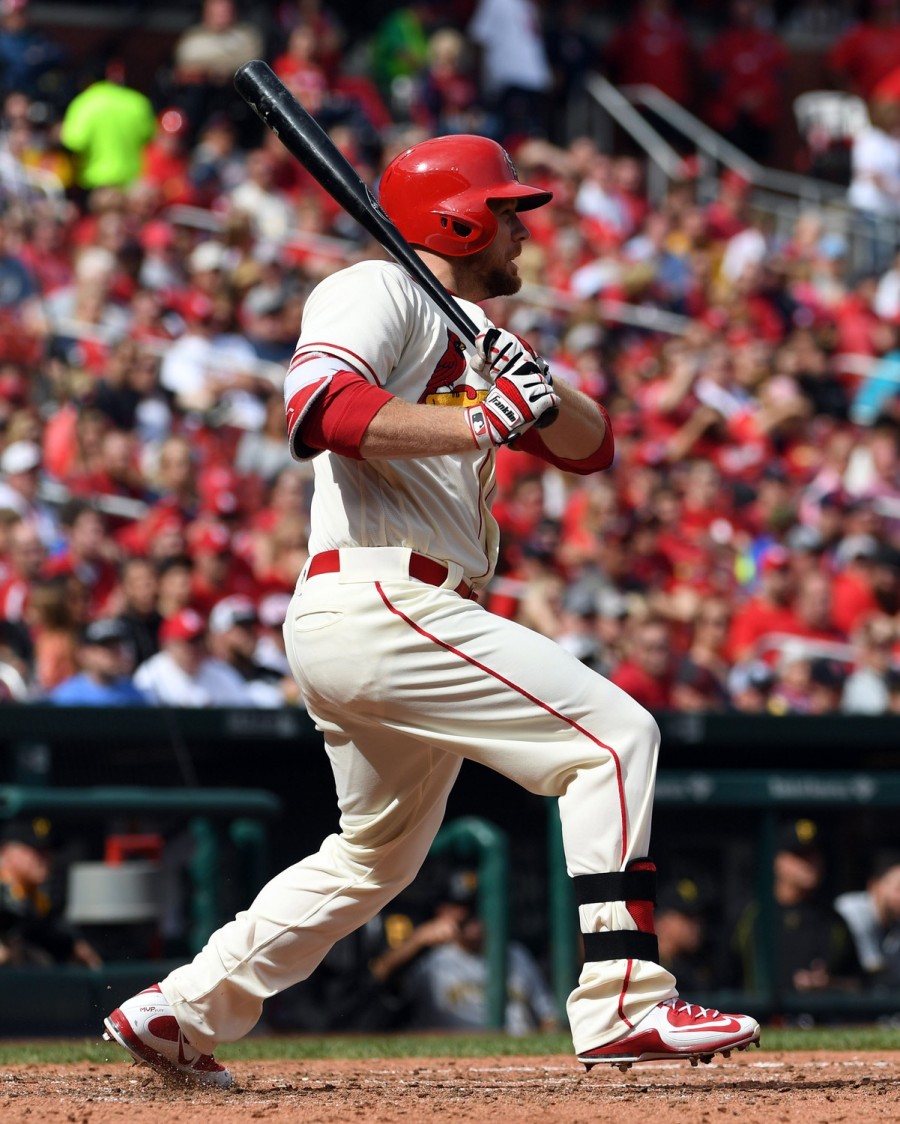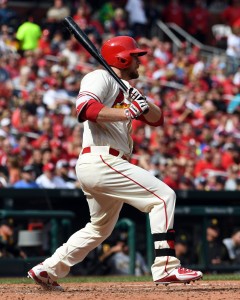 [Related: Updated Royals Depth Chart]
Beyond the money that is guaranteed on his contract, Moss can reportedly earn up to $500K per season based on plate appearances. He'll take home $50K for reaching 275 plate appearances and an additional $50K for every 25 plate appearances from that point forth, up to 500 PAs. Those incentives apply to each year of the deal.
Signing with the Royals will keep the 33-year-old Moss in Missouri, where he played the past season-plus as a member of the Cardinals. (Moss was traded from Cleveland to St. Louis in a trade that sent southpaw Rob Kaminsky to Cleveland.) In 2016, his only full campaign in St. Louis, the powerful Moss slugged 28 home runs in 464 plate appearances and posted a .259 ISO. The latter figure ranked 13th among major leaguers with at least 450 PAs, though Moss didn't register a particularly impress overall line (.225/.300/.484) and hit just .191/.248/.392 after the All-Star break. Moss' second-half woes offset the red-hot .256/.344/.566 triple slash he logged in the first three-plus months of the year.
Moss also had a relatively mediocre 2015, which was thanks in part to a hip injury, but the lefty-swinger is a well-regarded clubhouse presence and a four-time 20-home run hitter who should at least give the Royals a capable bat against right-handed pitchers. Plus, Moss has typically been usable against southpaws, although they stymied him last season.
Defensively, Moss spent the lion's share of 2016 in the corner outfield and also saw plenty of time at first base – areas where the Royals already possess everyday-caliber players. Eric Hosmer is set to occupy first again in 2017, while Alex Gordon and offseason acquisition Jorge Soler are the team's top options in the corner outfield. Moss will likely slot in primarily at designated hitter if the deal goes through, then, as the Royals have been lacking there since Kendrys Morales signed with the Blue Jays in November.
Kansas City will be the seventh major league team for Moss, who debuted with the Red Sox in 2007 and then broke out with the Athletics in 2012. Nearly all of Moss' big league homers (123 of 138) have come since then.
ESPN's Jim Bowden first reported that Kansas City was nearing an agreement with Moss. Jeff Passan of Yahoo Sports reported the agreement and the terms (Twitter link). Rustin Dodd of the Kansas City Star reported that the deal was heavily backloaded. Jon Heyman of FanRag Sports provided the exact financial breakdown (via Twitter). MLB.com's Jeffrey Flanagan reported the value of the 2019 option and the incentives structure (Twitter links).
Photo courtesy of USA Today Sports Images.