This is the latest entry in MLBTR's Offseason In Review series. The full index of Offseason In Review posts can be found here.
After narrowly missing a World Series championship in one of the most entertaining Game 7s the sport has ever seen, the Indians entered the winter with a clear focus on returning to that stage.
Major League Signings
Trades and Claims
Notable Minor League Signings
Extensions
Notable Losses
Indians depth chat | Indians payroll outlook
Needs Addressed
As one would expect of a team that took the Cubs to the limit in Game 7 of the World Series, the Indians entered the offseason with relatively few needs. The entire rotation was set to return, and the team also possessed some upper-level depth options in the minors. Replacing Mike Napoli at first base and finding a suitable left-handed relief option to join Andrew Miller in the bullpen were Cleveland's top two priorities. President of baseball operations Chris Antonetti, GM Mike Chernoff and the rest of the Indians front office — minus now-former assistant GM Derek Falvey, who was hired away by the division-rival Twins as their new chief baseball officer — did so in a big way.
Cleveland waited out a surprisingly slow market for top slugger Edwin Encarnacion (more on that pursuit below) and, much as they did in acquiring Miller from the Yankees this past summer, surprised many by adding one of the marquee names on the market. The cost fell shy of expectations for Encarnacion but remains a relatively steep investment for the tight-budgeted Indians, who entered the 2017 season with a club-record $124MM payroll, thanks largely to Encarnacion. Though he's off to a slow start, April has historically been Encarnacion's worst month by a wide margin, and his bat should more than offset the loss of Napoli, who returned to Texas for a third stint with the Rangers.
It was a similar story with Logan, as the early market for left-handed relief pitching was extremely steep. After Brett Cecil landed four years and just over $30MM from the Cardinals and Mike Dunn scored $19MM over a three-year term with the Rockies, Logan and fellow southpaw Jerry Blevins looked to be in line for solid multi-year contracts. That never panned out, however, as each languished on the free agent market longer than expected. And while many believed the Indians to be tapped out after their signing of Encarnacion, ownership gave the green light to spend a bit more cash.
Logan was signed to a somewhat surprising one-year deal in February, further proving the point that it typically behooves players (especially relievers) to sign early in free agency. He can still take home a total of $12.5MM if the option is exercised, but waiting out the market and securing a quality 'pen piece on a one-year deal was a nice move by the Tribe's front office.
With some uncertainty surrounding the health of Michael Brantley as well as the departure of Rajai Davis — who signed back with the Athletics — Cleveland added some notable names on minor league contracts. Both Austin Jackson and Michael Martinez made the club and are serving as reserve pieces early in the season, though one has to imagine that the recently demoted Tyler Naquin will eventually resurface and challenge for one of their roster spots.
Finally, as has long been a hallmark of the cost-efficient Indians, Cleveland pursued extensions with a number of its young players. While efforts to lock up burgeoning superstar Francisco Lindor fell short, the team was successful in hammering out three multi-year deals. Brandon Guyer's $5MM extension gives the club a quality outfield platoon option at a very reasonable rate through at least the 2018 season and possibly through 2019.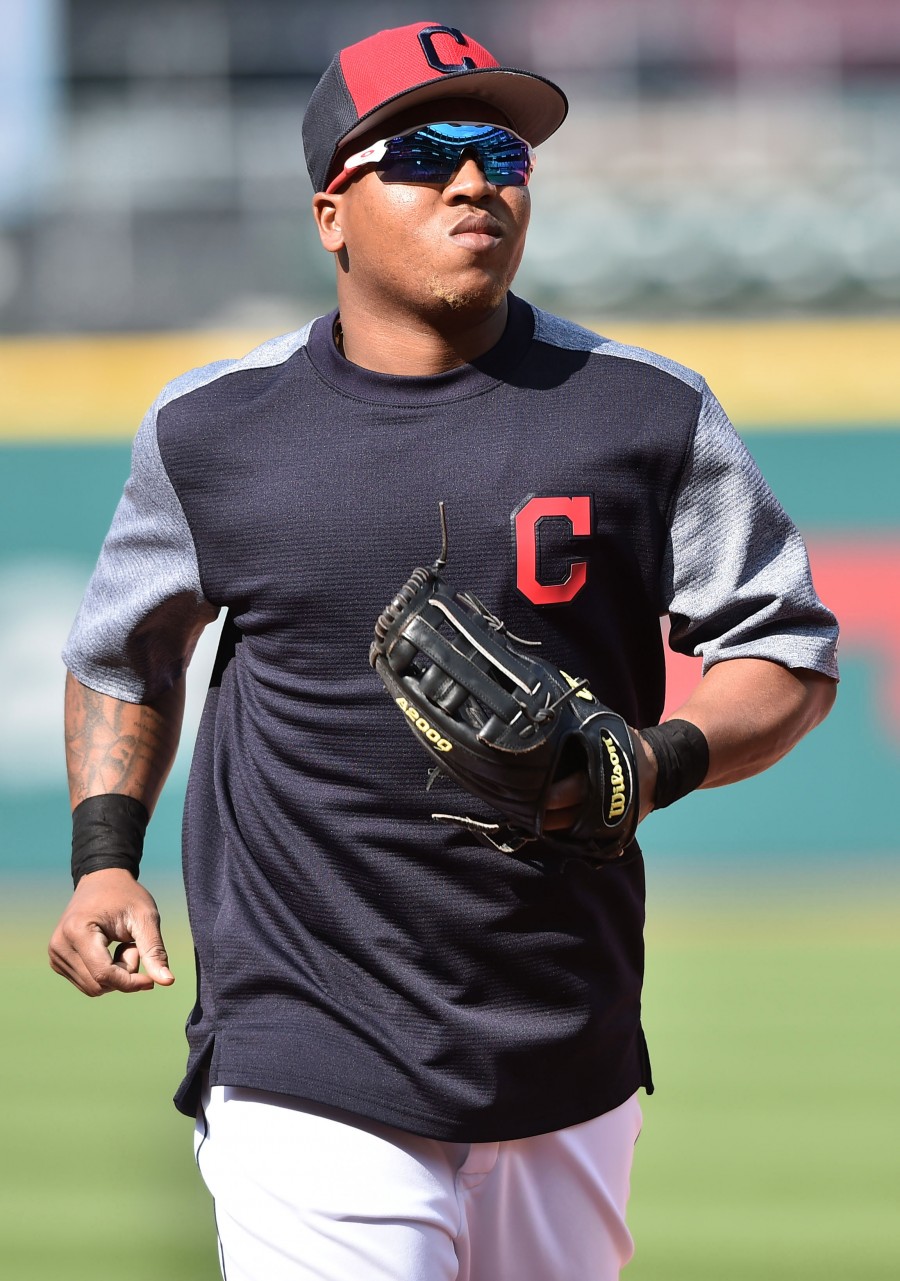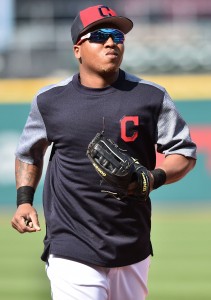 The Perez extension, too, bolsters the Cleveland bench for the foreseeable future. While some may raise an eyebrow at extending a pre-arb catcher that batted .183/.285/.294 in the preceding season, Perez is regarded as a superlative defensive backstop. He also flashed some offensive ability in 2015 when he hit .220/.348/.402 with seven homers in just 220 plate appearances. The price for catcher defense has continually risen in recent years, and Perez can likely justify the deal with his glove alone even if the bat never comes around. If it does, though, Cleveland should have a nice bargain on its hands.
The big move for Cleveland, though, was agreeing to terms on a long-term pact with perhaps its top breakout star of the 2016 campaign. Ramirez, still just 24 years of age, went from light-hitting utility man to Cleveland's everyday third baseman last year with an excellent .312/.363/.462 batting line to accompany his 11 homers and 22 steals. He can play virtually anywhere on the diamond, as evidenced by his shift to second base this season in the early absence of Jason Kipnis. Ramirez struck out in just 10 percent of his plate appearances last year and continues to suggest that his power is still developing; he's already homered four times in 2017.
Questions Remaining
As mentioned above, when a team comes within inches of winning the World Series and retains the vast majority of that roster, there aren't going to be many questions. In Cleveland, the biggest unknown surrounding the team is simply health.
No one knows what to expect out of Brantley after he missed nearly the entire 2016 season due to a shoulder injury that has now required two surgeries. But the Indians made it to Game 7 last season despite receiving zero production from Brantley, arguably their best all-around player, so anything he's able to contribute in 2017 is just a bonus. To date, he's batted .289/.373/.489 through 12 games, reminding everyone what an excellent player he was prior to his injury.
In the rotation, Cleveland will hope for better health from Carlos Carrasco and Danny Salazar, each of whom suffered late-season injuries that compromised the team's postseason pitching depth. Both right-handers have front-of-the-rotation upside if they're able to stay on the field. Combining them with Corey Kluber makes for a lethal 1-2-3 atop Cleveland's starting five. Trevor Bauer remains somewhat enigmatic both on and off the field, but his talent is undeniable even if his results are inconsistent. Josh Tomlin finished poorly in 2016 and is off to a worse start in 2017, so if there's one potential need, it's at the back of the rotation.
With Cody Anderson lost to Tommy John surgery, the top depth options in Cleveland are Mike Clevinger and Ryan Merritt (who achieved folk hero status with a tremendous spot start in Toronto during last year's ALCS). If Cleveland is going to go outside the organization anywhere on the summer trade market, my bet would be on an effort to shore up the fifth spot in the rotation. Of course, both Bauer and Tomlin have had plenty of productive stretches, and each could quickly turn his season around.
Deal of Note
Entering the winter, Encarnacion was arguably the top bat available in free agency, and the notion of him signing with the Indians would've been little more than a pipe dream. Deep-pocketed clubs like the Red Sox, Yankees, Blue Jays and Rangers were all connected to the slugger, and the Astros, who have become increasingly more aggressive with their spending, were also prominently linked to Encarnacion. When Encarnacion reportedly rejected a four-year, $80MM offer from the Blue Jays, the assumption was that he'd top that guarantee by a fairly wide margin.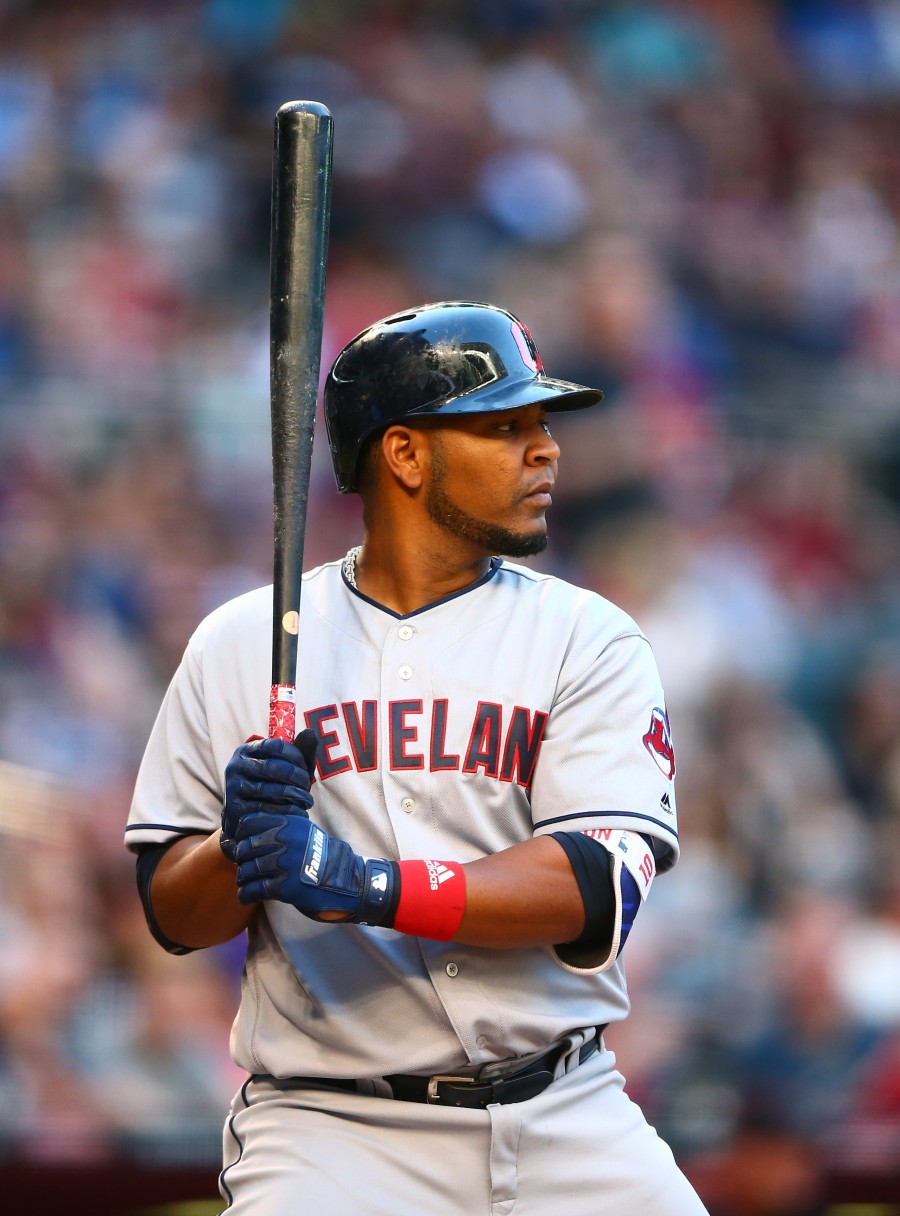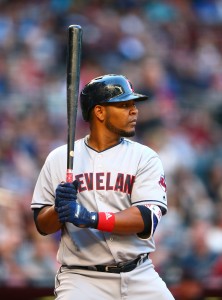 Instead, Encarnacion surprisingly saw his market shrivel in a hurry. The Blue Jays, like many other teams and most pundits, assumed that Encarnacion was gone once he said no to that $80MM figure and pivoted to switch-hitting slugger Kendrys Morales on a three-year, $33MM deal. Boston, instead of spending big in an effort to replace David Ortiz, signed a quality defensive first baseman (Mitch Moreland) and moved Hanley Ramirez into primary DH duties. The Yankees made sense and were often linked to Encarnacion, but they went short-term in picking up Matt Holliday. Ditto for the Astros, who in addition to bringing Carlos Beltran back to Houston, traded for Brian McCann.
With most of the big-spending clubs suddenly lacking a place to put Encarnacion, it became wholly unclear as to where he'd end up. The Rangers were a common thought, but Texas was continually said to be averse (or fiscally unable) to adding another high-priced multi-year contract to its payroll. There was speculation about the Rockies, who had gone outside the box to sign Ian Desmond to a five-year, $70MM deal as their primary first baseman, but the oft-suggested trade of an outfielder (which would've moved Desmond to the outfield and freed up a space for Encarnacion) never materialized.
In the end, the bidding war for Encarnacion came down to the Indians and Athletics — as unlikely a pairing as we've ever seen for two teams duking it out for one of the game's top free agents. Cleveland pushed its offer to three years, and Encarnacion cited a winning organization and closer proximity to his family in the Dominican Republic as reasons for choosing the reigning AL champs over Oakland. Encarnacion's contract is the largest in Indians franchise history — a testament to the unexpected nature of the match between the two sides and to Cleveland ownership's desire to return to the Fall Classic. If Cleveland does succeed in bringing home its first World Series title in nearly 80 years, the Dolan family won't complain one bit about their investment in Encarnacion.
Overview
The Indians entered the offseason with very few holes on what was one of the most complete rosters in Major League Baseball, and they addressed their top needs with some of the biggest upgrades possible. It's still feasible that the back of the rotation could use some augmenting some June or July, but despite the team's 7-7 start, the Indians are the clear favorite in the American League Central division. It'll be a surprise if they don't return to the postseason. And if they can in fact return, this time with a healthy trio of Kluber, Carrasco and Salazar, they'll enter October with a good chance of becoming the second AL Central team in the past five years to manage back-to-back World Series appearances.
Let's open it up for everyone to weigh in (link to poll for Trade Rumors app users)…
Photos courtesy of USA Today Sports Images.