Major league teams are always on the lookout for established, affordable pitching. That fact could make right-hander Gerrit Cole, he of the $3.75MM salary, among the most appealing players available if the Pirates shop him prior to the trade deadline.
While Cole has drawn interest, there's no indication Pittsburgh will place him on the block in the next couple months. However, the Pirates are just 25-31 – four games behind the NL Central-leading Brewers and eight games out of a wild-card spot – so it looks likely they'll end up selling. As such, it could behoove the Bucs to at least listen to offers for Cole, especially if they're unconvinced they'll be able to return to their playoff-caliber ways of 2013-15 in the near future. The Pirates' window with Cole is running out (he's controllable via arbitration through 2019), and as a low-payroll outfit, odds are the team won't be able to keep the Scott Boras client from hitting free agency if it elects against trading him in the coming years.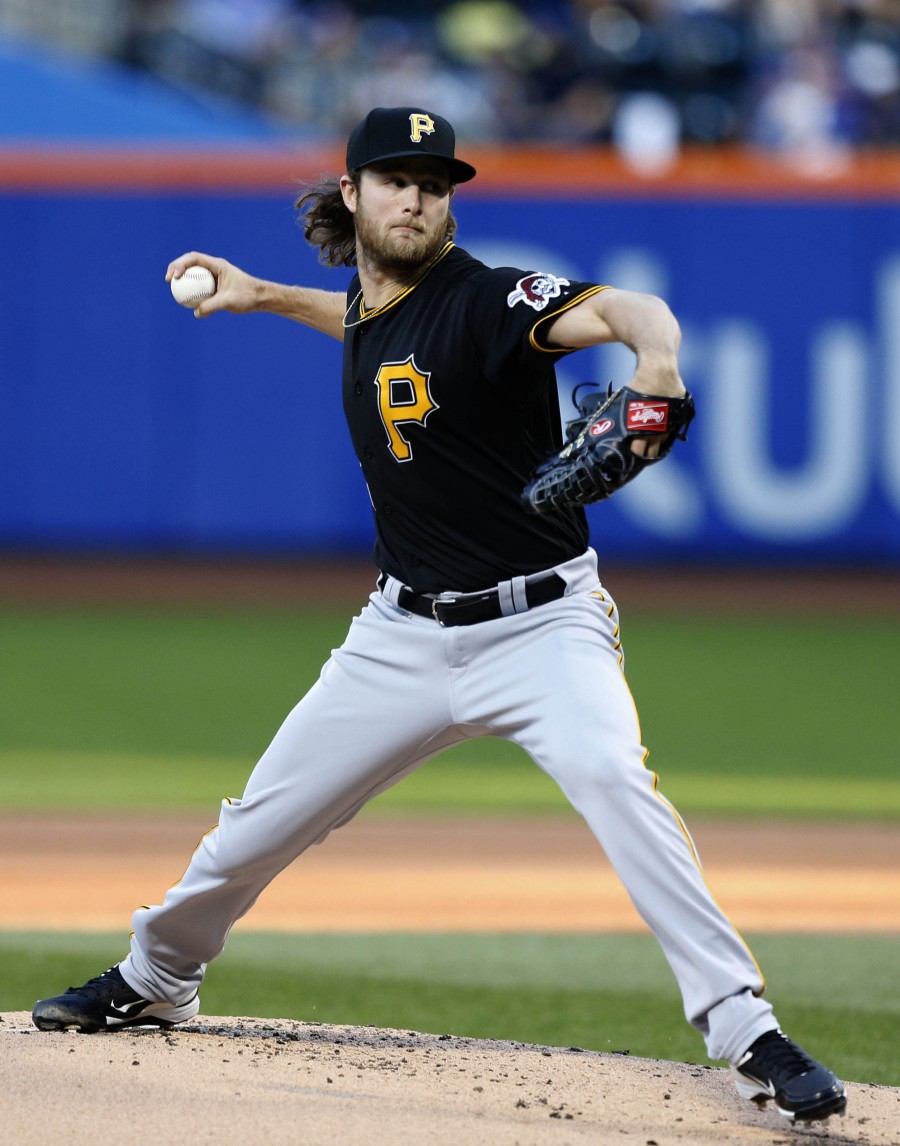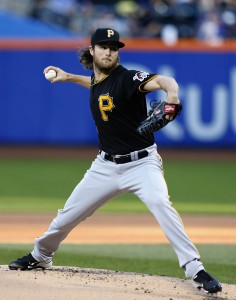 The problem for the Pirates, both from a contending standpoint and for Cole's trade value, is that the 26-year-old has taken steps backward since his earlier days in the league. During his best season, 2015, Cole was a bona fide ace who notched 208 innings of 2.60 ERA ball (with a 2.66 FIP) and helped his cause with strong strikeout, walk and ground-ball rates. Cole's ERA went up nearly a run and a half last year (3.88, with a still-impressive 3.33 FIP) as his strikeout rate sunk, but injuries may have played a part in that. Pittsburgh shut down Cole in early September after just 116 innings and multiple stints on the disabled list – one for a strained triceps and another for elbow inflammation.
Fortunately, Cole has stayed healthy this year and already amassed 71 2/3 frames, but the results haven't been great. While Cole has continued to limit walks (2.01 per nine) and generate grounders (46 percent), he ranks middle of the pack or worse among FanGraphs' 89 qualifying starters in ERA (4.27, 55th), FIP (4.77, 67th), K/9 (7.66, 50th) and strikeout percentage (20.3, 47th). The main culprit for Cole's run prevention issues is a bloated home run-to-fly ball ratio (19.7 percent), up from a career 9.3 percent. With 15 homers allowed, Cole has already established a career worst and yielded eight more long balls than he did during his truncated 2016.
Cole's history indicates he'll positively regress in the home run department, but it's not a sure thing if his fastball doesn't regain its effectiveness. Although Cole sits second among starters in average sinker velocity (96.15) and third in four-seam velo (96.73), according to Baseball Prospectus, he hasn't exactly dominated with those pitches. Back in 2015, Cole had the second-most valuable fastball among starters, per FanGraphs, but it has been the ninth-worst pitch of its kind so far this year. Hitters have posted a .947 OPS against Cole's four-seamer and a .945 mark versus his sinker, the two pitches he has leaned on the most, while his third, fourth and fifth offerings (his slider, changeup and knuckle-curve) have yielded an OPS of .644, .645 and .697, respectively.
Left-handed hitters have been especially tough on Cole, having slashed .276/.308/.572 with 10 homers and held their own against nearly all of his pitches, primarily his four-seamer. That certainly wasn't the case when Cole's four-seamer stymied lefties in 2015, and heat maps courtesy of FanGraphs (click to view: 2015, 2017) indicate he's not locating the pitch as precisely as he did then. Meanwhile, with the exception of his sinker, Cole's repertoire has limited same-handed batters, who have hit .244/.304/.314 against him. Four of righties' five HRs off Cole have come against his sinker, which was tough to square up during his career year. As Brooks Baseball's heat maps show (click to view: 2015, 2017), Cole's not coming inside against righties with his sinker to nearly the extent that he did in the past, and the pitch has too often found the middle of the plate.
In fairness to Cole, his struggles this year largely boil down to his most recent three starts, a 14 2/3-inning stretch in which he gave up a combined 16 earned runs on 28 hits and eight homers. As recently as May 21, Cole was running a sub-3.00 ERA, and eight of his first nine outings were quality starts. If that version of Cole resurfaces and the Pirates do shop him by the end of July, they'd be within reason to request a prospect bounty in return. On the other hand, should the Cole who has shown up over the past two weeks stick around, Pittsburgh might be better served to keep the fifth-year man through season's end and market him over the winter or during the 2018 campaign. After all, if Cole's woes against opposite-handed batters continue, starter-needy contenders like the Astros, Yankees and Rockies – all of whom play in hitter-friendly parks – may not be keen on parting with multiple high-end prospects for someone generating so-so results.
Photo courtesy of USA Today Sports Images.