Yonder Alonso turned himself from non-tender candidate last winter to the Athletics' representative at the All-Star Game two weeks ago.  Thanks in large part to an offseason swing change aimed to deliver more fly balls, Alonso is enjoying by far the best of his eight big league seasons.  The first baseman is batting .263/.361/.527 with 21 homers over 346 plate appearances, and is producing 38% more runs than the average hitter as per the wRC+ metric.  Beyond just putting the ball in the air more often, Alonso is also exhibiting more discipline at the plate, with a career-best 12.7% walk rate.
It all adds up to a nice platform year for Alonso as he heads into free agency this winter, and the A's gain an extra trade chip they perhaps didn't expect to have when they decided to bring Alonso back on a one-year, $4MM contract for 2017.  With only about $1.31MM remaining on Alonso's deal and his big numbers, he stands out among other remaining rental players as a particularly inexpensive lineup upgrade.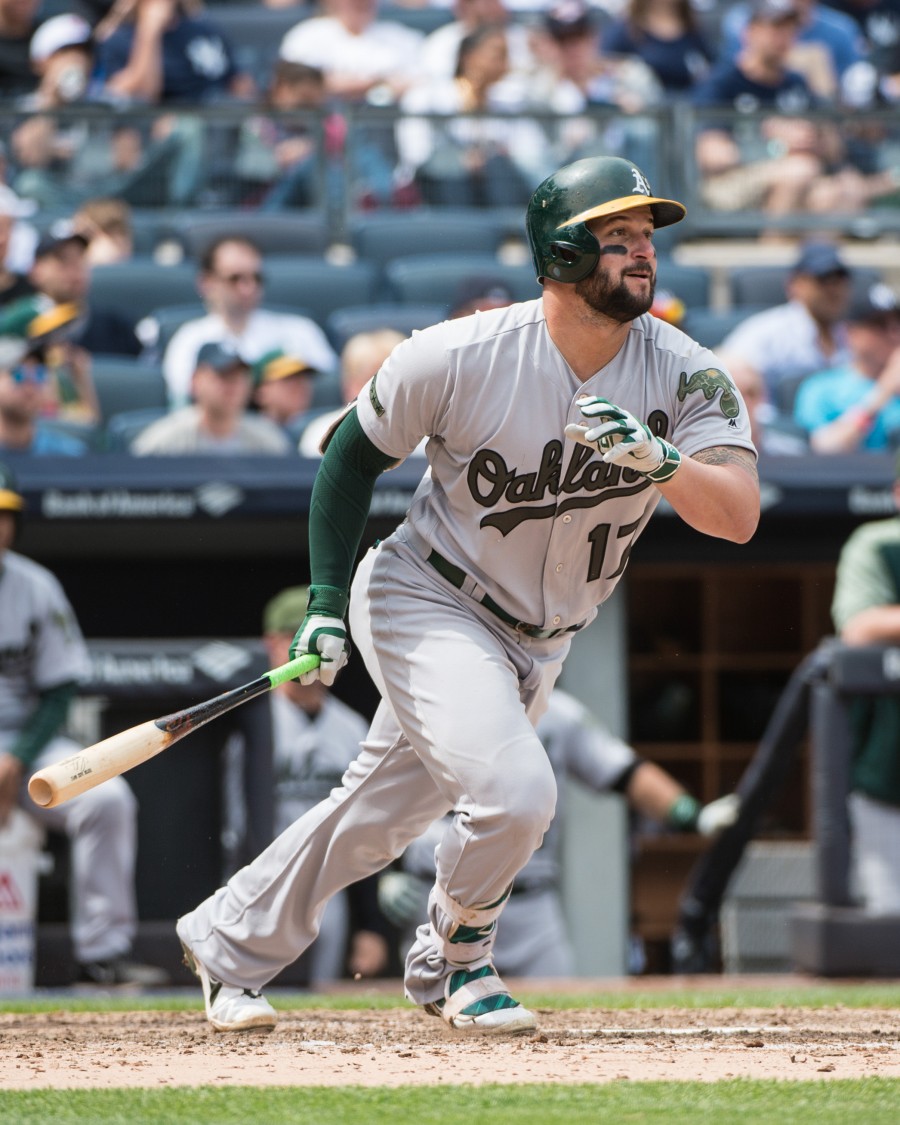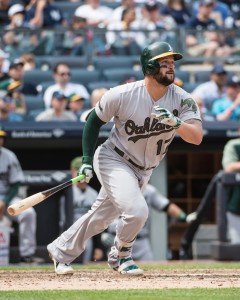 The counter-argument for Alonso as a prime deadline pickup is that his numbers significantly cooled off in June and July after a torrid start to the season.  Since Alonso was little more than a league-average hitter from 2010-16, some teams could believe that he is simply a two-month wonder rather than a true breakout player.  He also carries pronounced splits (a .950 OPS against right-handed pitching against just a .685 OPS against southpaws). When that's combined with Alonso's subpar defense and baserunning stats, he doesn't bring much to the table unless he can keep punishing righties.
Another complication is the fact that most contenders are already set at first base or designated hitter, and that fairly thin list of potential Alonso suitors got a bit thinner when the Rays acquired Lucas Duda from the Mets.  Alonso has played a bit of third base and left field in his career, but would hardly be a passable option at either position.  With only one team reportedly showing legitimate interest in Alonso, Oakland might have to get a bit creative to find a trade partner and recoup a good prospect or two in return, unless an injury shakes up the market.  Here are a few of the potential fits…
Yankees: This post really could be called "Looking For A Match In A Yonder Alonso Trade Besides The Yankees," since the Bronx Bombers are Alonso's only known suitors, and they've stood out for weeks as the most obvious candidates for his services.  New York and Oakland have been engaged in talks about not just Alonso, but also ace righty Sonny Gray, with recent reports suggesting that the Yankees could be trying to land both in a package deal.  First base has been a problem area all season long for the Yankees, with converted third baseman Chase Headley serving as the most recent option at first since Todd Frazier took over the everyday duties at the hot corner.  (Headley, a switch-hitter, has actually hit quite well over the last two months.) Alonso's left-handed bat and his newfound ability to put the ball in the air would seemingly make him a perfect fit for Yankee Stadium's short porch in right field, so New York has to be considered the leaders in the Alonso sweepstakes until proven otherwise.
Mariners: Alonso would supplant Danny Valencia as the everyday first baseman, and the two in tandem would create quite a formidable platoon given that Valencia has always mashed left-handed pitching.  These sluggers were teammates in Oakland last season before Valencia was dealt to the Mariners, so clearly the M's and A's are open to trading with each other.  Seattle doesn't have a particularly deep minor league system, though one can't rule GM Jerry Dipoto out of any trade scenario.
Red Sox: Mitch Moreland's production has badly fallen off since suffering a broken toe, and Alonso could slot right into Moreland's role as the regular first baseman (with Hanley Ramirez or perhaps rookie Sam Travis getting the odd start against lefty pitchers).  The Red Sox have been looking for ways to jumpstart a slumping offense, so Alonso would boost a lineup that has posted below-average numbers against right-handed pitching.
Royals: Eric Hosmer is firmly entrenched at first base, so Kansas City might explore Alonso as an upgrade over left-handed hitting DH Brandon Moss, who has just a .696 overall OPS for the season and only a .623 OPS against righties.  Moss has been red-hot in July, however, so this may no longer be quite as pressing a need as it was just a few weeks ago.  The Royals have been mostly on the lookout for pitching help at the deadline, though they did have an interest in J.D. Martinez before he was dealt to Arizona.
Astros: It's hard to imagine that Houston's lineup could actually get scarier, though DH Carlos Beltran is hitting just .234/.288/.405 and is on pace for a sub-replacement level season.  Alonso could add a left-handed hitting complement to righty bats Yuli Gurriel and Evan Gattis in the first base/DH mix.  Houston already has such an embarrassment of offensive riches that it might not be willing to give up much of a prospect return for what would be a pure luxury, especially when that prospect or prospects would be going to an AL West rival.  Then again, the Astros have also been linked to Sonny Gray, so they could also potentially look into a Gray/Alonso package deal.  GM Jeff Luhnow recently stated that the team is already looking ahead to potential needs for October, so if Luhnow feels the Astros need more left-handed balance in their lineup, Alonso could come onto their radar.
Rockies: Despite a league-worst wRC+ (78) against right-handed pitching and an overall offense that ranks 24th of 30 teams in fWAR, Colorado is still solidly holding on an NL wild card slot.  Without a designated hitter spot available, however, the Rockies don't really have room for Alonso — they're already shuttling Ian Desmond between first base and left field, with Mark Reynolds and Gerardo Parra handling whatever position Desmond isn't occupying.  Even if Carlos Gonzalez's nightmarish 2017 season results in a loss of his everyday job, the Rox might turn to internal options — such as top prospect Ryan McMahon — before looking at a player like Alonso to help the lineup.
Photo courtesy of USA Today Sports Images