The Athletics announced that they've acquired right-hander Chris Hatcher from the Dodgers in exchange for $500K in international bonus money. Hatcher's roster spot will go to infielder/outfielder Rob Segedin, who has been activated from the 60-day disabled list, the Dodgers announced.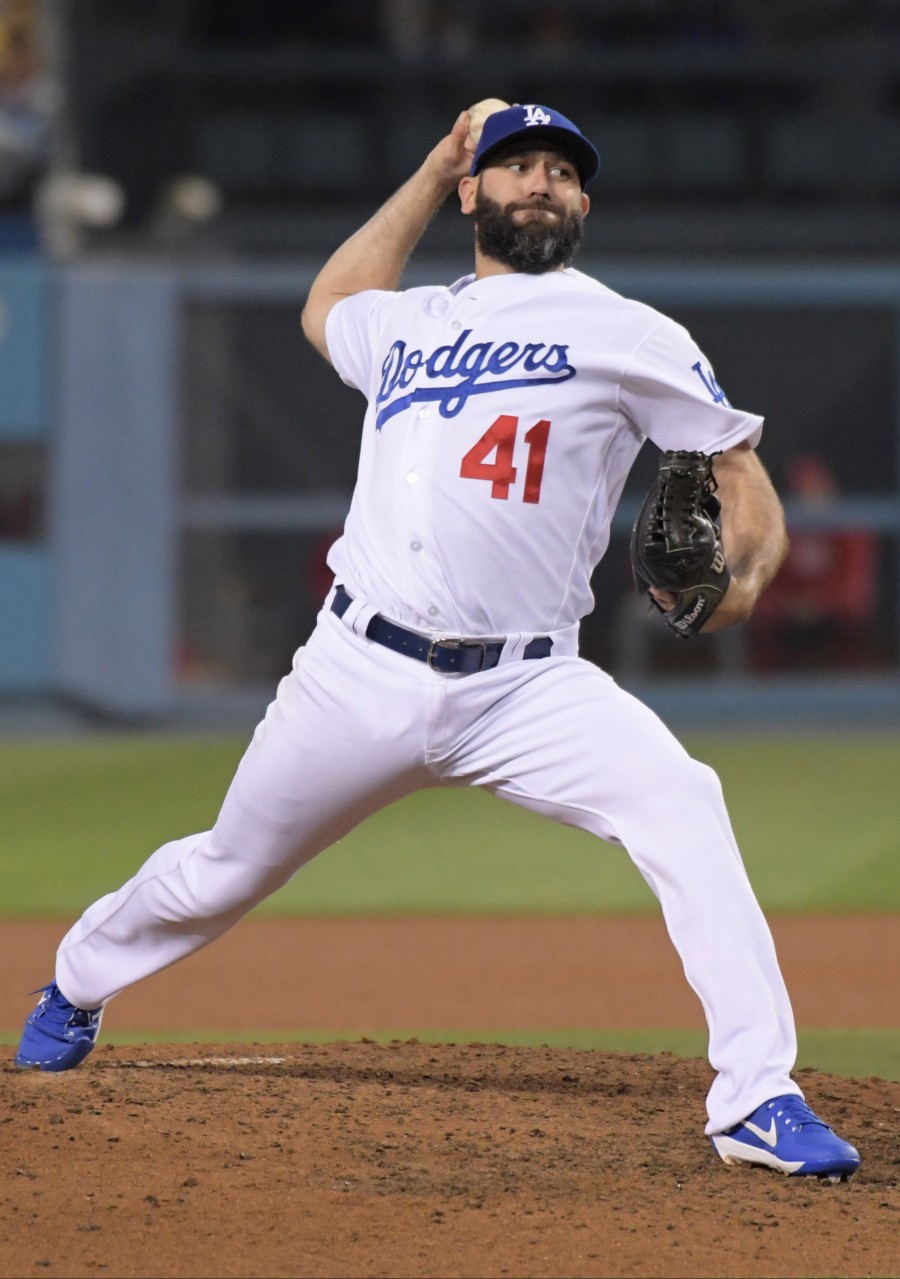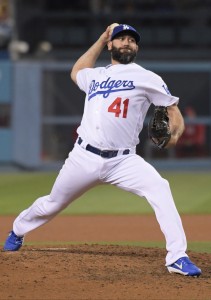 The 32-year-old Hatcher has struggled in each of the past two seasons with the Dodgers. However, the converted catcher had success in 2014-15 and also comes with some peripheral stats that are more promising than the 5.12 ERA he's posted since Opening Day 2016.
Since last season began, Hatcher has averaged 10.1 K/9 against 3.8 BB/9 with a fastball that has averaged 95.2 miles per hour. That velocity is down in 2017, as is his ground-ball rate, but Hatcher has also improved his control after an uncharacteristic 4.7 BB/9 rate in 2016.
Hatcher won't cost the Athletics much, as Oakland is one of several teams that is prohibited from spending more than $300K on any single international amateur after drastically exceeding its pool last year (or the year prior). He'll give the A's a reliever with a fair bit of late-inning experience that can be controlled cheaply through the 2019 season. Hatcher avoided arbitration last winter by agreeing to a one-year, $1.25MM contract and will be eligible for arbitration once again in each of the next two offseasons before reaching free agency in 2019-20.
The Dodgers likely deemed Hatcher expendable not only due to his struggles but also due to the manner in which right-hander Brandon Morrow has stepped up and enjoyed a rebound campaign in Los Angeles (2.70 ERA, 11.1 K/9, 2.0 BB/9 in 26 2/3 innings). The Dodgers also deepened their bullpen at the trade deadline by acquiring lefties Tony Watson and Tony Cingrani — further crowding a bullpen mix in which Hatcher proved to be the odd man out.
Photo courtesy of USA Today Sports Images.