Reds right-hander Bronson Arroyo has decided to retire, according to reports from Zach Buchanan of the Cincinnati Enquirer and Michael Silverman of the Boston Herald. The Reds honored the 40-year-old Arroyo before and after their game Saturday against the Red Sox, one of his former teams.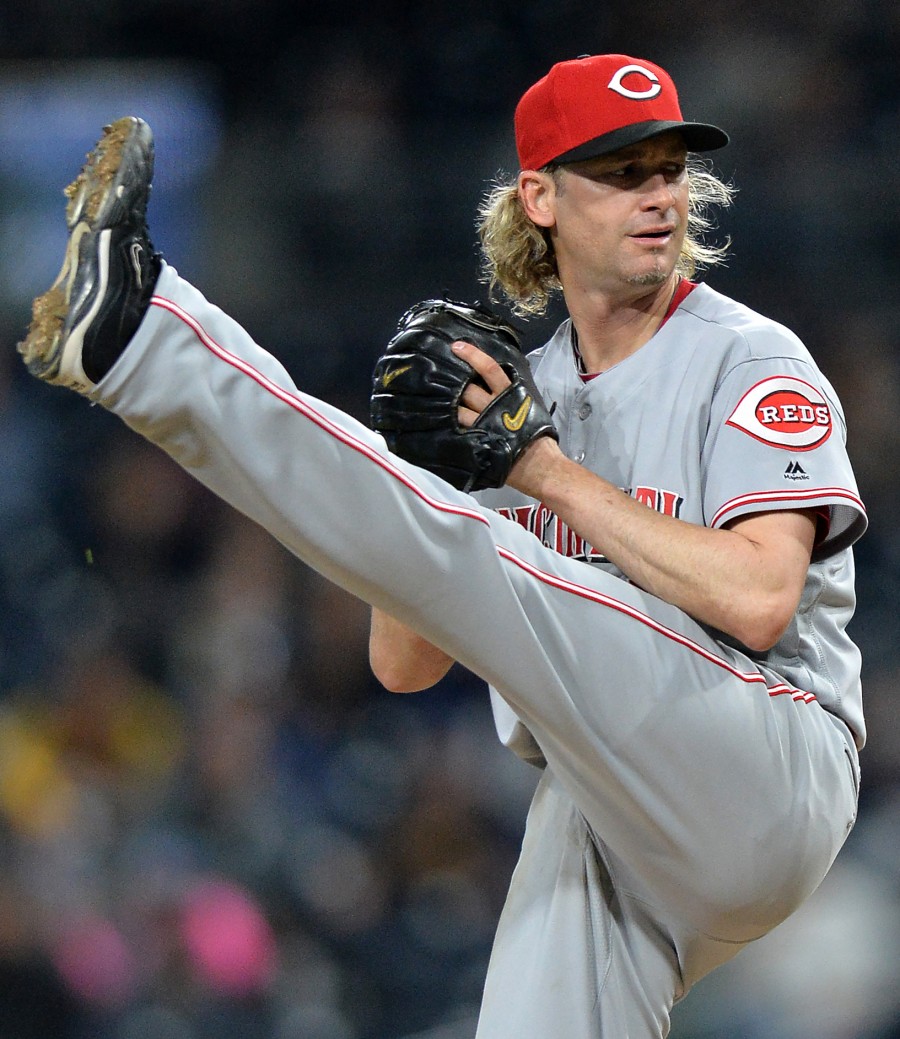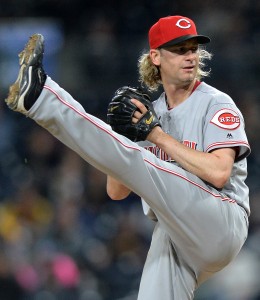 "It feels now like my senior year in high school and I'm ready to get out," Arroyo said. "I'm honestly ready to go."
Injuries derailed Arroyo's career in recent seasons and prevented him from taking the mound after June 18 this year, making his choice to walk away from the game unsurprising.
Arroyo underwent Tommy John surgery as a member of the Diamondbacks in 2014, causing him to miss all of 2015, and was unable to earn a spot with the Nationals entering the 2016 season thanks in part to a torn rotator cuff. He returned to the Reds, with whom he pitched from 2006-13, on a minor league deal last offseason. While Arroyo improbably earned a spot in the Reds' rotation in the spring, he dealt with shoulder problems that limited him to 71 innings of 7.35 ERA ball in his final season.
Despite his health issues over the past few years, Arroyo enjoyed an eminently successful career as a reliable innings eater. He entered the pro ranks as a third-round pick of the Pirates in 1995 and ultimately broke out with the Red Sox, who claimed him off waivers from Pittsburgh in 2003. With his memorable leg kick, Arroyo emerged as a quality starter in 2004 for a Boston team that came back from a 3-0 deficit in the American League Championship Series to stun the archrival Yankees and then sweep the Cardinals in the World Series to end an 86-year title drought for the Sox franchise. Arroyo spun 178 2/3 frames of 4.03 ERA pitching that regular season and figured prominently in a controversial playoff moment when the Yankees' Alex Rodriguez slapped the ball out of his glove in Game 6 of the ALCS.
Arroyo lasted another season with the Red Sox before joining the Reds in a trade for outfielder Wily Mo Pena. Then-Red Sox general manager Theo Epstein came to regret his decision to part with the popular, effective Arroyo, as Silverman writes.
"(Epstein's) told me a few times (about the mistake)," Arroyo said. "The most prominent time was '06, just before the All-Star break. He called me and said, 'Bronson, I just want to tell you you're having a fantastic year, and I can't walk down the street without somebody screaming out of the car, 'Why in the hell did you trade Arroyo?' "
Boston's loss was a major gain for Cincinnati, which was the beneficiary of eight workhorse seasons from Arroyo, who totaled no fewer than 199 innings in each campaign and was part of three playoff teams in the Queen City. In 2006, his first year with the Reds, Arroyo posted a career-high 240 2/3 frames and a personal-best 3.29 ERA en route to his sole All-Star selection. In total, he logged a 4.05 ERA over 1,690 1/3 innings in his first stint with the Reds, parlaying that success into a two-year, $23.5MM deal with the Diamondbacks.
Arroyo was technically a member of six major league organizations – both the Braves and Dodgers acquired him in trades when he was on the shelf in 2015 – but pitched for four in a career that spanned 2,435 2/3 innings. He recorded a 148-127 win-loss record and a 4.28 ERA, to go with 25.8 rWAR and 24.0 fWAR, and earned nearly $82MM in the big leagues.
MLBTR congratulates Arroyo on a terrific career and wishes him the best in retirement.
Photo courtesy of USA Today Sports Images.