NOV. 6: Holland has formally declined his option, reports MLB.com's Thomas Harding. The Rockies are expected to attempt to re-sign him to a multi-year pact, per Harding, and a $17.4MM qualifying offer is a virtual certainty. (Holland already rejected a one-year deal at $15MM by declining his option, after all.)
OCT. 12: Rockies closer Greg Holland will decline his $15MM player option and re-enter the free agent market in search of a more lucrative multi-year deal, reports FanRag's Jon Heyman.
Once the option is formally declined, the Rockies will have the opportunity to make Holland a qualifying offer of a $17.4MM. Presumably, Holland will again reject that figure, thus setting up the Rox to recoup some draft pick compensation if he ultimately signs elsewhere.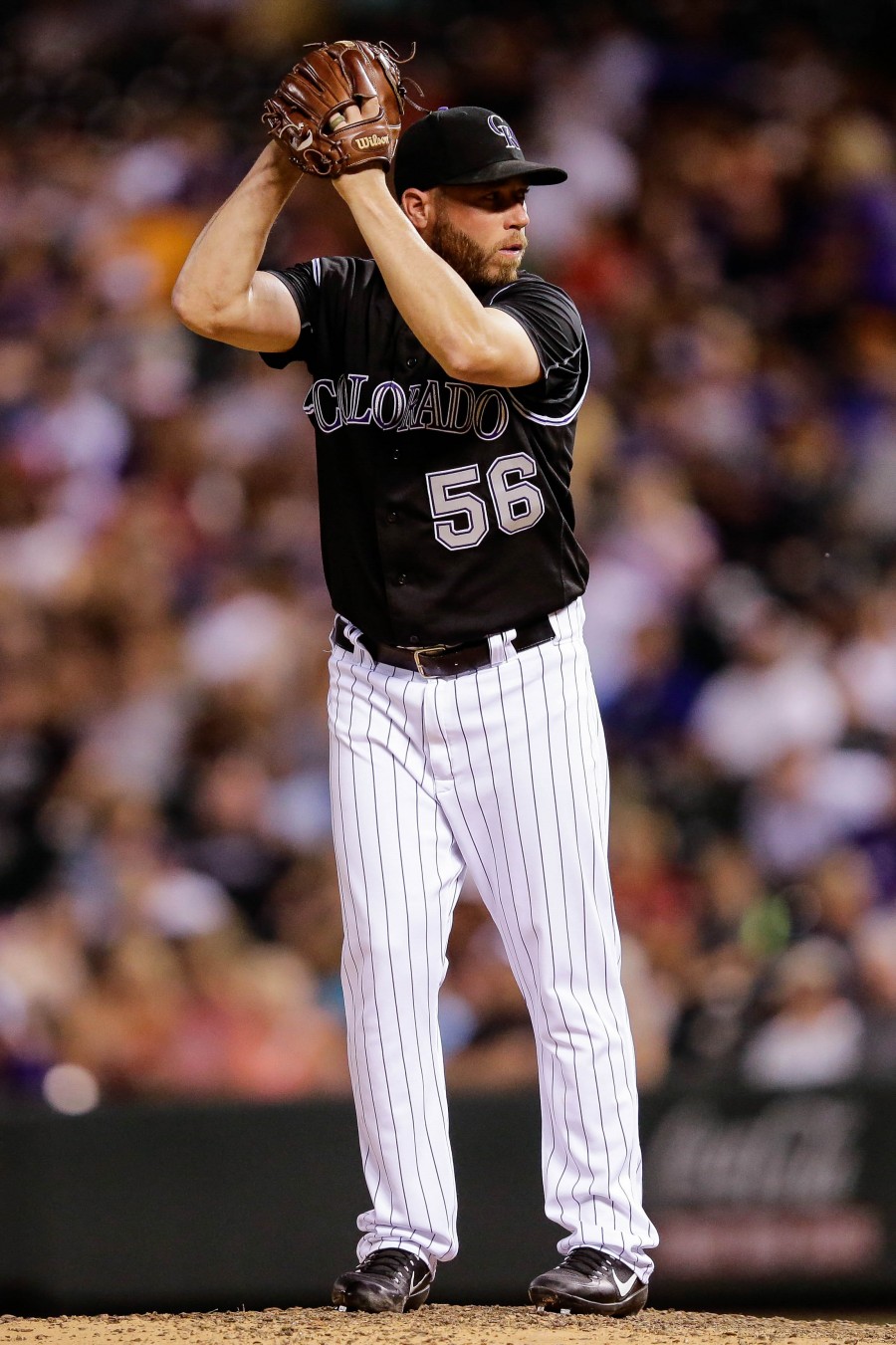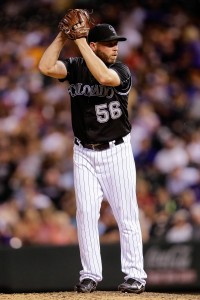 This decision from Holland was largely expected, though his shaky second half at least created a marginal sense of doubt after an opt-out looked to be a virtual lock as late into the season as the non-waiver trade deadline. Set to turn 32 this offseason, Holland posted a brilliant 1.56 ERA through 40 1/3 innings from Opening Day to Aug. 4, but he limped to the finish line with a ghastly 8.47 ERA in his final 17 regular-season innings before serving up another pair of runs in the NL Wild Card game. In his defense, he did pitch quite well in September; the damage was primarily confined to one abysmal eight-game stretch in August.
Holland was legitimately dominant for the season's first couple of months, although as Fangraphs' Dave Cameron pointed out during his August swoon, there were red flags about his performance long before his ERA eventually reflected a decline. Holland's velocity dipped partway through the season (though it did bounce back even in the midst of his ugly finish), and he began to struggle with his control as early on as June. Not only was Holland struggling with walks, but he was also unable to command his fastball within the strike zone, Cameron observed, throwing an abnormal number of middle-middle fastballs.
That said, it's perhaps not entirely surprising that Holland would fade a bit down the stretch. The 2017 season was his first effort back after missing the entire 2016 campaign while recovering from Tommy John surgery. Agent Scott Boras will undoubtedly chalk some of Holland's late dip in performance up to that fact, staking the claim that he'll hold up better now that he's had a full year to rebuild some arm strength. There's likely some truth to the argument, though it's of course nearly impossible to determine how much of Holland's late struggles are attributable to the surgery.
Even with Holland's end-of-season woes, though, his overall numbers on the year look solid. He wrapped up the 2017 season with a 3.61 ERA and an impressive 11.0 K/9 mark through 57 1/3 innings. While he averaged 4.1 BB/9, Holland averaged 1.1 HR/9 despite the league-wide uptick in homers and despite playing half his games at Coors Field. Of the seven homers he allowed, five came in that dreadful August slump.
Holland will be hitting the open market at roughly the same age that Mark Melancon did before scoring a then-record-setting four-year, $62MM contract with the Giants. Holland's late slide and relative proximity to Tommy John surgery could put that contract out of reach, but it's sure to be a talking point for Boras this offseason when negotiating with interested parties. And even if Holland comes up shy of that sum, it still stands to reason that he's all but certain to considerably out-earn the one year and $15MM he's leaving on the table to again test free agency.
[Related: Colorado Rockies depth chart and payroll outlook]
For the Rockies, Holland will be just one of multiple relievers departing for the open market. He'll be joined by two of the team's top setup men: lefty Jake McGee and righty Pat Neshek. Beyond that, the Rox also stand to lose right-handed starter Tyler Chatwood to free agency, leaving GM Jeff Bridich no shortage of work to do when it comes to rounding out his team's pitching staff.
Photo courtesy of USA Today Sports Images.