The Mariners have officially struck a deal with the Marlins to acquire second baseman Dee Gordon. Seattle will also pick up $1MM in international spending capacity. Righty Nick Neidert is going back to Miami along with fellow prospects Christopher Torres and Robert Dugger.
It's a rather stunning move that was not at all anticipated for a Seattle organization that has highly-paid star Robinson Cano at Gordon's accustomed position of second base. But the M's have a plan, it seems: Gordon will move to center field, according to Jim Bowden of MLB Network Radio (Twitter link) and as Mariners GM Jerry Dipoto confirms (via Divish, on Twitter).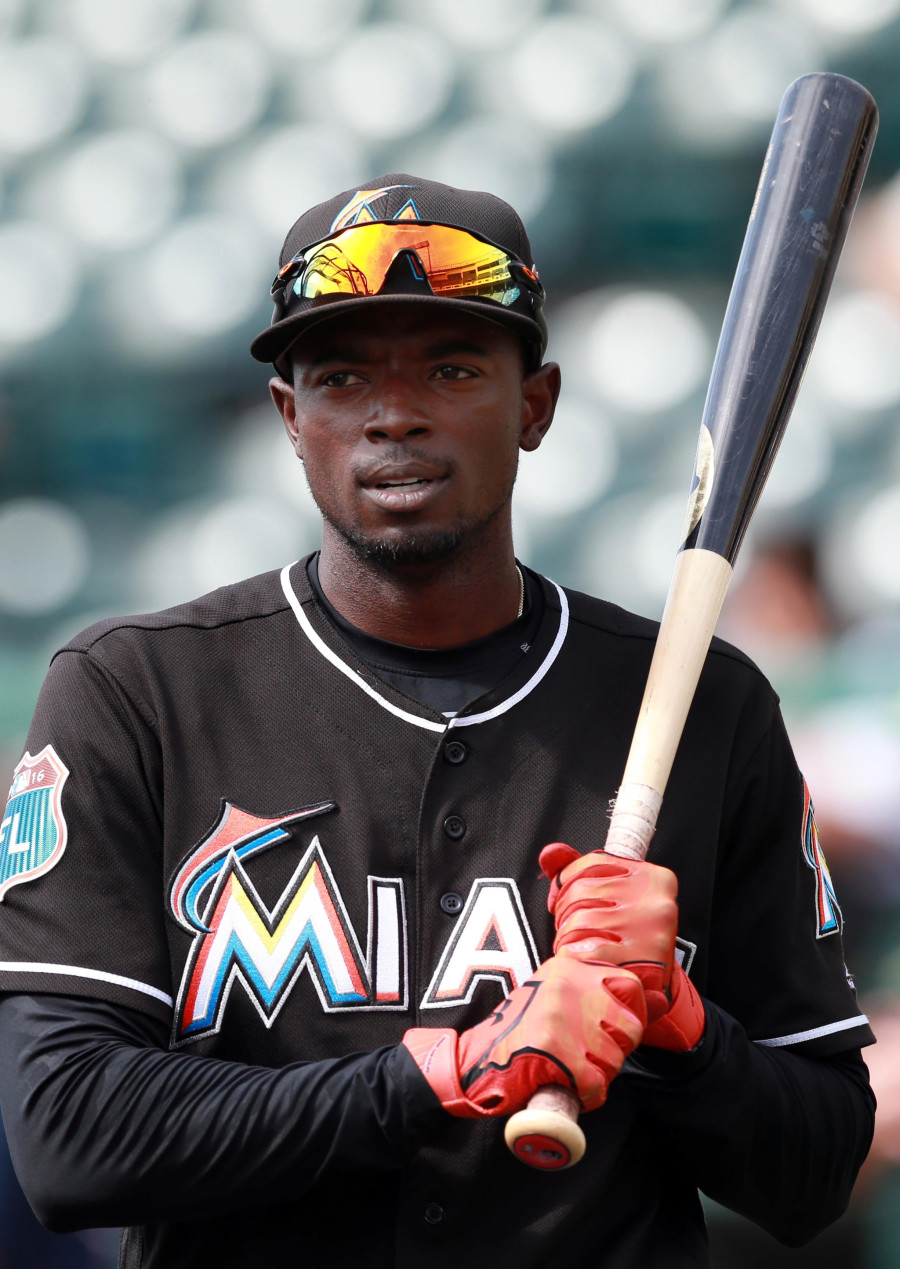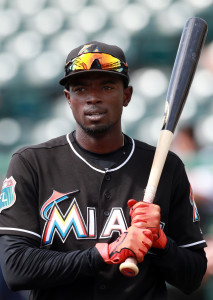 The Marlins have been working hard to pare salary this winter, and that meant finding a taker for the 29-year-old Gordon's contract. He's promised another $38MM through the 2020 season, including a buyout on a $14MM option for 2021, all of which will be assumed by the Mariners. Other players are sure to follow Gordon out of Miami.
As for the Mariners, adding Gordon will account for the loss of Jarrod Dyson to free agency. Gordon certainly has the speed for the outfield, though it remains to be seen how his glove will translate after a ten professional seasons spent exclusively in the middle infield. Range surely won't be a problem, as Gordon has led the National League in stolen bases in three of the past four seasons.
Wheels, of course, are also Gordon's calling card on offense, where he's among the game's most valuable baserunners. So long as he can maintain something like his 2017 slash line — .308/.341/.375 — Gordon ought to be a solid enough performer with the bat to be a net positive in terms of creating runs. That's shy of the .333/.359/.418 output Gordon posted in his breakout 2015 season, but approximately league-average hitting with a bit more upside is plenty given Gordon's other attributes.
[RELATED: Updated Mariners & Marlins Depth Charts]
Gordon has been a quality regular for three of the past four years. But that other season — an unfortunate 2016 campaign — is cause for some concern. Gordon's tepid offensive work (.268/.305/.335 in 346 plate appearances) is worth noting, but his 80-game PED suspension is yet more troubling. It's at least promising that he was able to bounce back on the field in the ensuing year.
Perhaps unsurprisingly, the M's are gaining an additional $1MM in international bonus capacity. That, no doubt, will go to the team's efforts to land Japanese star Shohei Ohtani. Seattle now has just over $3.5MM in pool space — and just slightly more than any other Ohtani pursuer.
For the Marlins, clearing the salary was the top priority. But they won't come away empty handed. A second-round pick in 2015, Neidert dominated in 19 High-A starts last year, posting a 2.76 ERA with 9.4 K/9 and 1.5 BB/9 over 104 1/3 innings. But he fell flat upon a promotion to Double-A, surrendering 17 earned runs on 33 hits and recording just 13 strikeouts against five walks in his 23 1/3 innings there. And Ryan Divish of the Seattle Times tweets that scouts have not been all that high on Neidert's future prospects in the majors.
Neidert rated among the best prospects in a generally lightly regarded Seattle farm, while Torres also cracks the top ten on MLB.com's most recent list. He's a speedy, young, switch-hitting shortstop who has quite a lot of development but also real promise. The 22-year-old Duggar, meanwhile, is a recent collegiate product who carried a 2.00 ERA in 72 Class A frames split between the rotation and the pen in 2017. Though his results weren't as impressive after a mid-season promotion, he managed 9.3 K/9 against 3.2 BB/9 along with a 3.94 ERA  in his 45 2/3 frames at High-A.
Ken Rosenthal of The Athletic reported the deal (Twitter link). Jim Bowden of MLB Network Radio tweeted Neidert's inclusion, while Jon Heyman of Fan Rag tweeted the other prospects. Tim Healey of the Sun Sentinel reported that the Mariners would assume Gordon's full contract, while Mark Feinsand of MLB.com tweeted the inclusion of the bonus pool money.
Photo courtesy of USA Today Sports Images.