10:39am: Gordon tested positive for the pair of substances in Spring Training, a league source tells ESPN's Jayson Stark.
12:20am: In a stunning development, Marlins second baseman Dee Gordon has been hit with an eighty-game suspension for PEDs, according to a league announcement. He tested positive for the banned substances exogenous testosterone and clostebol.
Needless to say, the news represents a sudden turnaround for a player who had risen to become one of the game's more celebrated personalities. Gordon, the 28-year-old son of longtime major leaguer Tom Gordon and brother of Twins' prospect Nick Gordon, inked a five-year, $50MM extension with the Marlins over the winter after an excellent 2015 season.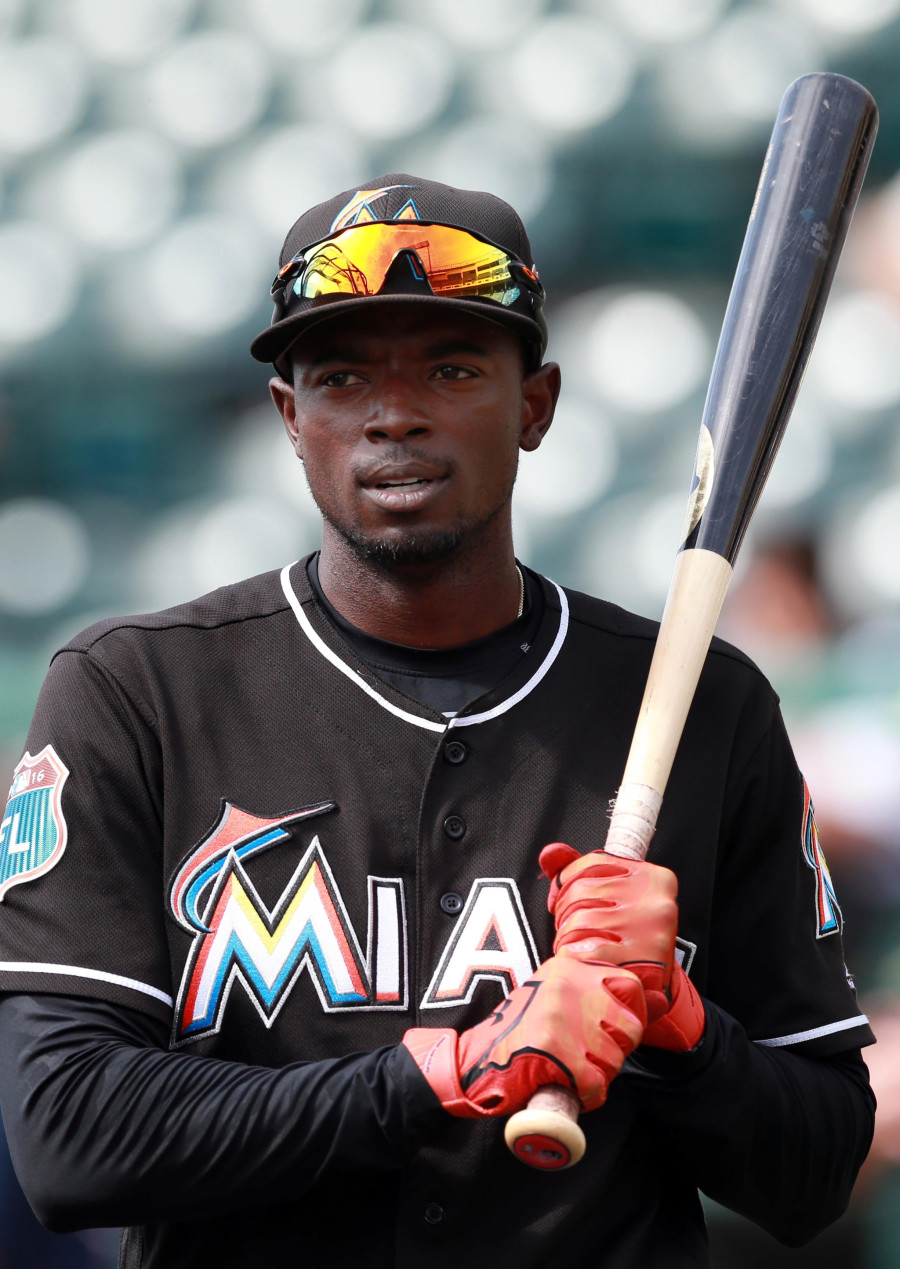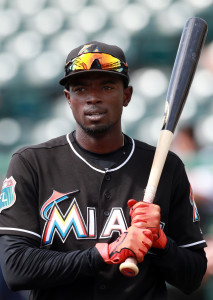 Gordon will sacrifice about half of his $3MM salary for the present season under that contract. He'll also obviously miss out on a chance to defend his National League batting and stolen base titles from a year ago. And if Miami manages to right the ship — an even taller order now with Gordon out — he won't be eligible for postseason play.
It seems likely that the Fish will turn to Derek Dietrich to occupy at least a good portion of the time at the keystone. He has plenty of experience there, though he's not much of a fielder. The left-handed-swinging 26-year-old is a promising hitter, though. Alternatively, the club could utilize Martin Prado at second while deploying Dietrich and/or Chris Johnson at third base.
Regardless, the overall mix is substantially weakened. Gordon was off to a slow start this year, but he doesn't need to keep up quite his 2015 pace to be of value. He had already enjoyed a breakout in the season prior before being dealt by the Dodgers, but Gordon stepped up even further in his first year in Miami with a .333/.359/.418 slash, 58 stolen bases, and highly-regarded glovework.
To be sure, Gordon is not the lumbering slugger who is traditionally associated with performance enhancing drugs. But this represents the latest reminder that such substances aren't reserved for bulking up; they can also improve athletic performance in other ways and, especially, aid in injury recovery.
Quite unlike the situation facing the Blue Jays with regard to Chris Colabello, who was also just suspended, the Marlins are committed to Gordon via the aforementioned contract. Miami will simply need to hope that he's able to repair his image and maintain his performance on the field upon his return.
That's the message given by club president David Samson, who said the organization was disappointed but would welcome Gordon back when his suspension ends. (Video via the Miami Herald.) The Marlins did not learn about the suspension until today, per Samson. Miami has obviously have placed high expectations on Gordon to "do whatever is necessary to make it up to our fans, to his teammates, and to this organization."
Gordon apparently decided to drop his appeal at this time, making the suspension effective after tonight's game, Tim Brown of Yahoo Sports tweets. (Notably, Gordon just finished helping the club to a four-game sweep of his former team.) It's still not clear precisely when the positive test occurred, though it's certainly possible that — as with Colabello — it took place at some point during Spring Training.
Photo courtesy of USA Today Sports Images.