MONDAY: Heyman has the full breakdown on Twitter. Hand will receive a $1.75MM signing bonus along with salaries of $3.5MM, $6.5MM, and $7MM in the three guaranteed years of the contract.
SUNDAY: The Padres have officially announced the deal.
SATURDAY, 7:15pm: Hand passed his physical, making the deal official, per Heyman. The club option is worth $10MM and comes with a $1MM buyout, Heyman adds (Twitter link).
9:54am: The Padres have agreed to terms on an extension with left-handed reliever Brad Hand, according to Ken Rosenthal of The Athletic. It's a three-year deal that also comes with a club option. Hand, who is represented by Matt Colleran, will be guaranteed $19.75MM, Jon Heyman of Fan Rag tweets. The deal is still pending a physical.
At the end of the day yesterday, we noted that Hand's arbitration case was still unresolved, and obviously we now understand why arbitration filing figures had not been reported. Jon Heyman of FanRag Sports notes in his own tweet that both sides had filed at $3.6MM, indicating that extension talks had almost certainly progressed to a point where both sides were quite confident that a deal would get done.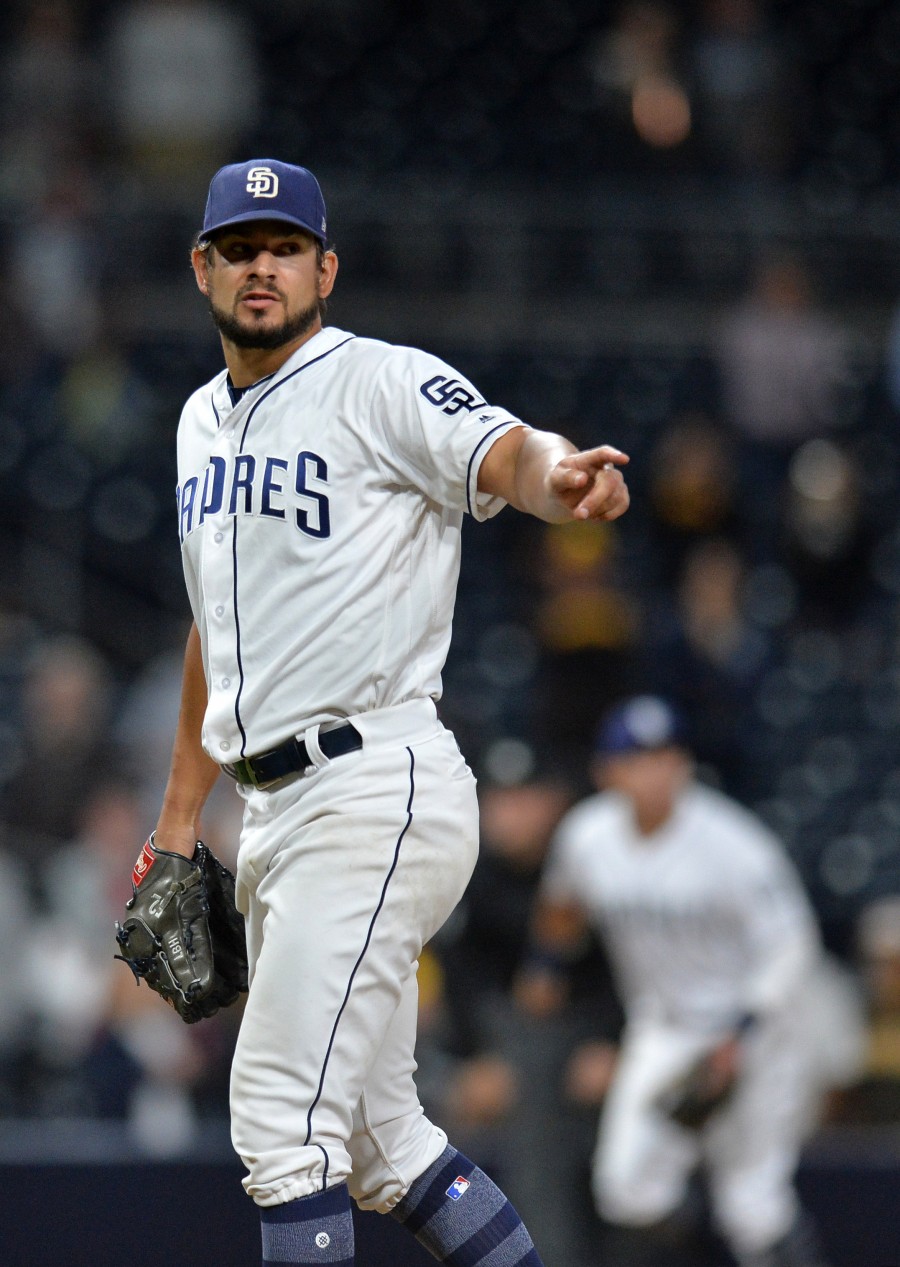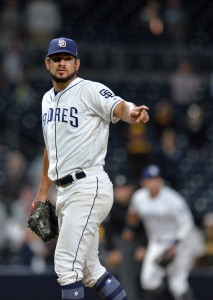 The pact, of course, means that the Padres will not need to worry about the arbitration process with their elite reliever again, as the deal is set to cover his final two arb years while giving the club at least one additional year of team control. The team option will allow the Padres up to four years of team control over the southpaw. As Rosenthal adds, that means he'll be able to enter free agency prior to his age-32 season — though clearly this deal entailed a significant sacrifice of open-market earning upside in exchange for a life-changing guarantee.
Hand has long been considered a valuable candidate, and his new contract seemingly makes it less likely that he'll be traded this offseason (though his trade value may have actually increased due to the added team control). A while back, MLBTR profiled his potential trade value, noting that he could warrant a return similar to that which the Yankees received from the Indians for Andrew Miller. Instead, the Padres have found a way to keep him in the fold a bit longer… perhaps even into their next window of contention.
The extension is another indication that a rebuilding Padres club could perhaps be gearing up for a return to contention. Earlier this winter, reports surfaced that the club had already made a seven-year contract offer to Eric Hosmer in the nine-figure range. 
Contention window implications aside, keeping Hand in the fold for an extra season or two will help detract from the workload of a fairly young Padres rotation. Last season, their starters averaged 5 1/3 innings per start during the 2017 season, while Hand ranked 6th in the majors with 79 1/3 innings out of the bullpen. Many things could change over the course of the next two seasons, but retaining Hand amidst a bullpen full of question marks will have at least a small benefit to the pitching staff.
The Marlins selected Hand in the second round of the 2008 draft. He came up through their system as a starter, but never gained much traction. Through the end of the 2015 season, he owned a career 4.71 ERA across 288 2/3 innings split between Miami's rotation and bullpen. His 5.9 K/9 and 3.7 BB/9 were also indicative of a below-average pitcher.
After the Padres claimed him off waivers in early April of the following season, they employed him as a reliever full-time and watched him rise to elite status. Over the course of his career in San Diego, Hand has tossed 168 2/3 sterling innings to the tune of a 2.56 ERA with 11.49 K/9 against just 2.99 BB/9. His 6.14 WPA during that time ranks fourth among qualifying relievers in baseball. After the Padres traded Brandon Maurer to the Royals prior to the 2017 trade deadline, the team began to deploy Hand as its closer; he rewarded them by collecting 19 saves across the remaining 2+ months of the season (in addition to the two he'd earned already that year). If he can continue to perform at a similar level, the Padres stand to earn fantastic value from the added year(s) they'll gain from Hand as a result of this extension.
Photo courtesy of USA Today Sports Images.