3:32pm: A "physical issue" led the Rangers to abandon the Oh signing, according to MLB.com's T.R. Sullivan.  The Rangers became concerned after looking at the MRI results on Oh's arm, Evan Grant of the Dallas Morning News writes.
Feb. 17, 1:41pm: The Rangers have moved on from Oh, Wilson was among those to report (on Twitter).
Feb. 15: Rangers GM Jon Daniels told reporters today that there's nothing imminent with Oh (Twitter link via Jeff Wilson of the Fort Worth Star-Telegram). Evan Grant of the Dallas Morning News tweets that it's not clear yet if there was some sort of hangup with the contract.
It's worth noting that the Giants reportedly made an offer to Oh as well before his reported agreement with Texas, so if talks between Oh and the Rangers have broken down, it's possible that San Francisco could jump back into the mix.
Feb. 6: The Rangers have struck a deal with free agent reliever Seung-hwan Oh, according to Ken Rosenthal of The Athletic (via Twitter). If Oh passes his physical, he'll stand to receive a $2.75MM guarantee, per Devan Fink of Beyond the Box Score (via Twitter). The deal also includes a $4.5MM option ($250K buyout) and $1MM in available incentives for the Rosenhaus Sports Representation client.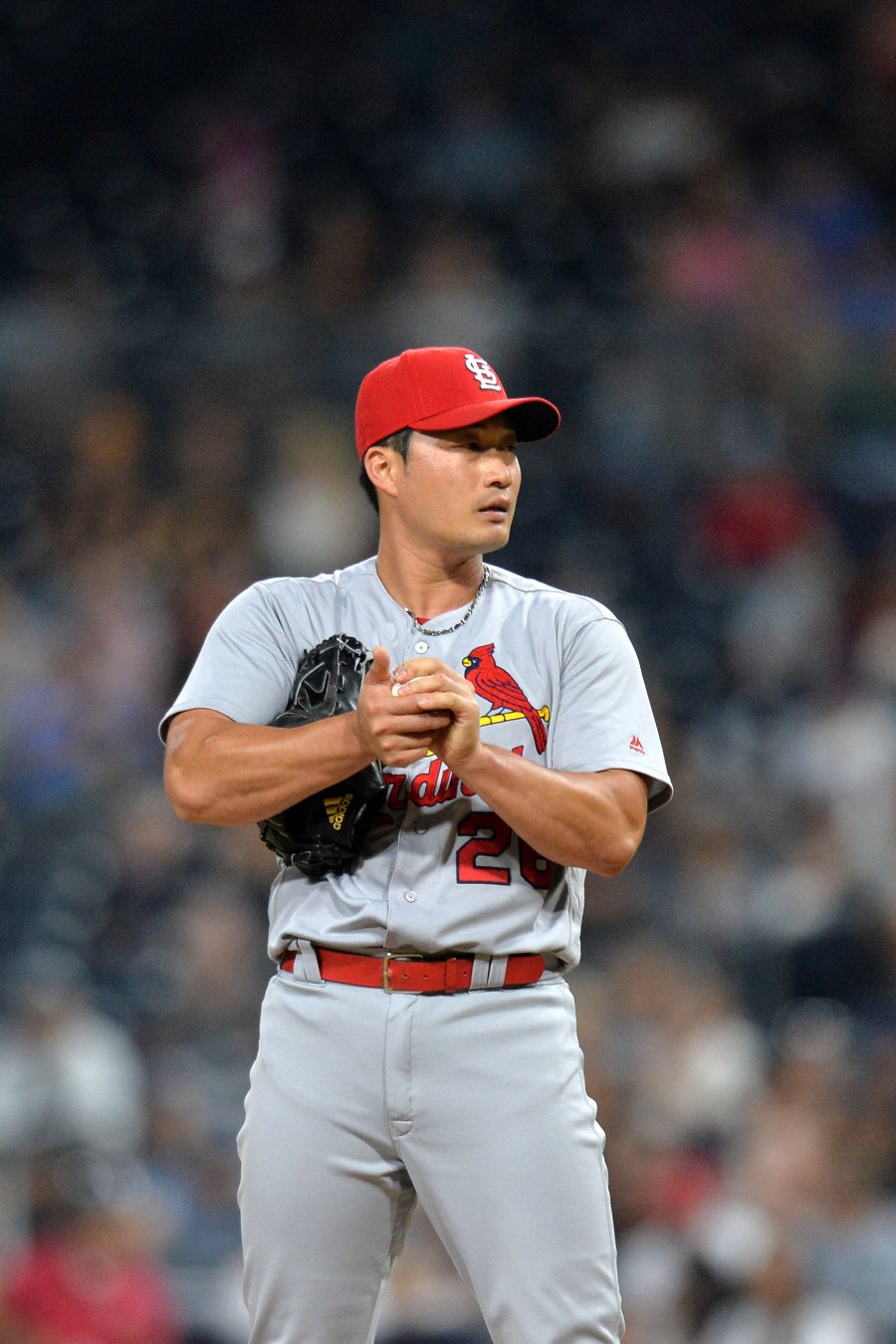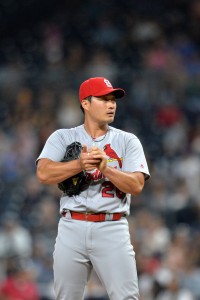 This makes for an interesting match given the open questions at the back of the Texas pen. Oh, a veteran Korean hurler, took over the closer's role for the Cardinals during his debut MLB season of 2016. He opened the ensuing campaign with the same job after spinning 79 2/3 frames of 1.92 ERA ball, with 11.6 K/9 and 2.0 BB/9, but was not able to repeat his dominance.
In 2017, Oh wound up posting a 4.10 ERA in 59 1/3 innings. The fall-off was not only evident in the results; Oh's peripherals suffered across the board. In particular, his swinging strike rate dropped from an outstanding 18.0% to a still-strong 12.9%, taking his strikeout rate down to 8.2 K/9. His home run rate nearly tripled to 1.52 per nine; his groundball rate plummeted to 28.7%; and he surrendered a batting average on balls in play (.319) nearly fifty points north of his 2016 level.
That said, there are some reasons to believe that Oh may have suffered some poor fortune. That BABIP jump came even as he induced more soft contact (15.3% in 2016 vs. 22.4% in 2017) at the expense of hard contact (34.2% vs. 28.1%). Statcast figures reflect that evident discord, with Oh's .298 xwOBA coming in well shy of the .338 wOBA he actually surrendered. Interestingly, while hitters obviously had less trouble making contact, Oh got batters to chase outside the zone just as often in each of his two MLB seasons and his Brooks Baseball charts mostly show consistent movement on his pitches.
It's tough to say what to expect. Regardless, given Oh's background, it's certainly fair to wonder whether the 35-year-old is slated to close for the Rangers. The team still employs several pitchers who have featured prominently in the late-inning mix in recent seasons, including righties Matt Bush and Keone Kela as well as lefties Alex Claudio and Jake Diekman. But Oh has fairly earned his memorable nickname, Final Boss, by closing down 396 total contests over his 13 seasons of action in the KBO, NPB, and MLB. He'll likely at least have a shot at earning the closer's nod in camp.
For the Rangers, this is the latest of many additions to the team's pitching staff. As MLBTR's 2017-18 Free Agent Tracker shows, the organization has steadily picked up arms throughout the winter. In addition to a variety of free agents, the club dealt for lefty Matt Moore. The Rangers' updated depth chart lists six hurlers acquired this winter who currently project to make the Opening Day roster, with others (especially Bartolo Colon) potentially challenging for jobs in camp.
Photo courtesy of USA Today Sports Images.