10:25am: The Rays and Cardinals have announced the trade. Mark Feinsand of MLB.com tweets that the Cardinals are sending $500K of international money to the Rays in the deal. St. Louis is barred from spending more than $300K on any single international signing anyhow, and they've already been using their international funds as currency in trades over the past few days.
9:51am: The Rays have struck a deal to acquire Tommy Pham from the Cardinals, reports Jeff Passan of Yahoo Sports (via Twitter). It's not clear what other elements are in play, though Passan adds that Chris Archer is not involved in the trade. Marc Topkin of the Tampa Bay Times tweets that the Rays will send outfielder Justin Williams, left-hander Genesis Cabrera and right-hander Roel Ramirez to the Cardinals in exchange for Pham and international bonus allotments.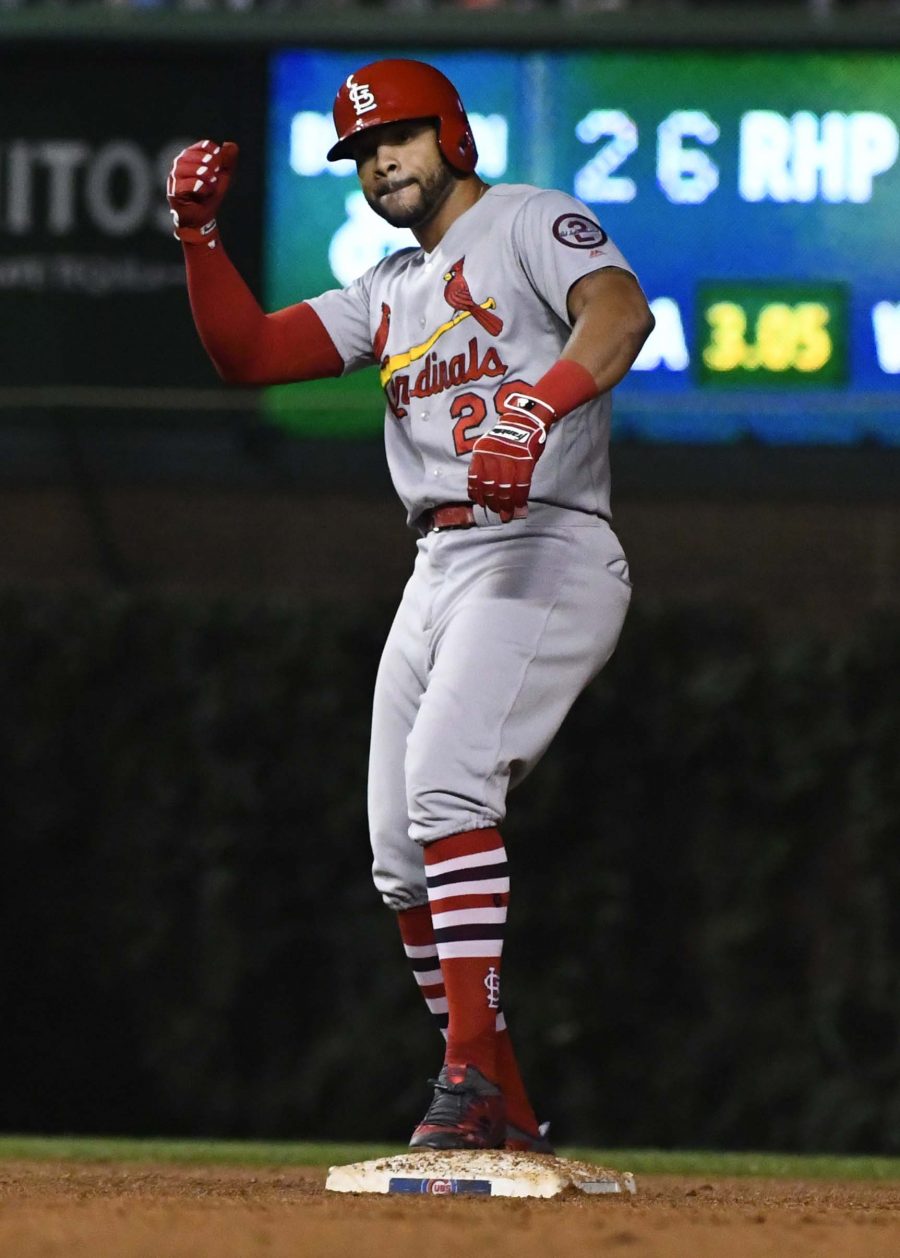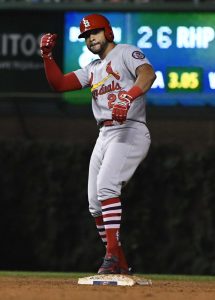 While some may raise an eyebrow at the notion of the Rays adding pieces when they're firmly out of both the AL East race and the AL Wild Card picture, Pham is controlled for another three seasons beyond the current campaign. Pham will be arbitration-eligible for the first time this offseason and is not eligible for free agency until after the 2021 season, making him an affordable long-term piece to help the Rays as they hope to move back into a contention with a young core built around Blake Snell, Jake Bauers, Willy Adames and others.
For the Cardinals, the trade serves as the latest in a roster shakeup that is approaching cataclysmic proportions. The Cards have designated Greg Holland and Tyler Lyons for assignment, traded Sam Tuivailala to the Mariners and are reportedly open to offers on Bud Norris and Jose Martinez. The Cardinals also sent minor league first baseman Luke Voit to the Yankees (along with international money) in order to acquire a pair of big league bullpen assets in Chasen Shreve and Giovanny Gallegos.
With Pham out of the picture in St. Louis, the Cards will create more opportunity for younger outfield options like Harrison Bader and Tyler O'Neill, though both Marcell Ozuna and Dexter Fowler remain on hand as high-priced, veteran options.
In Pham, the Rays are buying low on a player who has slumped over the past two months but looked to have broken out as one of the National League's better all-around players in 2017 and in the early stages of the 2018 campaign. From the start of his season in 2017 to the end of May this year, Pham posted a sensational .296/.399/.506 with 32 homers and 33 steals through 734 plate appearances. He's capable of playing all three outfield spots, though with Kevin Kiermaier serving as one of the game's premier defenders in center, Pham's home will likely be in an outfield corner. Of course, Kiermaier has also proven to be injury prone, and Pham provides some insurance in center during future seasons.
It's worth noting that over the past two months, Pham's output at the plate has plummeted. He's posted just a .227/.292/.330 slash through his past 192 plate appearances, though his walk and strikeout rates have remained fairly constant in that time. Pham's average on balls in play during that stretch is .278, though, and while that isn't all that far below the league average, it's considerably south of his career .339 mark. With a lifetime 40.6 percent hard-hit rate and a 22.1 percent line-drive rate, Pham has proven himself to be a hitter capable of sustaining a BABIP better than the league mean, so there's some reason for the Rays to hope for a turnaround.
In return for Pham, the Cardinals will acquire a package of three prospects that, frankly, would've appeared underwhelming when Pham's value was at its peak. It's possible, of course, that St. Louis views Pham as an asset that is unlikely to rebound or is particularly high on one or more of the pieces coming over from Tampa Bay, but the package is lacking in the way of top-tier prospects.
Williams, 22, ranked as the Rays' No. 14 prospect as of last week's update from Jim Callis and Jonathan Mayo of MLB.com. He's posted a .258/.313/.376 batting line in 386 plate appearances in his first exposure to Triple-A pitching this season, though he notched a more encouraging .301/.364/.489 slash in Double-A last season. MLB.com's report praises his athleticism and gives him the potential for 20-plus homer pop, noting that his offensive abilities are still a bit raw but he could become a well-rounded player in an outfield corner.
Cabrera, 21, has a 4.12 ERA with with 9.8 K/9, 4.5 BB/9 and a 34.4 percent ground-ball rate in 113 2/3 innings at the Double-A level this season. He's been playing against much more experienced competition and, in fact, is in his second run through Double-A after reaching the level as a 20-year-old last year. Callis and Mayo ranked him 25th in Tampa Bay's system, noting that he has a projectable enough frame to potentially be a starter down the line but a strong enough fastball/slider combo to be a bullpen piece if that doesn't pan out.
Ramirez, 23, is enjoying a solid season in the Double-A 'pen, having worked to a 3.32 ERA with 10.2 K/9, 3.8 BB/9, 0.89 HR/9 and a 35.6 percent grounder rate in 40 2/3 innings of work. He's closer to the Majors than Cabrera, it seems, given his more advanced age, status as a reliever and greater success at that level. He could conceivably emerge as a 'pen option in St. Louis either this season or next, though was not considered to be among the Rays' top group of prospects.