1:50pm: The Dodgers have announced the trade.
1:06pm: The Dodgers are sending minor league right-hander Andrew Istler to the Nationals in return, Joel Sherman of the New York Post reports (via Twitter).
12:54pm: The Dodgers and Nationals have agreed to a trade that'll send right-hander Ryan Madson from D.C. to L.A., reports Ken Rosenthal of The Athletic (via Twitter). Madson was placed on revocable waivers earlier this week, per the Washington Post's Jorge Castillo. Ken Gurnick of MLB.com had previously reported that the Dodgers placed a claim on the veteran setup man.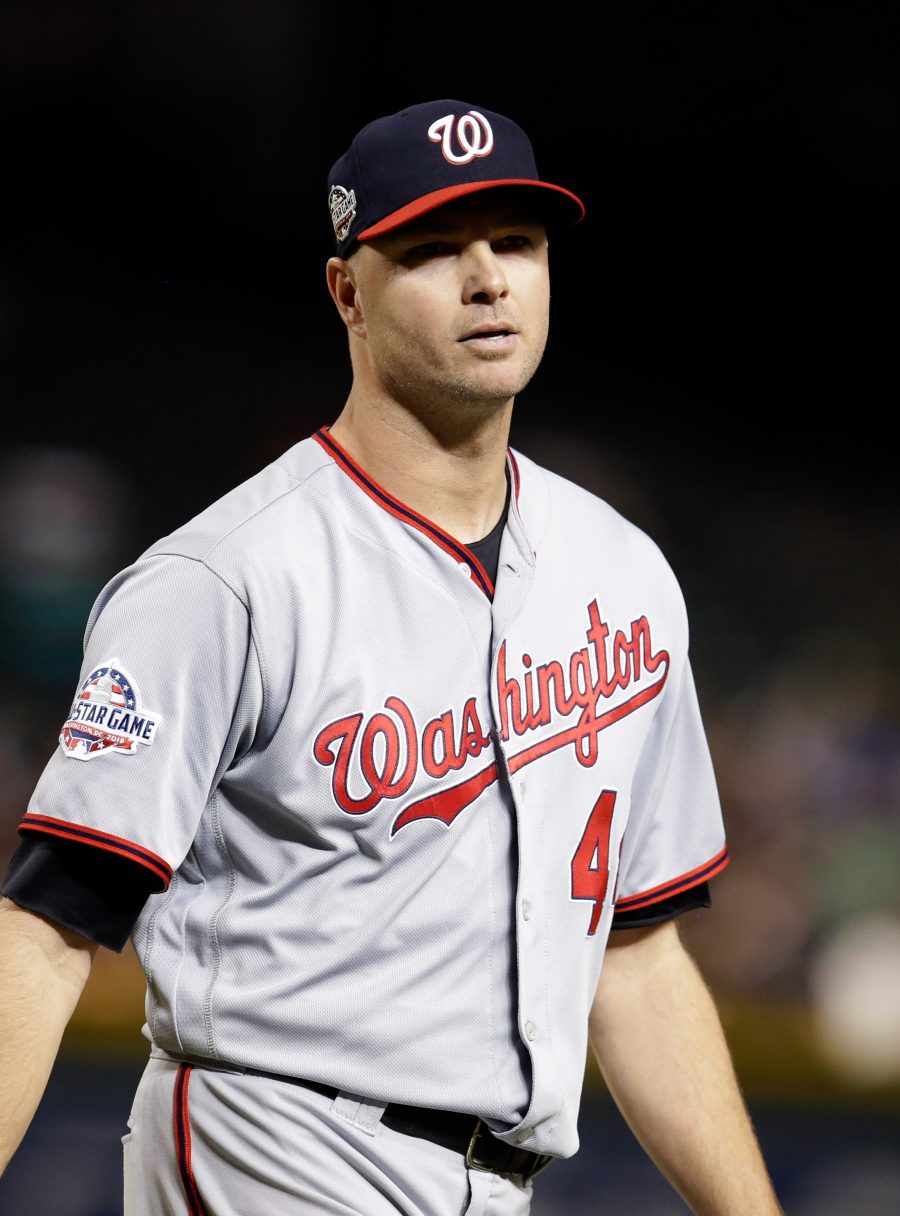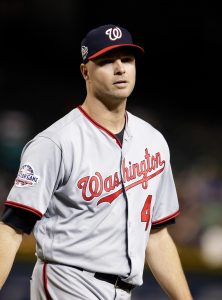 Though the Nats could have simply let Madson go to the Dodgers and shed the remainder of his $7.5MM salary, Fancred's Jon Heyman tweets the Dodgers will indeed send a prospect to Washington in return for the right-hander. USA Today's Bob Nightengale adds that the Dodgers are taking on all of the $1.24MM remaining on the 38-year-old Madson's contract. He's a free agent at season's end, so Madson will be a rental piece for the Dodgers as they strive for a postseason berth in the competitive NL West.
Madson was only recently activated from the disabled list after missing time with a nerve issue in his back. He has a strong big league track record and has generally been a reliable late-inning arm in recent seasons since returning from Tommy John surgery in 2015, but he's struggled with the Nats so far this season. Through 44 1/3 innings this year, Madson has posted an unsightly 5.28 ERA, though he's averaged a healthy 95.8 mph on his heater and is still missing bats (8.3 K/9, 12.4 percent swinging-strike rate).
The Dodgers' bullpen has been struggling to near unthinkable levels in the month of August, as manager Dave Roberts tried to use virtually every arm at his disposal in late-inning situations with star closer Kenley Jansen on the disabled list. The Dodger 'pen blew leads in seven straight games at one point, and when the team welcomed Jansen back from the DL, he too struggled to uncharacteristic levels. Jansen has allowed runs in each of his four appearances since returning from a DL stint due to an irregular heartbeat. With the bullpen reeling, Madson and this weekend's slate of September call-ups will give Roberts some additional options to mix and match as he tries to keep his club in the race.
As for Istler, he wasn't considered to be among the Dodgers' top prospects but has enjoyed a solid season across three minor league levels. A 23rd-round pick in 2015, Istler opened the 2018 season at Class-A Advanced but has steadily risen through the ranks to Triple-A. He's pitched to a combined 2.37 ERA with 8.2 K/9, 2.1 BB/9 and a roughly 43 percent ground-ball rate through 79 2/3 innings. Istler, who has allowed just two homers on the season, could conceivably give the Nats a bullpen option as soon as next season given his 2018 ascension.