The Reds are planning to non-tender center fielder Billy Hamilton, reports C. Trent Rosecrans of The Athletic (via Twitter). He'll become a free agent and will be eligible to sign with any team once the move is official.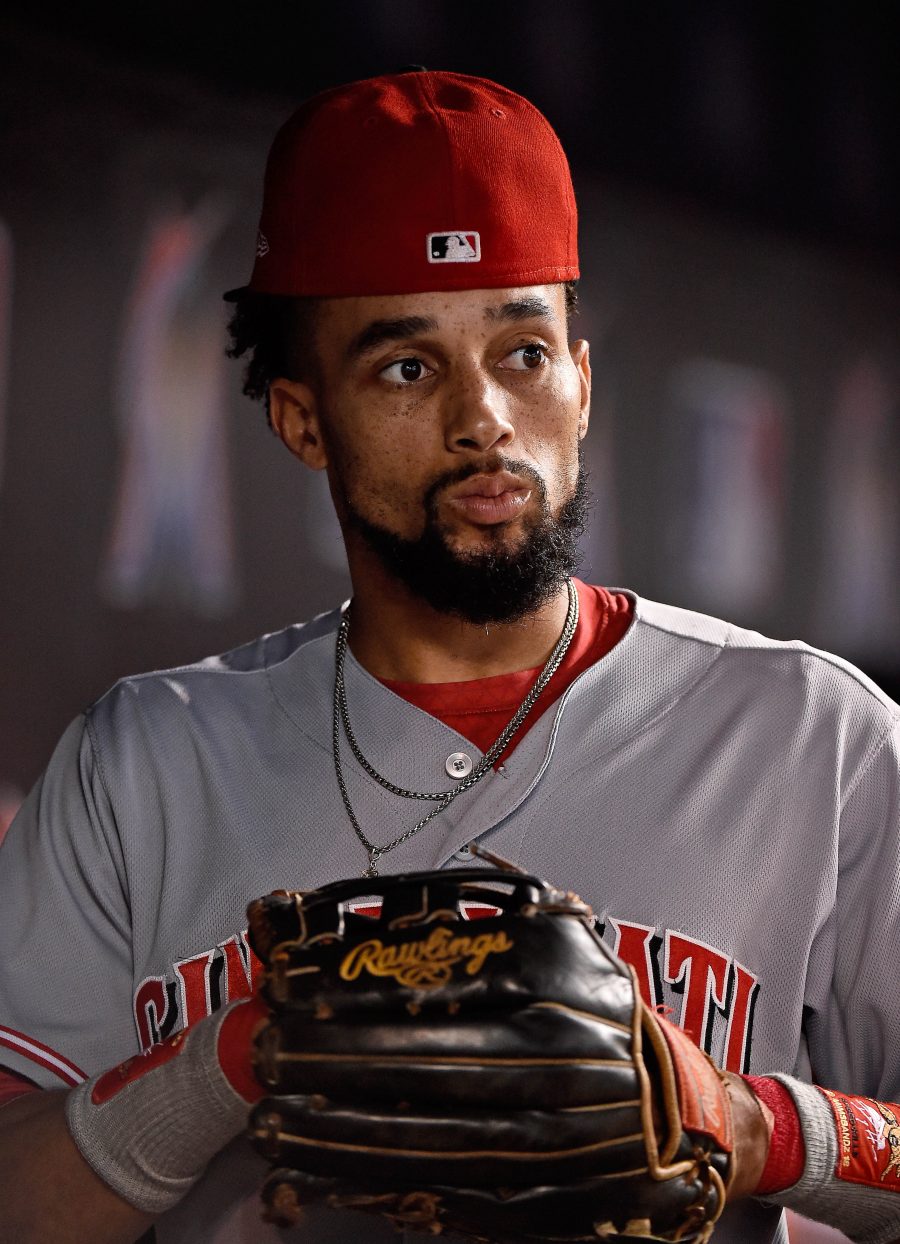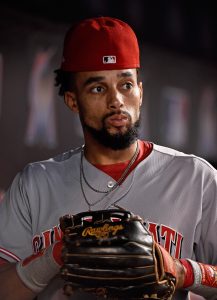 Hamilton, who turned 28 in September, was arbitration-eligible for the final time this winter and had been projected by MLBTR contributor Matt Swartz to earn $5.9MM in 2019. Instead, he'll hit the open market in search of a new organization after spending the first 10 seasons of his professional career in the Cincinnati organization.
It's a surprising bit of news for Hamilton even in spite of the defensive standout's ongoing struggles at the plate. Reds owner Bob Castellini has previously gone on record to state that he hoped Hamilton would be a Red "forever" (Twitter link via Jerry Crasnick), and the organization has rebuffed trade interest in the speedster in each of the past two offseasons.
It seems, however, that the organization simply no longer feels that the benefit of Hamilton's glove and premium baserunning skills are worth the lack of offense that has become synonymous with Hamilton's name. Though he was long touted as one of the game's premier prospects due to his 80-grade speed, Hamilton has mustered just a .244/.297/.332 batting line in five seasons since becoming a regular with Cincinnati back in 2014. That production is even more questionable when considering the fact that Hamilton plays his home games in Cincinnati's Great American Ball Park, which is one of baseball's most hitter-friendly settings; both OPS+ and wRC+ indicate that when adjusting for that hitter-friendly home park, Hamilton's offense has been a full 30 percent worse than that of a league-average hitter.
To his credit, Hamilton has stolen more than 50 bases on four different occasions and, even in a "down" year in that regard, swiped 34 bags last season. He's also delivered a whopping 51 Defensive Runs Saved in Center Field, which is largely backed up by a +45.5 Ultimate Zone Rating in his big league career. Statcast's newest outfield defensive metric, Outs Above Average, only goes back three seasons but still feels that Hamilton has recorded a staggering 52 outs more than a league-average center fielder would generate, based on catch probability data.
At 28 years of age, it seems unlikely that Hamilton will ever develop into a bona fide offensive threat, though it's certainly not out of the question that a change of scenery could bring about some improvement at the plate. He'll likely have no shortage of interested teams inquire with his representatives at Wasserman, and the sheer extent of his baserunning and defensive value makes him a likely candidate to land a big league deal elsewhere.
For the Reds, the move opens up roughly $6MM of payroll next season — a relatively small but not insignificant sum as the organization aggressively pursues rotation upgrades. Cincinnati is reportedly even intrigued by top-of-the-market options, most recently being tied to Dallas Keuchel, though it remains to be seen if they can convince a top-tier name to sign on to pitch at Great American Ball Park for a club that hasn't had a winning season since 2013. Certainly, the added payroll space can't hurt.
Of course, the Reds now also have a need in center field that may need to go outside the organization to fill. There's been talk of moving top prospect Nick Senzel to the outfield, though injuries limited the former No. 2 overall pick to 44 games in 2018 and his pro experience has come exclusively in the infield. Scott Schebler has a bit of experience in center field but has traditionally been more of a corner option, while Jesse Winker has been regarded primarily as a left fielder himself. Phil Ervin and Jose Siri represent other options, but given that the Reds hope to take a step toward being more competitive in 2019, it seems likely that they'll pursue a more established option.