4:22pm: The deal has been formally announced. Per Jeff Passan of Yahoo Sports (via Twitter), Eovaldi's guarantee will actually be an even $68MM over the four-year term.
"We're very happy to have Nathan back with us," president of baseball operations Dave Dombrowski said in a press release. "He did a tremendous job for us last season, playing a significant role in helping us win the division and the World Series. His performance in the Postseason was outstanding, both as a starting pitcher and as a reliever."
8:53am: The Red Sox have struck a deal to bring back righty Nathan Eovaldi, pending a physical, according to Ken Rosenthal of The Athletic (via Twitter). The ACES client has secured a four-year, $67.5MM contract, according to MLB.com's Mark Feinsand (via Twitter).
This was a match that MLBTR predicted in its listing of the top fifty MLB free agents. Frankly, that was one of the easier situations to predict, given Eovaldi's stirring run for the World Series champs. MLBTR guessed Eovaldi would secure a $60MM guarantee over four years, a contract level that seemed quite ambitious at the time but has grown more and more plausible over the course of the winter.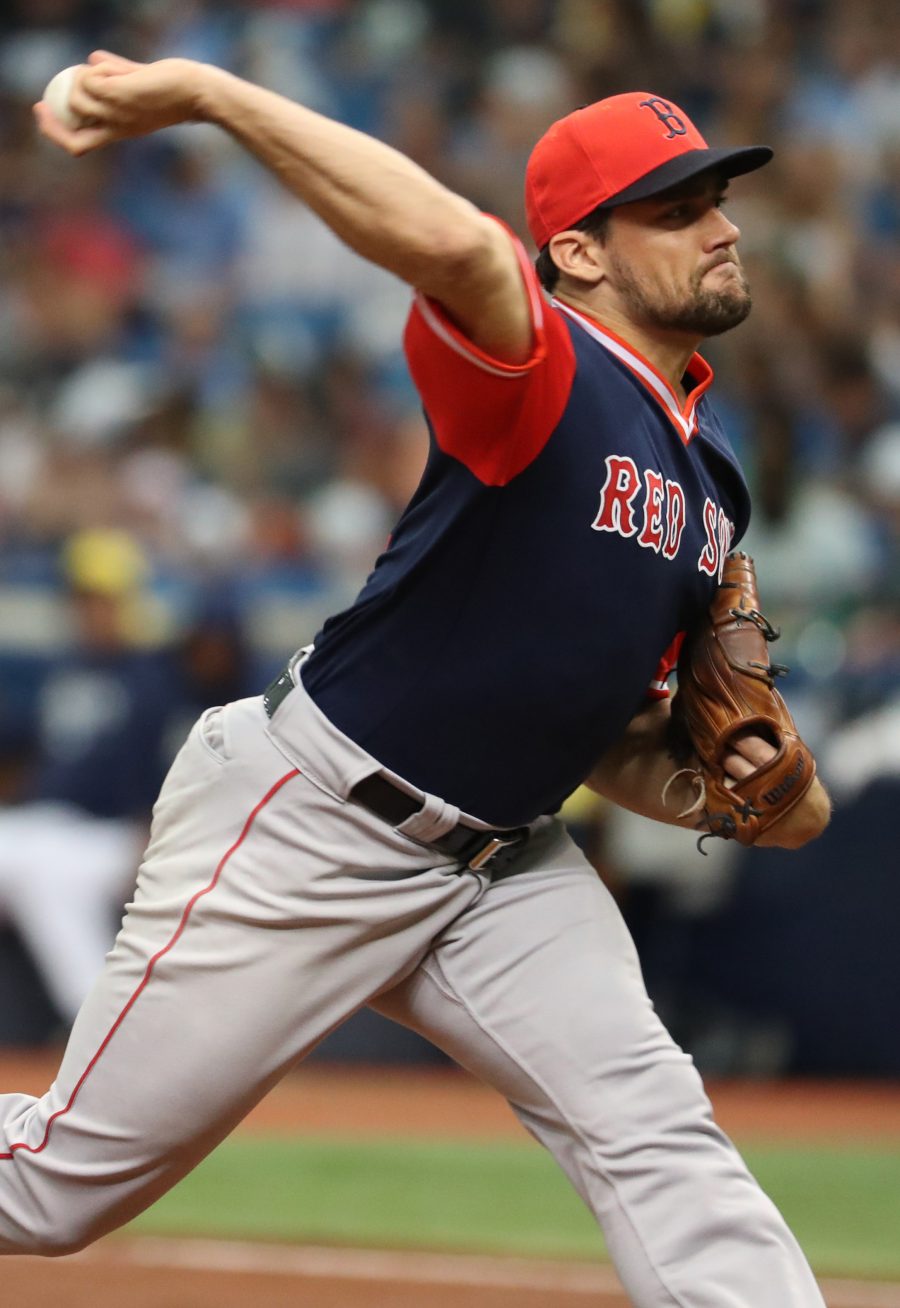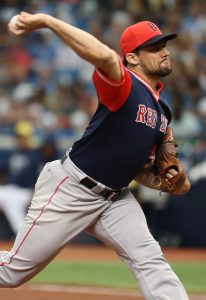 Both the upside and the uncertainty that come with Eovaldi's flamethrowing right arm are well-known. Having witnessed him up close for several months, concluding with a trial by fire on the game's biggest stage, the Boston organization was well-placed to decide whether Eovaldi is worth the risk.
That's not to say there weren't other pursuers. Ultimately, the Astros, Phillies, Yankees, Brewers, Braves, Angels, White Sox, Blue Jays, Giants and Padres all reportedly had some level of involvement. That wide variety of suitors no doubt drove the bidding to heights that would have been all but unimaginable at the start of the 2018 season.
Once Patrick Corbin went off the board, the sprint for Eovaldi was on. Red Sox president of baseball operations Dave Dombrowski, however, clearly had decided that Eovaldi was a top priority. With deep pockets and the allure of a repeat title run aiding his cause, Dombrowski was able to get his target after a final push last night.
If any team is situated to take another shot on Eovaldi, it's certainly the Sox. He has twice undergone Tommy John surgery, needed another elbow procedure at the outset of the 2018 season, and only once has made over thirty starts in a MLB campaign. Eovaldi's career ERA of 4.16, compiled over 850 total frames, speaks to his years of generally unfulfilled promise with the Dodgers, Marlins, and Yankees. Noted surgeon Dr. Christopher Ahmad provided an optimistic viewpoint on Eovaldi's outlook, and fielding-independent pitching measures generally valued the righty above his results, but there's no denying the risk that comes with this kind of background.
That said, the ceiling here is quite compelling. Eovaldi hasn't even yet turned 29 and sustained an average heater of over 97 mph last year. While he was a bit homer-prone during his time to open the season with the Rays, which hurt his outcomes even as he otherwise showed compelling stuff, the seven-year MLB vet was excellent down the stretch in 2018. He ultimately tossed 54 regular season frames of 3.33 ERA ball with 8.0 K/9 and 2.0 BB/9 for the Sox. Over the course of the full campaign, Eovaldi's swinging-strike rate surged to a career-high 10.7% while he turned in a sturdy 45.6% groundball rate that sat just under his personal mean.
No doubt that late run boosted Eovaldi's stock, but  it was his postseason showing that cemented his status as a top free agent arm. Eovaldi ended up turning in 22 1/3 frames over the team's three series. He was excellent every time he took the ball, whether as a starter, late-inning reliever, or long man. Eovaldi ended up permitting just four earned runs on 15 hits and three walks while racking up 16 strikeouts.
Photo courtesy of USA Today Sports Images.