Dec. 11: Corbin's deal includes a $2.5MM signing bonus, per Heyman, and the following yearly salaries: $12.5MM in 2019, $19MM in 2020, $24MM in 2021, $23MM in 2022, $24MM in 2023 and $35MM in 2024.
Dec. 7: The Nationals have formally announced the signing of Corbin to a six-year contract.
"As the top free agent pitcher on the market this offseason, we targeted Patrick from the onset," said general manager Mike Rizzo in a statement within the press release. "He was one of the top pitchers in the National League in 2018 and at 29 years old, we believe the best is yet to come. We are thrilled to bring him into our organization."
Dec. 6: Just $10MM of salary is deferred, per Jayson Stark of The Athletic (via Twitter). It'll be due in a period from November of 2024 through January of 2026, so ultimately it's only a small portion of the contract that won't be kicked very far down the road.
Dec. 4: The Nationals have agreed to a deal with veteran lefty Patrick Corbin, according to Chelsea Janes of the Washington Post (via Twitter). Corbin, a client of ISE Baseball, has landed a $140MM guarantee over a six-year term, Jon Heyman of Fancred tweets.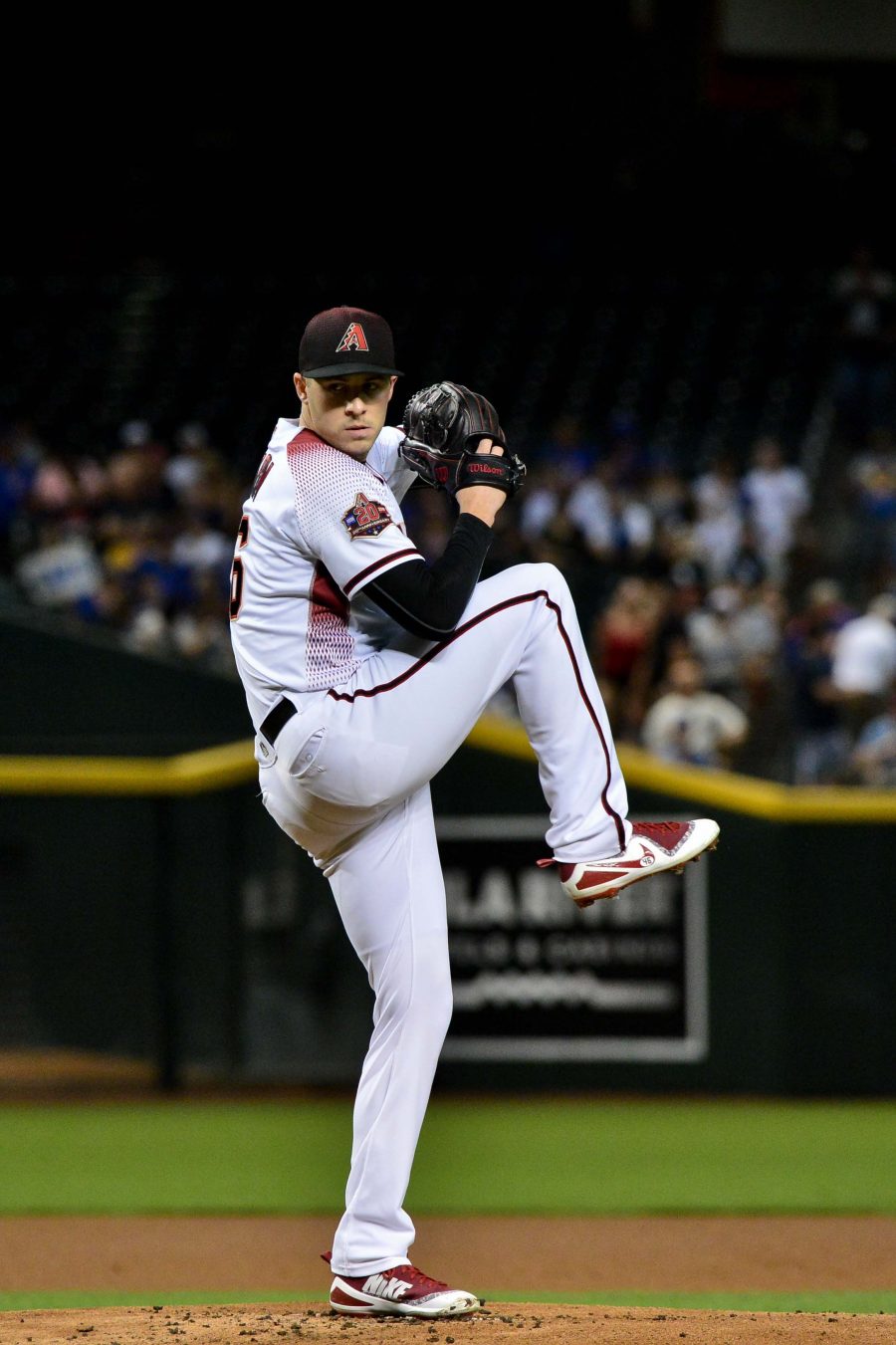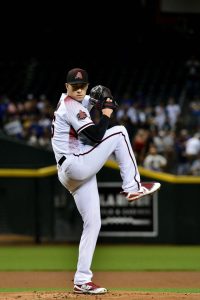 Deferrals will reduce the true, present-day value of the deal, but it's still a huge sum. Joel Sherman of the New York Post tweets that the deferrals will be relatively minor, though details aren't yet known. There will not be an opt-out opportunity in the deal, Bruce Levine of 670thescore.com tweets. That's one area in which the Nats will avoid giving further value. (As MLBTR contributor Matt Swartz has explained, those increasingly common clauses convey sometimes-significant value to players.) There's no word yet as to whether Corbin will obtain any no-trade protection.
It turns out that Corbin will not only top the $126MM guarantee achieved last winter by Yu Darvish,but will do so handily. Entering the winter, MLBTR predicted that Corbin would beat Darvish slightly, grading him as the top arm on the market. That seemed an aggressive prediction at the time, with many other outlets suggesting Corbin would earn less, but his market took off from the outset with several large-market clubs driving the bidding.
The Nats ultimately topped the Yankees (who entered as the perceived favorite) and division-rival Phillies to get a deal done. It long seemed a match with the New York club made the most sense, due not only to need and spending power but also to Corbin's well-known roots in New York. It turns out the Yanks were unwilling to move past a $100MM offer on a five-year term, per Billy Witz of the New York Times (via Twitter). The Phillies also were stuck on five years, per Heyman (Twitter link).
Corbin's decision to head to D.C. represents the first major move of this winter's free agent market. He'll join Max Scherzer and Stephen Strasburg to make up an imposing trio atop the Nats' rotation — a unit that still could be supplemented with another addition. All three will be playing on nine-figure deals, representing a remarkable overall commitment to maintaining a top-level pitching staff.
This is the most significant acquisition yet for the Nats, but hardly the first. Previously, the Nationals lined up a new catching duo (Yan Gomes and Kurt Suzuki) and added a pair of relievers (Trevor Rosenthal and Kyle Barraclough). Clearly, the organization is fully committed to a run at a return to glory in 2019 and beyond. The same can be said of much of the rest of the division, setting the stage for a fascinating remaining winter of dealmaking (to say nothing of the season to come).
Because he declined a qualifying offer from the Diamondbacks, Corbin's signing will trigger some draft pick implications. The Nats will cough up a second-round pick and a fifth-rounder as well, as they were one of two teams that paid the competitive balance tax in 2018. The D-Backs will add a sandwich round pick (after the conclusion of the first round).
It's a big price for the Nats to pay, but they obviously felt it was worth it to add a 29-year-old pitcher who took major new strides in 2018. Corbin threw exactly 200 frames for the Snakes, working to a 3.15 ERA and — more importantly — looking every bit an ace in doing so. He ended the season with 11.1 K/9, 2.2 BB/9, and a 48.5% ground-ball rate, leaving ERA estimators gawking (2.47 FIP, 2.61 xFIP, 2.91 SIERA). Notably, Corbin's eye-popping 15.6% swinging-strike rate was orders of magnitude superior to his prior personal-best (11.0% in the season prior) and ranked as the second-highest of any qualified starting pitcher in the Majors. That occurred even as his average fastball dipped below 92 mph for the first time since he established himself as a full-time MLB starter.
Beyond questions of the sustainability of Corbin's performance, many will wonder whether this contract brings too much health risk. The southpaw missed all of the 2014 campaign after undergoing Tommy John surgery, after all. Of course, the Nats have not shied away from TJ patients in the past, and Corbin has otherwise mostly been a rather durable hurler by today's standards. He topped two hundred frames in 2013 and slung 189 2/3 in the 2017 campaign. Plus, the still-youthful hurler has a deeper potential advantage for longevity: he did not push his arm on the youth baseball circuit and did not even join the baseball team in high school until he was a junior.
The addition of Corbin at such a lofty rate will leave many to wonder whether the Nationals have moved on from Bryce Harper. The addition of Corbin's $23.33MM annual salary will bring the Nationals' luxury tax ledger to a bit more than $188MM for the 2019 season — about $17.9MM south of the luxury tax line. Obviously, adding Harper to the fold would tax the Nationals well north of the $206MM luxury line, but the Nationals demonstrated last year that they were comfortable crossing that threshold.
Beyond that, Nationals general manager Mike Rizzo has suggested that the Nats payroll could support both an extension for Anthony Rendon and a new contract for Harper. While it's possible that the addition of Corbin could make it difficult to ultimately sign both Rendon and Harper long-term, Rizzo's prior comments at the very least lend credence to the notion that both Corbin and Harper could coexist on an increasingly large payroll. Furthermore, as Janes tweets, the Nats' front office knows that in order to retain Harper, ownership will need to make an "unprecedented commitment" and looks to be building up the roster while leaving a decision on Harper in the hands of the Lerner family.
Now that the dust has cleared, Corbin has ended up topping some notable recent price points. In addition to beating the Darvish deal, he'll receive more total money than Johnny Cueto ($130MM), though that contract included an early opt-out chance, as well as Jordan Zimmermann ($110MM). The contract will still fall comfortably shy of Jon Lester's somewhat front-loaded, $155MM pact with the Cubs in December of 2014.
Photo courtesy of USA Today Spots Images.