JANUARY 29: Bob Nightengale of USA Today has further details on the contract (Twitter links).
Pollock receives a $12MM signing bonus followed by salaries of $1MM, $12MM, $15MM, and $10MM. That sums up to $50MM over four years.
The 2023 player option can escalate up to $15MM if he takes 600 plate appearances in the season prior and can move all the way to $20MM based upon the 2022 MVP voting.
Pollock could alternatively opt out after the third campaign — and keep his $5MM buyout — if he reaches one thousand total plate appearances in 2020 and 2021 or if he tallies 1,450 from 2019 through 2021.
The deal also includes a $1.5MM assignment bonus, per Jon Heyman of Fancred (via Twitter).
JANUARY 26: The Dodgers added a big piece to their new-look outfield by officially signing free agent outfielder A.J. Pollock, to a four-year contract.  The Excel Sports Management client receives a $60MM guarantee.
Pollock stands to pick up an opt-out opportunity after the 2021 season if he reaches plate-appearance thresholds. If he stays past that point, the deal will pay him $50MM over its four promised campaigns. There's also a player option for a fifth season. Pollock will choose between a $10MM salary (which can also escalate further) and a $5MM buyout for the 2023 campaign.
Pollock hit .257/.316/.484 with 21 homers and 61 runs scored over 460 plate appearances with the Diamondbacks last season.  Between these numbers at the plate and a solid defensive showing (+6 Defensive Runs Saved, though a -1.6 UZR/150 for his first negative UZR/150 total in six years), it was a decent platform year for Pollock as he entered the free agent market, despite downward trends in his swinging strike and contract rates.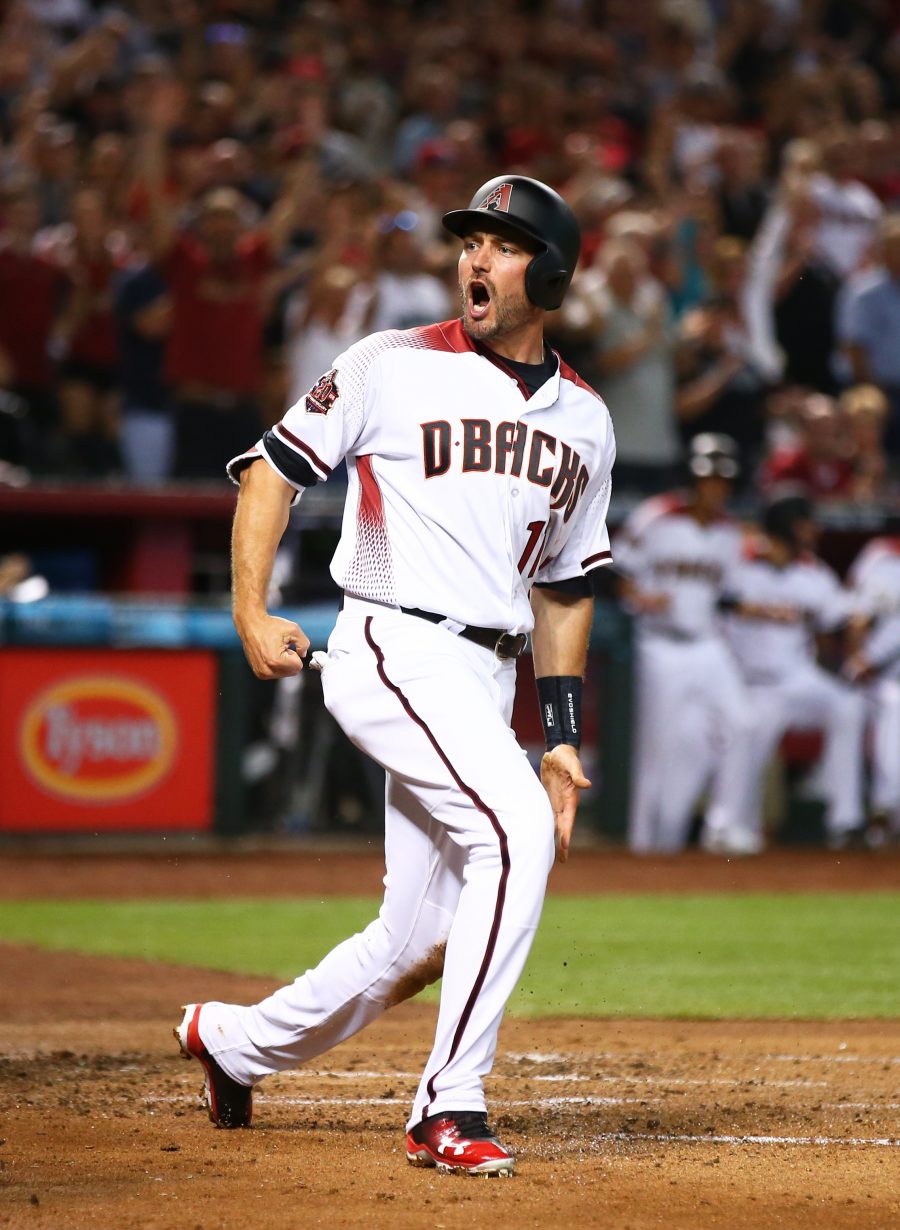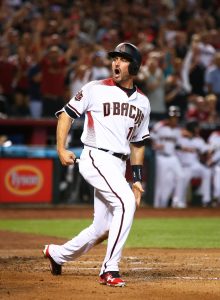 The biggest issue, however, was that Pollock had another lengthy stint on the disabled list, missing roughly six weeks due to a fractured thumb.  This makes it four out of five seasons that Pollock has missed significant time, with a laundry list of injuries (fractured thumb, broken hand, groin strain, and a fractured elbow that sidelined him for much of 2016).  It was during his one healthy season, 2015, that Pollock exhibited his high ceiling, hitting .315/.367/.498 over 673 PA, while also racking up 20 homers, 39 steals, a Gold Glove, and his lone All-Star appearance.
With this injury history in mind, perhaps it isn't surprising that Pollock wasn't able to land the $80MM contract he reportedly sought at the start of the offseason, despite a solid amount of interest from the Reds, Mets, Braves, and Astros at various points this winter.  MLB Trade Rumors projected Pollock to land a four-year, $60MM contract in our Top 50 Free Agents rankings, with Pollock ranked eighth in the Top 50 list.
Pollock was linked to the Dodgers earlier this week, and his signing helps solidify a Dodgers outfield that already underwent one shakeup when Yasiel Puig and Matt Kemp were traded to the Reds.  While Pollock could end up seeing time as a corner outfielder depending on how the Dodgers shuffle their versatile lineup, the expectation is that Pollock will spend the large majority of his time in his usual center field position, flanked by some combination of Chris Taylor, Max Muncy, Cody Bellinger, Enrique Hernandez, Joc Pederson, Andrew Toles, and/or top prospect Alex Verdugo in left and right field.  Perhaps more importantly than just his position, Pollock also gives the Dodgers an everyday right-handed bat to help balance out their lefty-heavy lineup.
Perhaps just as notably, adding Pollock would seem to put to rest any chance of Bryce Harper landing in the Los Angeles outfield.  The Dodgers were long seen as potential suitors for Harper, particularly after they cleared some extra payroll space in the Puig/Kemp trade.  Adding approximately $12MM in average annual value on Pollock's reported contract terms, however, would keep L.A. slightly under the $206MM Competitive Balance Tax threshold, as per Roster Resource's calculations of the Dodgers' salary commitments.
This doesn't mean the Dodgers ultimately won't end up crossing the luxury tax line this winter, depending on what other moves could still be in the offing.  (For instance, Nightengale reports that the team is in "intensive ongoing talks" with the Marlins about J.T. Realmuto.)  Given the Dodgers' reported reluctance to again cross the CBT line, however, they could only surpass the $206MM threshold by a minimal amount.  Spending between $206MM and $226MM would subject the Dodgers to only a first-timer penalty of a 20% tax on every dollar spent in overage, so it could be that $226MM is the real barrier for the team this offseason, and they could then duck back under the $206MM line next offseason once some big contracts come off the books.
Since Pollock rejected the Diamondbacks' qualifying offer and signed a deal for more than $50MM, Arizona will receive a compensatory draft pick that will fall after the first round of next summer's draft.  The D'Backs have already received such a compensation pick when Patrick Corbin signed with the Nationals, giving Arizona a whopping six picks in the first 79 (or so, depending on what other compensatory picks are awarded) selections in the draft.
For signing a qualifying offer free agent, the Dodgers give up $500K from their international draft bonus pool, as well as their second-highest selection in the 2019 draft.  That pick will be the 31st overall selection, which the Dodgers received as compensation for failing to sign 2018 draft pick J.T. Ginn.
The Athletic's Ken Rosenthal was the first to report (via Twitter) on an agreement between the two sides, with USA Today's Bob Nightengale reporting the four-year contract length and Fancred Sports' Jon Heyman (Twitter link) noting the deal was worth at least $55MM.  ESPN.com's Buster Olney (Twitter link) had the specifics on Pollock's contract breakdown and the player option details.
Photo courtesy of USA Today Sports Images