TODAY: The Rangers have officially announced the signing.
TUESDAY: The Rangers have agreed to a one-year deal with veteran infielder Asdrubal Cabrera, pending a physical, according to Ken Rosenthal of The Athletic (Twitter link). The deal promises the Octagon client $3.5MM, per ESPN.com's Jeff Passan (via Twitter).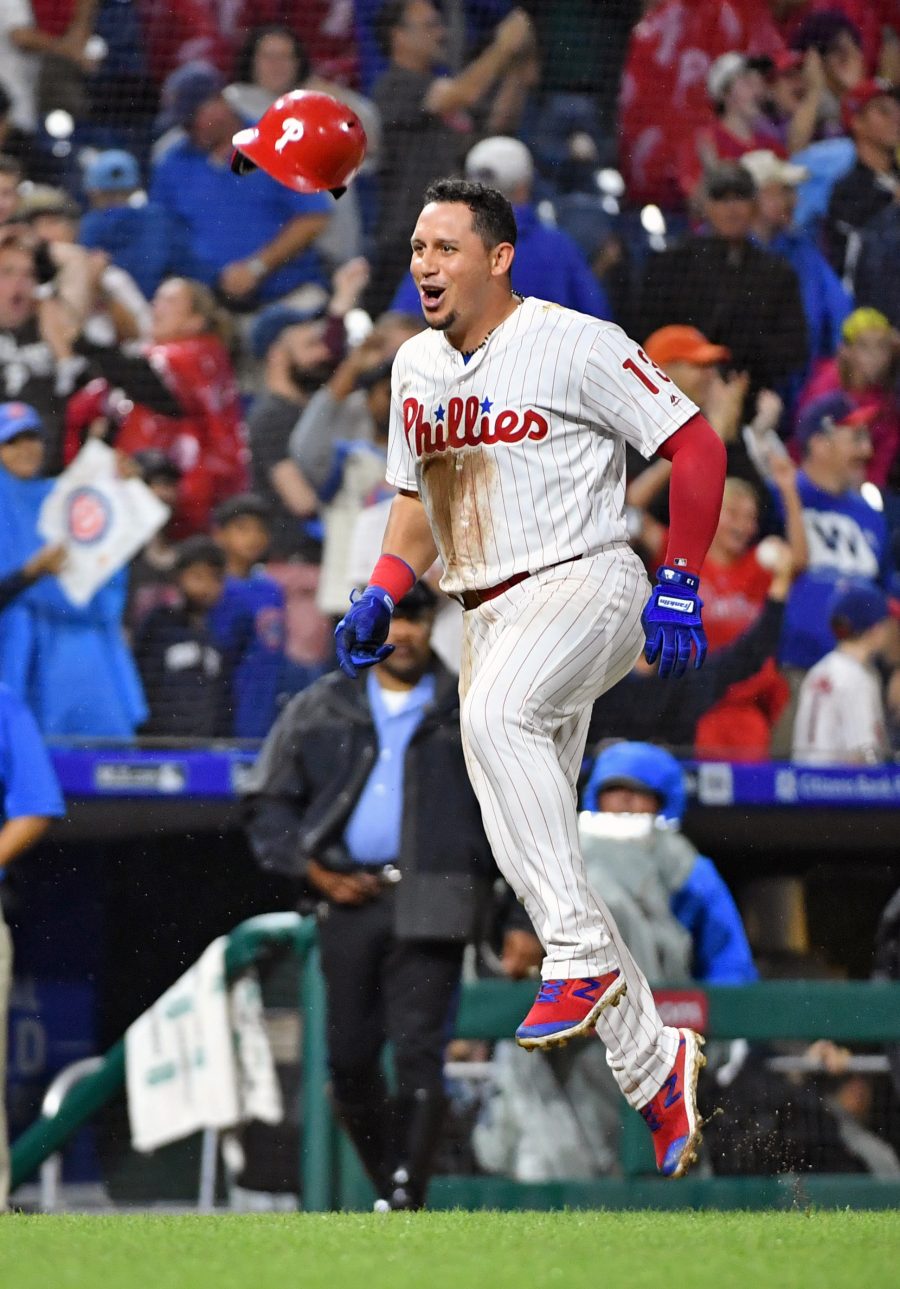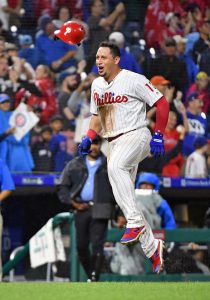 Initial indications are that Cabrera will primarily line up at third base in Texas. With the team's middle-infield duo already settled, that certainly makes sense. No doubt, the chance for regular duty was a large part of the draw for the long-time big leaguer.
Cabrera, 33, has spent most of his career in the middle infield, with the lion's share of that time coming at shortstop. He has lined up at third in recent seasons, but still only has accumulated 471 2/3 frames at the hot corner — representing less than four percent of his total action in the field at the game's highest level.
While Cabrera has at times actually drawn improved grades on his glove at short in recent years, particularly in the eyes of UZR, his range has long represented a major demerit. Since he's otherwise a surehanded fielder, and clearly has the arm to work on the left side of the infield, suggests that third base represents a sensible position.
Of course, the calling card for Cabrera remains his bat. He has actually turned things up over the past three years, posting a cumulative .274/.334/.456 slash in that span that's reflective of his best earlier-career campaigns. The switch-hitter hits for a high average, delivers a fair bit of pop (23 home runs in 2018), and has long succeeded against both right- and left-handed pitching (career .752 OPS vs. .759 OPS, respectively).
In many regards, this seems to be a bit of a bargain rate for a solid veteran who has delivered so much offense in recent seasons. Though he fell just off of MLBTR's list of the top fifty free agents, receiving honorable mention consideration, Cabrera is younger than Jed Lowrie (who signed for two years and $20MM) and easily outperformed Brian Dozier (one year, $9MM) at the plate last year.
Trouble was, this year's market (including free agents and trade candidates) was loaded with players who could handle second and/or third base. Among them, Marwin Gonzalez, Mike Moustakas, Josh Harrison, Derek Dietrich, Neil Walker, Logan Forsythe, and others remain available on the open market (in addition, of course, to superstar Manny Machado). As it turns out, Cabrera will land just shy of Ian Kinsler in total guarantee, though he'll avoid handing over control of another season via club option.
With the move, the Rangers will fill the void created when they traded Jurickson Profar earlier in the offseason. Elvis Andrus and Rougned Odor will remain entrenched at shortstop and second base, respectively, though it surely doesn't hurt that Cabrera could step in at either position if a need arises. Slugger Joey Gallo will presumably range the outfield, though he's also an option at third base if there's a need.
In conjunction with some other veteran additions — veteran backstop Jeff Mathis, three starters (Lance Lynn, Drew Smyly, Shelby Miller), and reliever Jesse Chavez — the Rangers have certainly shored up their roster. Among those acquisitions, only Mathis and Lynn required multiple years, and none of the salaries represents a major outlay for an organization that has a history of significant payrolls and is readying for a new stadium boost.
All in all, there's greater upside on hand than you might have expected, particularly if a few key young players can make strides. Still, it's tough to see this group making a strong run in a top-heavy American League. Maintaining a reasonably competitive product won't allow the Rangers to pocket cost-savings and draft picks to the extent they might have otherwise, but it should help boost revenue and fan interest in the near-term. It'll be interesting to see how the roster reloading effort shakes out in Texas.
Photo courtesy of USA Today Sports Images.