The Royals have announced a four-year deal with second baseman/outfielder Whit Merrifield, as Jon Morosi of MLB.com first reported. The contract will guarantee him $16.25MM, Morosi tweets, and includes a club option for a fifth year
Merrifield earns salaries of $1MM, $5MM, $6.75MM, and $2.75MM, per MLB.com's Jeffrey Flanagan has the breakdown (Twitter links). While that may seem like an odd order at first glance, the front-loaded structure benefits the player by moving up his earnings (notably, in this case, in advance of the expiration of the current collective bargaining agreement). The contract also comes with a $750K buyout on the club option, which can be exercised at $10.5MM. Rather than incentive pay, the deal includes $2MM in possible escalators in its final two guaranteed seasons, based upon plate appearances and awards.
Since Merrifield was already under control through 2022, his new deal will cover his final pre-arbitration season and his three arb-eligible years. Merrifield, a client of The L. Warner Companies, will also give up the rights to one prospective free-agent season via option. Of course, that'll come after he has already reached his 34th birthday — a critical factor in understanding this agreement.
[RELATED: MLBTR Extension Tracker]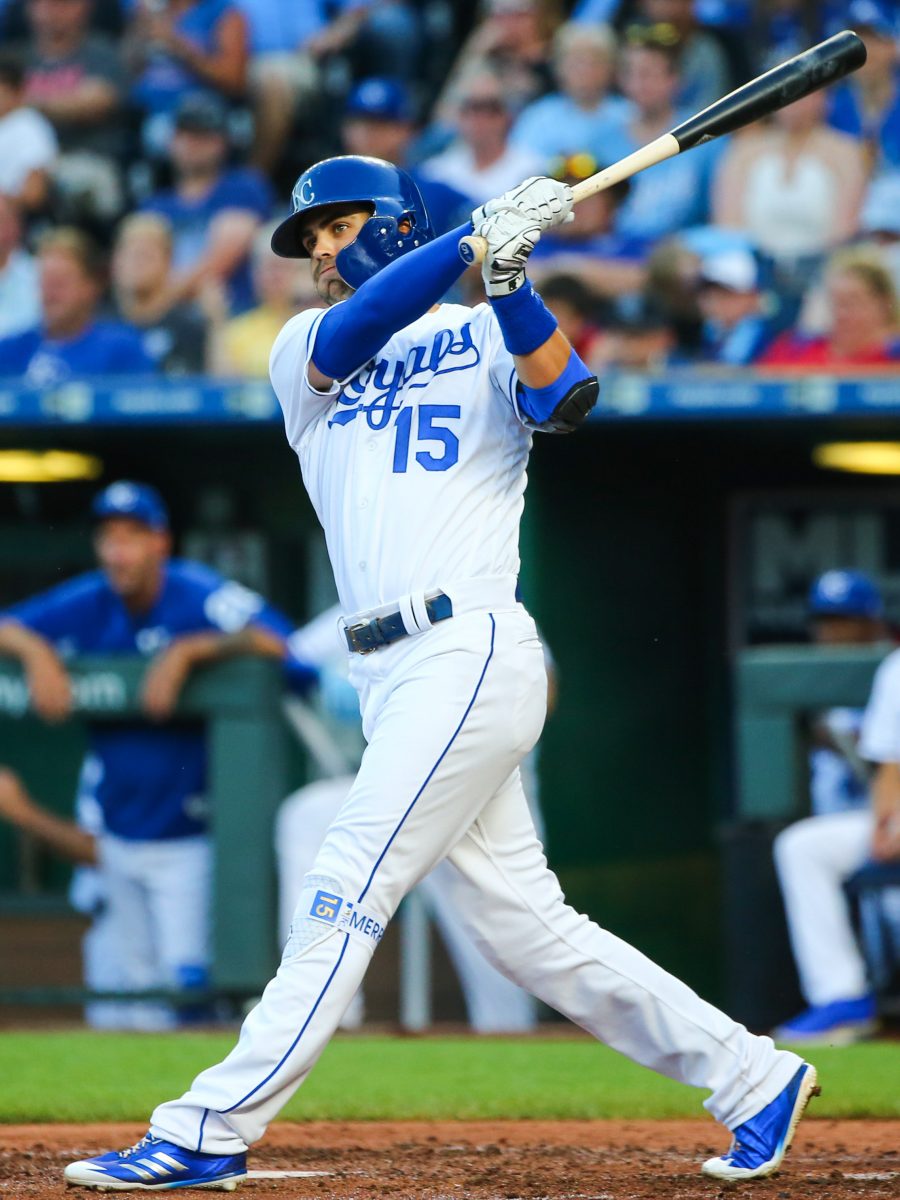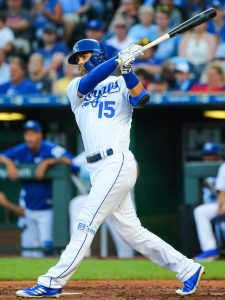 MLBTR profiled Merrifield as an extension candidate last March, explaining that he was a non-traditional, but nevertheless intriguing, potential target for a deal. The concept was rather simple, and remains largely the same now, though he has one more year of service and has further boosted his on-field value in the interim. For Merrifield, a deal offers a chance to ensure he locks in significant career earnings, cutting off the risks associated with his relatively advanced age — a factor that also significantly limits his future free agent upside. For the team, it's an opportunity to achieve cost certainty and some savings for the arbitration seasons while also picking up control over an additional season of the two-time All-Star's services.
In terms of the financial figures involved, there's not a ton of cash at stake. For a player who remains a league-minimum earner even after hitting his 30th birthday, though, it's a big chunk of change. Merrifield might have anticipated topping $16.25MM in his three seasons of arb to come, but not by a massive amount. Even reaching that level of pay would assume he's at full health and continues at least to be worthy of regular playing time. Looking at a few recent second base comps, DJ LeMahieu earned exactly at that level ($16.3MM) over his three arb years. It's certainly possible that Merrifield could have topped that with more campaigns like his 2018 effort. On the other hand, despite a higher first-year starting salary than LeMahieu, Joe Panik is now on track to earn a good bit less (he's at $7.25MM through two seasons) after experiencing a setback season.
From the Royals' perspective, the risk is limited and there are some clear benefits to this new pact. The broader state of the franchise is also an important consideration, though. Although the club is coming off of a 58-win season and figures to miss the playoffs for the third straight year in 2019, it has consistently turned away trade interest in Merrifield. General manager Dayton Moore declared prior to last summer's non-waiver trade deadline that the Royals "need [Merrifield] in our city and on our team." Thus, the late-blooming standout's extension will serve as the organization's latest vote of confidence not only in Merrifield, but in its broader slate of MLB and near-MLB talent.
Cashing in on the affordable club control over Merrifield through a trade surely had its appeal as well. Indications are that such an approach was at least explored at the 2018 trade deadline and perhaps in the offseason as well, though Moore made clear more recently to rival orgs that Merrifield was staying put. Of course, the pact may not preclude the Royals from trading him in the relatively near future. The Padres, for instance, awarded reliever Brad Hand a team-friendly extension last January and then traded him to the Indians in July for an offer they simply couldn't pass up. Such a quick flip seems less likely in this case, considering the Royals' faith in Merrifield and the team's desire to avoid a full-blown rebuild. Generally, though, the contract shouldn't hurt Merrifield's marketability, even if it doesn't vastly increase the value of his control rights.
So, what are the Royals getting for their money? A ninth-round pick of the K.C. org back in 2010, the 30-year-old Merrifield has likely emerged as the Royals' premier player in the club's post-Lorenzo Cain/Eric Hosmer/Mike Moustakas era. Merrifield debuted with a respectable showing in 2016, albeit over just half a season (81 games, 332 plate appearances), before truly breaking out the next year. Since 2017, the righty-hitting Merrifield has accrued 8.1 fWAR (including 5.2 in 2018, tying him for 15th among position players) and slashed .296/.347/.449 with 31 home runs and 79 stolen bases in 1,337 PAs.
Merrifield didn't offer much power in 2018 (12 home runs, .134 ISO), but he still logged a terrific 120 wRC+ on the strength of a league-leading 192 hits, a .304 batting average and a .367 on-base percentage. When Merrifield did reach base, he terrorized opposing clubs, evidenced in part by his league-high 45 steals on 55 attempts. He was also eminently durable, appearing in 158 games, and effective in the field. Merrifield earned plus defensive marks in 900-plus innings at the keystone and upward of 300 frames in the outfield, including 241 in center.
The broad profile is of a versatile, multi-functional player who'd clearly be of interest to every single team in baseball. That's a remarkable state of affairs given where Merrifield's career stood entering the 2016 season, which he opened at the Triple-A level for a third-straight time, on the heels of a mediocre .265/.317/.364 showing for Omaha in the prior campaign. The intervening development is a credit both to the Royals and Merrifield, so it's only appropriate that team and player each seem to have a path to benefit from this new contract — modest though it may be in its overall impact.
Photo courtesy of USA Today Sports Images.