This is the first post of MLBTR's annual Offseason in Review series, in which we take stock of every team's winter dealings.
It was another low-key winter in Motown as the Tigers continued their rebuild process.
Major League Signings
Trades And Claims
Notable Minor League Signings
Notable Losses
[Detroit Tigers Depth Chart | Detroit Tigers Payroll Outlook]
Needs Addressed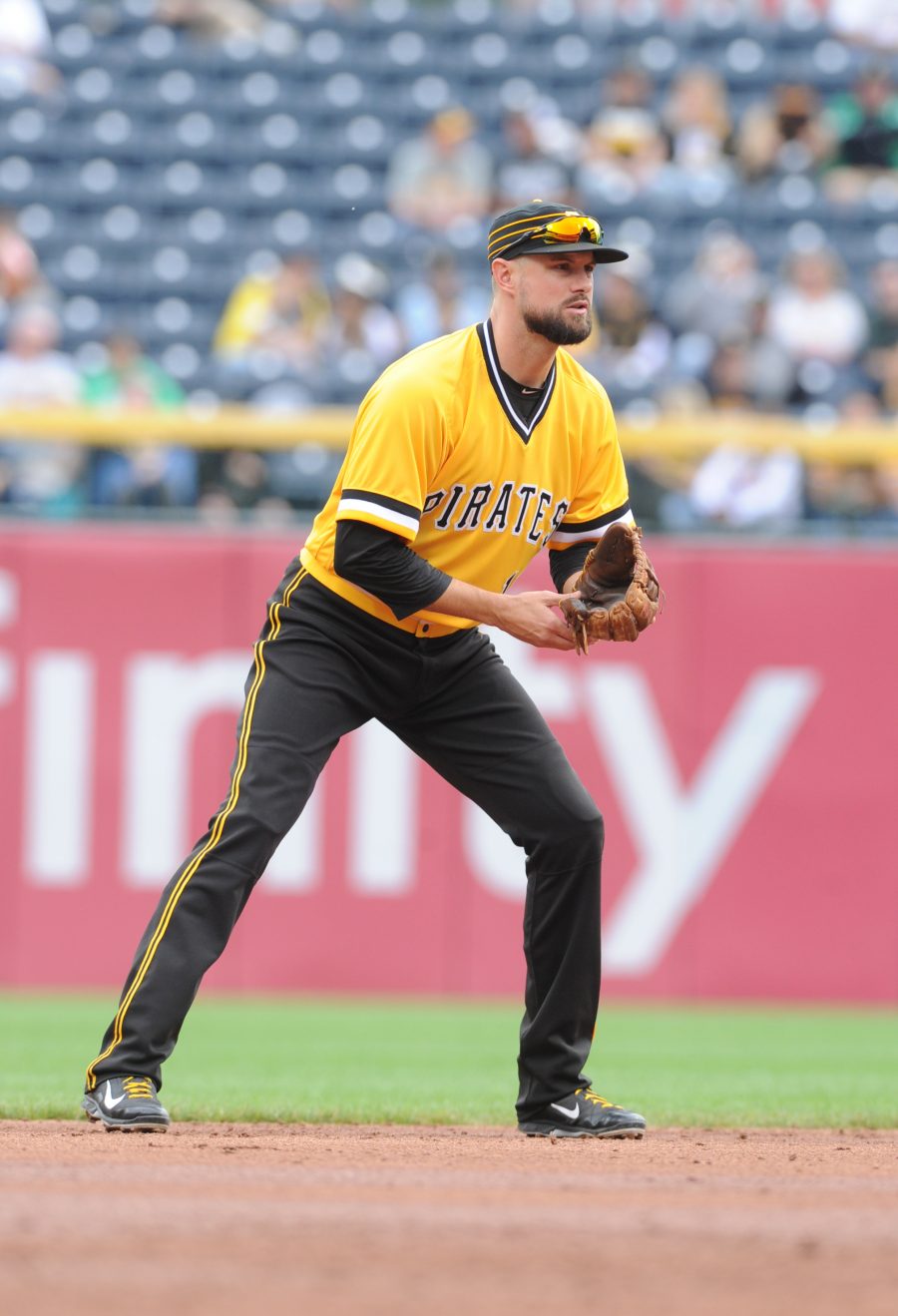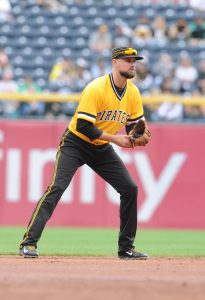 Jordy Mercer and Josh Harrison have spent virtually their entire MLB careers as teammates. That connection will continue for at least part of the 2019 season, as the former Pirates each signed on to form Detroit's new middle infield duo.  The Tigers turned to Mercer to fill the hole left behind by free agent shortstop Jose Iglesias, then later inked Harrison to take over as the everyday second baseman.  Such names as Troy Tulowitzki and former Tiger Ian Kinsler were also considered by the team to fill the middle infield gaps.
Mercer and Harrison were inked to relatively inexpensive one-year deals, giving the Tigers flexibility should youngsters such as Dawel Lugo, Isaac Paredes, or Willi Castro force the issue for playing time as early as this summer.  By that same token, Mercer and Harrison could both be trade deadline chips if the Tigers find a contending team eager for infield help.
In Harrison's case, he has particular upside after struggling through an injury-plagued 2018.  Harrison also didn't perform terribly well in 2015 or 2016, though he was an All-Star as recently as 2017.  The 31-year-old doesn't have to do a ton to outplay his $2.5MM contract, however, and Harrison's overall value could improve if the Tigers shield him from tough right-handed pitching every once in a while.  Harrison also could provide extra depth at third base or the corner outfield, though he played almost exclusively as a second baseman last season. That flexibility makes it particularly easy to imagine him as a mid-season trade candidate.
While Harrison himself provides some versatility, his addition moves Niko Goodrum into a superutility role, allowing the Tigers to deploy him all around the diamond as the situation warrants.  Veterans Gordon Beckham and Pete Kozma are also at Spring Training on minor league deals, fighting with Ronny Rodriguez to win a utility infield job and potentially pushing Goodrum into seeing more corner outfield time, rather than infield duty.  Goodrum could also see substantial action at first base, since Miguel Cabrera is likely to receive the lion's share of DH at-bats. (Backup catcher John Hicks could again factor at the first base position as well.)
As they did last winter in signing Mike Fiers and Francisco Liriano, the Tigers added a pair of low-cost veteran arms to the rotation in Tyson Ross and Matt Moore.  Ross turned in a useful 2018 season with the Padres and Cardinals in 2018, posting a 4.15 ERA and 1.97 K/BB rate over 149 2/3 innings.  It's probably too much to expect that Ross can recapture his mid-decade All-Star form (prior to two lost seasons due to injury), though he should give Detroit some solid innings.
Moore hopes to follow in Ross' footsteps with a bounce-back season of his own, as Moore has badly struggled in each of the last two seasons, to the point of being relegated to the Rangers' bullpen last season.  It wasn't long ago that Moore was one of the game's most vaunted pitching prospects, so the Tigers are hoping the change of scenery can revive Moore's career.
Questions Remaining
It seemed as if the Tigers were simply ready to move on from Iglesias, as a case could be made that re-signing Iglesias (10 fWAR over 656 career games) would've provided more value than adding Mercer (7.8 fWAR through 821 career appearances with Pittsburgh).  Mercer is only the slightly better hitter of the two, and Iglesias is the decidedly better fielder.  Considering that Iglesias ended up landing only a minor league deal from the Reds, spending $5.25MM on Mercer seems like something of an overpay.
This being said, it could be that the Tigers simply felt Mercer had more future trade value, given that they'd spent much of 2018 unsuccessfully trying to find a trade partner for Iglesias.  Plus, when a club is still in the relatively early stages of a rebuilding plan, it's hard to argue too strenuously about which veteran was or wasn't signed to a one-year contract.  Mercer, Harrison, Ross, and Moore could all very well be playing on different teams by September, and the Tigers' focus for 2019 will again be on seeing which of its young players can emerge.
To this end, catcher James McCann was non-tendered after a rough campaign, wrapping up his four-year run as the team's most frequently used backstop and giving the Tigers a chance to see what they have in Grayson Greiner.  (Both Greiner and Hicks may ultimately be keeping the catcher's spot warm for prospect Jake Rogers in a year or two.)  The Tigers didn't add any veteran outfield help, preferring to stick with incumbents JaCoby Jones and Mikie Mahtook in center field, and giving prospect Christin Stewart a full shot as the everyday left fielder.
Perhaps the most notable element of the Tigers' offseason was what they didn't do — namely, trade any of their notable veterans.  It probably isn't surprising that Michael Fulmer and Shane Greene weren't moved in the wake of down years, as the Tigers don't want to sell low. Swingman Blaine Hardy drew some interest from Oakland, though nothing came together. All three of those pitchers will very likely still be in a Detroit jersey on Opening Day.  None of this group can said to be premium trade chips, and the slowed free agent market also undoubtedly hampered Detroit's trade negotiations.  For instance, if you're the Athletics, why deal for Hardy when you could simply sign a similar type of pitcher in free agency without having to give anything up in return?
This could also explain why the Tigers non-tendered Alex Wilson, who was projected to earn a modest $2.8MM salary in arbitration.  It wasn't a high figure for an unspectacular but solid reliever like Wilson, though since the Tigers considered him expendable, they decided to simply part ways before the arb deadline since no trade interest could be located.
The most prominent figure in Detroit trade rumors, of course, has been slugger Nicholas Castellanos.  The Braves, Mets, and Dodgers were all linked to Castellanos at various points this winter, though none were willing to meet the high asking price the Tigers placed on the outfielder.  Detroit was looking for a prospect (or prospects) that would top the compensatory first-round sandwich pick they could receive next winter if Castellanos receives and rejects a qualifying offer and then signs elsewhere. Castellanos himself expressed a desire to be moved before the start of camp, but nothing appealing ever came across the desk of GM Al Avila.
As with the Tigers' lower-level trade candidates, Castellanos' market was undoubtedly harmed by the presence of so many other outfielders available in free agency (or in other trades).  Furthermore, while Castellanos has posted some fine numbers (.285/.336/.495 in 1790 PA, 67 homers) over the last three seasons, his bat isn't elite enough that teams are willing to overlook his poor right field defense.  To this end, it's interesting that all of Castellanos' known suitors were NL teams, though it's fair to assume that some American League clubs also made inquiries.
If Castellanos keeps up his hitting production, he'll still get some looks at the trade deadline, and his market will only grow if he becomes even borderline passable as a right fielder.  Still, it seems like the Tigers will need to lower expectations about what they'll be able to receive in a Castellanos trade, given how bat-only players have become far less sought-after than they were even only a few years ago.  Topping a QO draft pick may not be feasible — if that's even a reasonable guide to go by. Anthony Fenech of the Detroit Free Press recently observed that the Tigers may not end up issuing Castellanos a qualifying offer in the fall, as he could accept that one-year deal (which will be in excess of $17.9MM) rather than taking his chances on the open market with draft compensation attached.
Castellanos has recently expressed interest in a contract extension to remain in Detroit, a possibility the team has pursued previously. With Cabrera already locked into DH duty through the 2023 season, though, there isn't much room for the Tigers to carry another bat-only player over the long term.  Since Avila has intimated that the Tigers won't look to really boost payroll until after the 2020 season, keeping Castellanos at a hefty salary doesn't seem to fit Detroit's timeline.
2019 Season Outlook
It looks to be another long year for Detroit fans.  Even in a weak AL Central, the Tigers aren't likely to make much noise.  Perhaps the club can hope to top the ghastly 64-98 record it has posted in successive seasons, but it'd be hard to expect more than modest improvement given the present state of the roster
How would you grade the Tigers' offseason moves?  (Link for app users.)
Photo courtesy of USA Today Sports Images