It has now been 10 years since the Nationals used the first pick in the 2009 draft on right-hander Stephen Strasburg, whose major league debut a season later came with great fanfare. Strasburg drew comparisons to Hall of Fame hurlers leading up to his initial start June 8, 2010, and he didn't disappoint that night. The flamethrowing 21-year-old introduced himself by fanning 14 Pirates and walking none in a seven-inning, two-run performance, leading to hope such outings would become the norm and he'd emerge as a perennial Cy Young contender. Nine years later, Strasburg's trophy case is devoid of a Cy Young, but that doesn't mean he has been a letdown in D.C.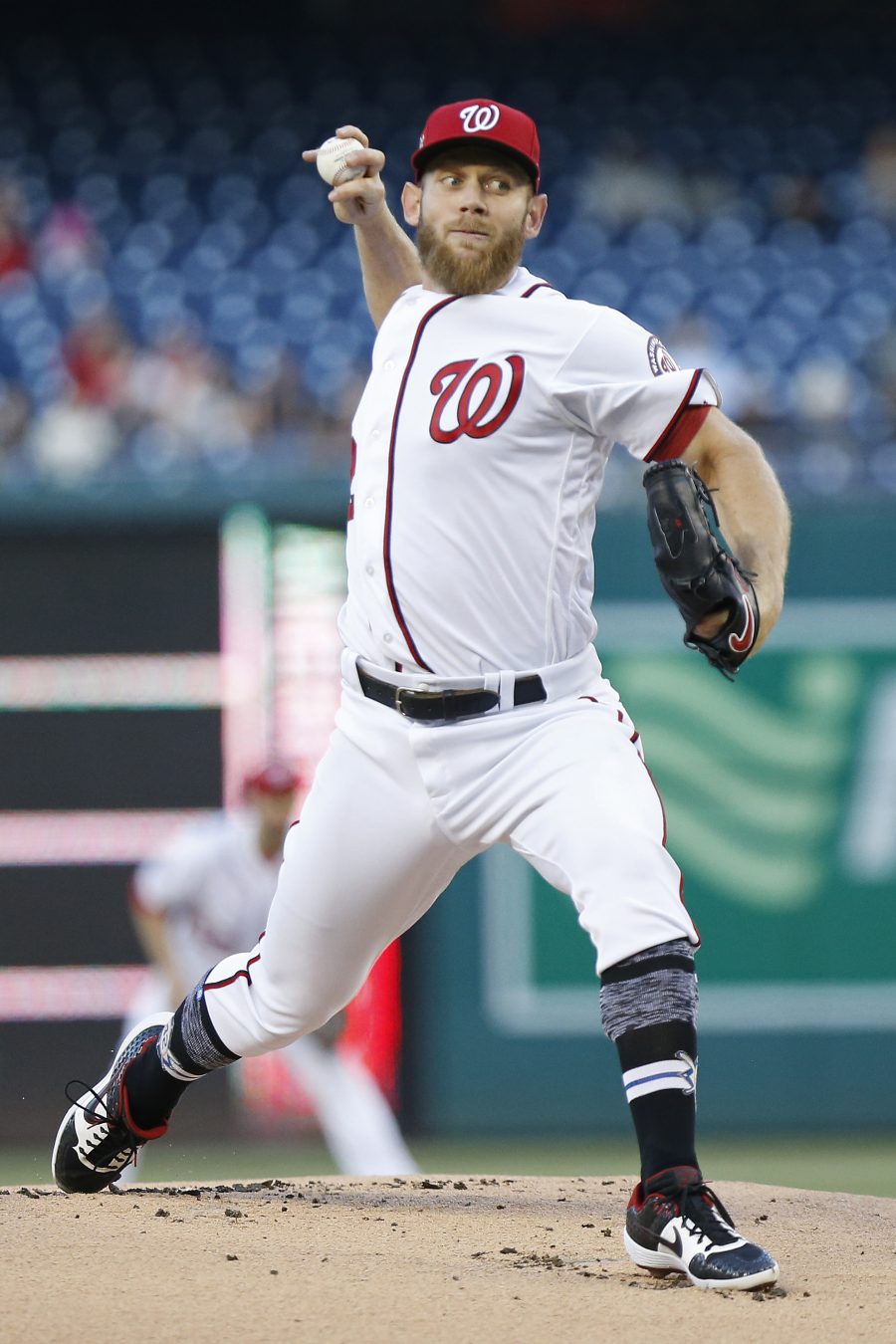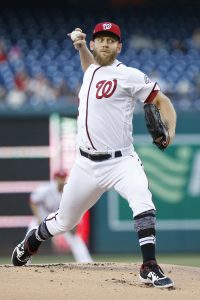 There have been rocky moments in Strasburg's career, including injury woes (he underwent Tommy John surgery late in his rookie season, to name one example) and the Nationals' infamous decision to shut him down amid a pennant race in 2012. The Nationals didn't take home a World Series without Strasburg that fall – nor have they even won a playoff series with him on their roster, if you can believe it. Still, the Nats can't complain over what Strasburg has given them dating back to his electrifying introduction.
If a pitcher's record matters to you, Strasburg has won 99 of 154 decisions en route to a .643 winning percentage. More importantly, Strasburg has notched a 3.14 ERA/2.90 FIP with 10.6 K/9 against 2.35 BB/9 in 218 starts and 1,308 2/3 innings, and his lifetime 33.1 fWAR ranks 11th among starters since 2010.
As good as Strasburg has been, he has taken a backseat in Washington to the even better Max Scherzer since the latter joined the franchise in 2015. Scherzer is perhaps what many thought Strasburg would become – a dominant workhorse with three Cy Youngs to his name. But while Scherzer may be the gold standard among current pitchers, Strasburg hasn't been miles behind him in 2019. Durability hasn't been a problem this season for the soon-to-be 31-year-old Strasburg, who entered Tuesday averaging almost seven frames per start across 12 tries and ranking sixth in innings (79). At the same time, Strasburg boasts the majors' ninth-best strikeout rate (11.16 per nine), 13th-highest K/BB ratio (4.9) and 22nd-ranked groundball percentage (48.9) – all of which has helped lead to a 3.19 ERA/2.68 FIP.
Strasburg doesn't bring the same type of velocity he used to, evidenced by the sub-94 mph average on his fastball, but it hasn't mattered. His four-seamer and sinker have been among the game's premier fastballs this year, per FanGraphs, which assigns even higher marks to his curveball. Strasburg has been much more reliant on his sinker and curve than ever this season, while he has all but scrapped his slider. Hitters have posted a pitiful .251 weighted on-base average/.240 xwOBA against Strasburg's four-pitch mix (he also throws a changeup better than 18 percent of the time), making him one of the majors' most difficult starters to hit in 2019.
If Strasburg keeps this up over the next few months, he could have an important call to make once the season ends. By then, Strasburg will have a remaining four years and $100MM (some of which is deferred) on the seven-year, $175MM extension he signed with the Nationals in May 2016. However, Strasburg's deal comes with an opt-out decision after both the 2019 and '20 campaigns, meaning he could walk away from a guaranteed nine figures and take his chances on the open market this offseason. In doing so, Strasburg would likely fall behind only Astros righty Gerrit Cole on the pecking order of free-agent starters,
Strasburg would be taking an incredible risk in trying his hand at free agency, of course, though seeing a starter surpass the $100MM barrier at or over the age of 30 isn't unheard of. Scherzer pulled it off as a 30-year-old when the Nationals gave him seven years and $215MM entering 2015. The Diamondbacks signed righty Zack Greinke to a six-year, $206.5MM guarantee on the cusp of his age-32 season, 2016. That same offseason, 30-year-old lefty David Price (Red Sox) and one of Strasburg's former teammates, soon-to-be 30-year-old righty Jordan Zimmermann (Tigers), scored paydays worth a combined $327MM. Righty Yu Darvish was just months away from his 32nd birthday when the Cubs inked him to a six-year, $126MM deal going into 2018. And one of Strasburg's current rotation mates, soon-to-be 30-year-old lefty Patrick Corbin, put pen to paper on a six-year, $140MM pact this past winter.
Strasburg could look to Scherzer, Greinke, Price, Zimmermann, Darvish and Corbin for inspiration. However, he'd also have to consider other accomplished hurlers who haven't gotten free agency to work for them in recent years. Righty Jake Arrieta had his sights set on a $100MM or even $200MM guarantee going into 2018, his age-32 season, but wound up getting three years and $75MM from the Phillies. Nowadays, as anyone who pays a sliver of attention to free-agent activity knows, 31-year-old southpaw Dallas Keuchel hasn't been able to find a job seven months after hitting the market. Keuchel wanted nine figures when he ventured to free agency, but he may be lucky to even pull in a multiyear deal at this juncture.
The fact that Arrieta and Keuchel came with qualifying offers and draft pick compensation attached helped tamp down interest when they reached the market. Strasburg would also have a QO hindering him, as the Nationals wouldn't just let him walk for nothing, and that's something else he'll have to think about. Fortunately for Strasburg, he looks more formidable than Arrieta did during his contract year or Keuchel did during his platform season. That doesn't mean Strasburg will opt out – especially given the positive relationship he and agent Scott Boras have with Nationals ownership – but he may have a real decision on his hands in a few months.
Photo courtesy of USA Today Sports Images.