Just 146 games into his major league career, Padres right fielder Franmil Reyes has established himself as one of baseball's most intimidating power threats. The 6-foot-5, 273-pound Reyes smashed 16 home runs during his 285-plate appearance debut a year ago and has totaled the league's fourth-most HRs (19) this season. The 23-year-old's on pace for 50 homers in his first full season in the majors, but that alone isn't the hardest-to-believe fact about his campaign to date.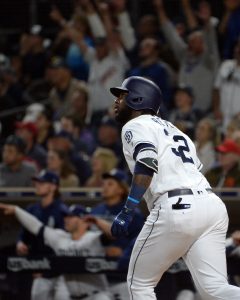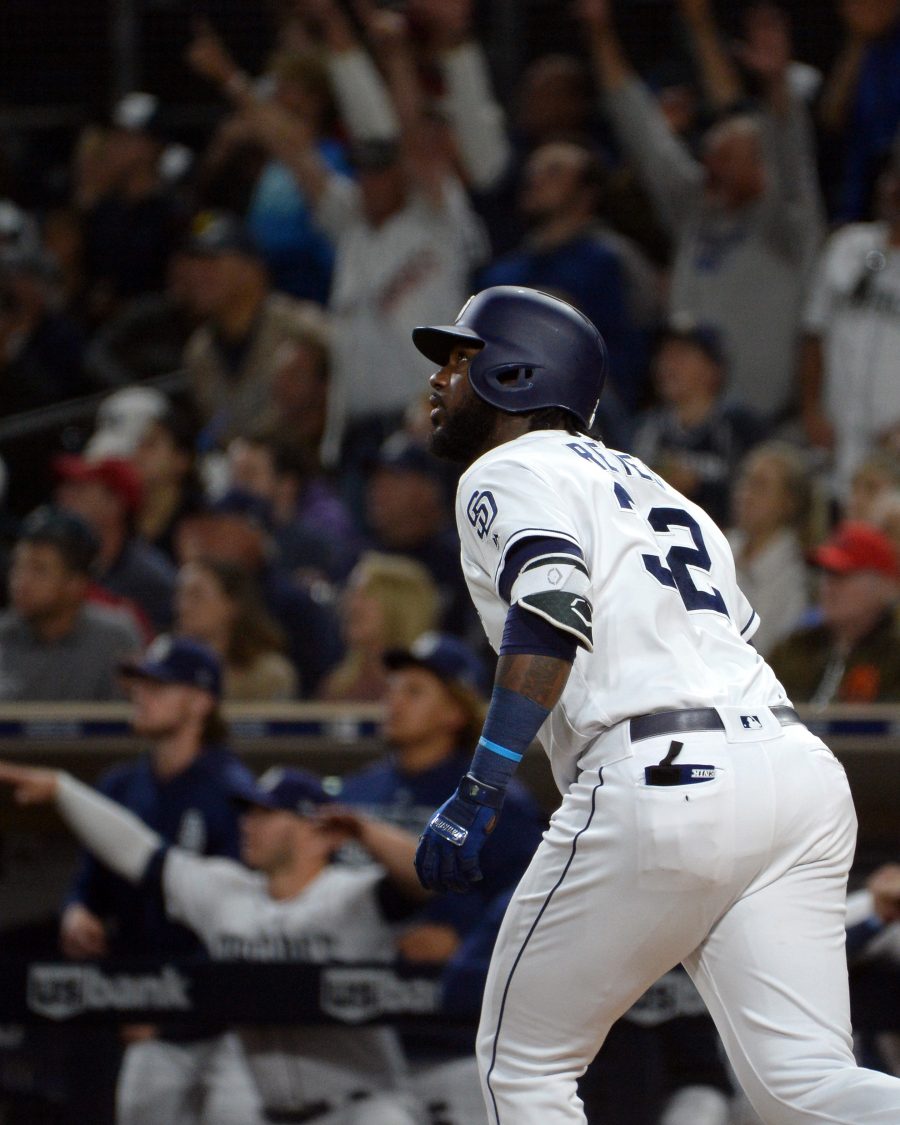 With a .247/.294/.577 slash line through 211 plate appearances this season, the 23-year-old Reyes has chipped in a strong 122 wRC+ for the playoff-contending Padres. The lone massively underwhelming figure in Reyes' line is his on-base percentage, which ties for 17th worst among 166 qualified MLB batters. It also helps set the stage for what could go down as a historic season for Reyes.
Based on research at FanGraphs going all the way back to 1871, no hitter has ever accumulated at least 40 home runs and reached base under 30 percent of the time in a season. Former Red Sox outfielder Tony Armas came the closest during a 1984 campaign in which he swatted 43 HRs and recorded an even .300 OBP in 679 PA. Thirty-five years later, Reyes may put forth a similarly powerful season with even less on-base ability.
Just over two months into the season, Reyes has recorded the game's 26th-highest strikeout rate (27 percent). That's not awful for someone with Reyes' high-power skill set; on the other hand, his 6.6 walk percentage leaves plenty to be desired – especially for someone who's not blessed with much speed. The fact that Reyes isn't, say, Rhys Hoskins when it comes to drawing bases on balls has helped stop him from becoming a far bigger force at the plate. That aside, the right-handed Reyes has offered above-average production against righty and lefty pitchers alike, and he has registered solid numbers in his home park and elsewhere.
Reyes, who unsurprisingly elevates the ball more than most hitters, ranks 16th in the game in exit velocity on fly balls and line drives (97.9 mph), per Statcast, which credits him with an even higher expected weighted on-base average (.390) than actual wOBA (.365). It also awards Reyes a respectable .283 expected batting average which, along with a paltry .244 BABIP, indicates he hasn't encountered good batted-ball fortune in 2019. If that turns around at all, it'll push Reyes' OBP over the .300 barrier by season's end and prevent him from making somewhat dubious history.
Photo courtesy of USA Today Sports Images.