Astros right-hander Gerrit Cole is currently on pace to join the prestigious 300-strikeout club, a group with no shortage of Hall of Fame-level talent. Cole leads the majors with a dazzling 13.11 strikeouts per nine innings, whereas Athletics left-hander Brett Anderson resides on the opposite end of the spectrum. Anderson places dead last among qualified starters in K/9 at 4.56. His K/BB ratio (1.58) ranks a similarly unappealing fourth worst in the game. Nevertheless, in a season filled with setbacks for the A's rotation, Anderson has been one of the unit's few stabilizing forces.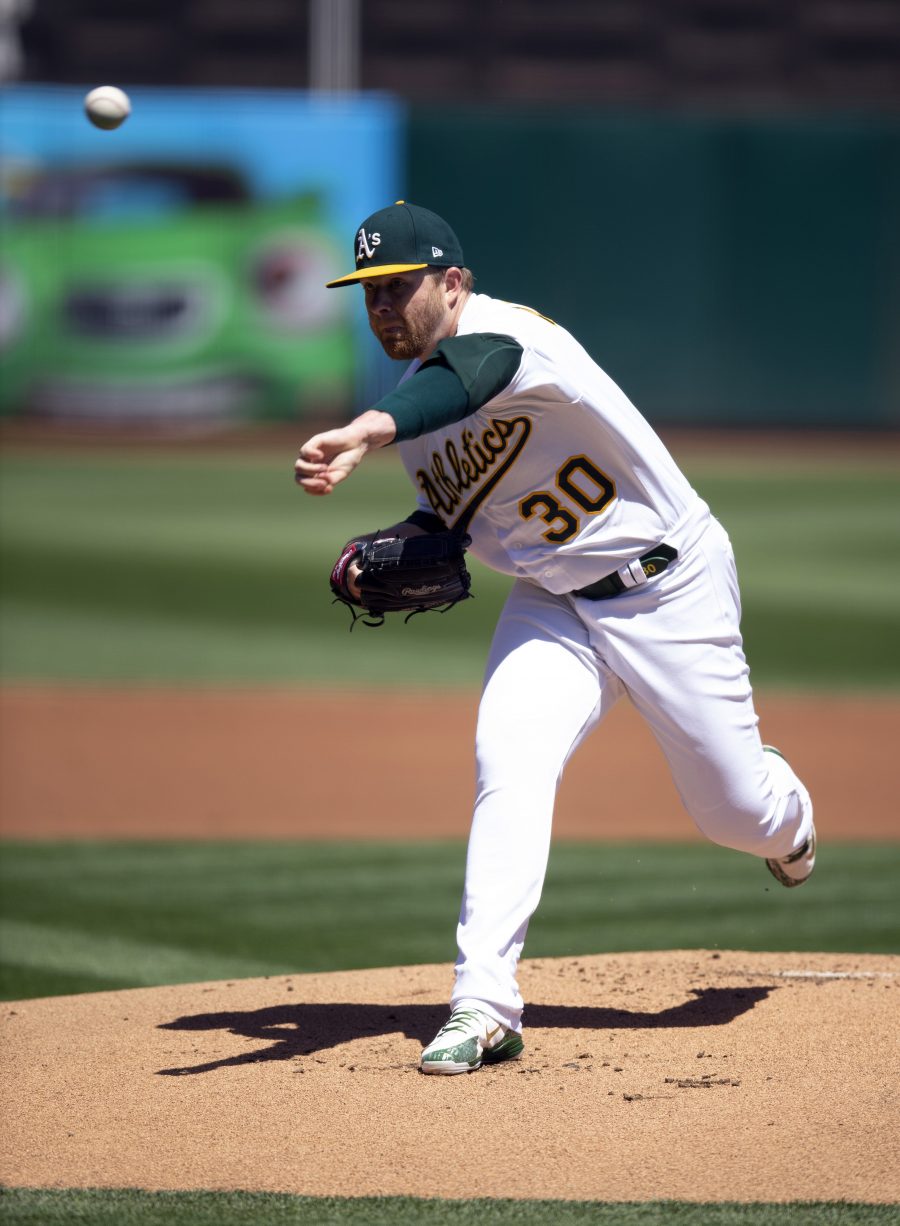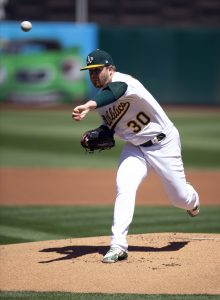 The 31-year-old Anderson's 2019 success has come at a nominal fee. After Anderson inked a minor league deal entering 2018 and helped pitch the Athletics to the playoffs, he re-signed on an MLB pact worth $1.5MM during the offseason. Now, for the second year in a row, Anderson may aid in a postseason berth for Oakland.
Injuries have been an all-too-common occurrence for Anderson, who began his career with the Athletics in 2009 and later spent time with the Rockies, Dodgers, Cubs and Blue Jays before circling back to the A's a year ago. This season, though, Anderson has stayed healthy in a season chock-full of poor fortune for Oakland's pitching staff. Not only haven't the A's gotten a single inning from the injured quartet of Sean Manaea, Jesus Luzardo, A.J. Puk, Jharel Cotton, but they lost their ace, Frankie Montas, to an 80-game performance-enhancing drug suspension June 21.
Anderson's first start after Montas' ban – a three-inning, seven-run performance in a June 23 loss to the Rays – was a nightmare. However, since then, Anderson has yielded a meager two earned runs on seven hits over 14 innings in a pair of starts – both wins for a playoff-contending A's team that needs every victory it can get. Anderson now owns an above-average 3.86 ERA through 102 2/3 frames on the season. Known throughout his majors tenure for inducing ground balls, Anderson has done so at a 53.1 percent clip this year. As always, Anderson's worm-burning tendencies have enabled him to limit home runs to a respectable extent. The average starter has surrendered HRs on 15.2 percent of fly balls in 2019, but Anderson's at just 11.1.
Despite the laundry list of injuries Anderson has contended with throughout his time in the majors, his velocity remains in line with career figures. He's averaging approximately 90 mph on his four-seam fastball and sinker, and has thrown the latter pitch 10 percent more than he did last season, according to Statcast. The results haven't been great, though, as hitters have posted a .353 weighted on-base average/.382 expected wOBA against it. Anderson has stifled hitters with his slider, on the other hand, though his usage of it has decreased by 6 percent since 2018. In the 19.8 percent of the time Anderson has leaned on the pitch this year, batters have logged a non-threatening .286 wOBA/.298 xwOBA against it.
Perhaps Anderson would be well-served to turn to his slider more often, especially considering he has benefited from quite a bit of luck with his overall arsenal thus far. Anderson's expected wOBA (.350) portends trouble compared to his real wOBA (.302). The same applies to Anderson's 4.54 FIP – which ranks 21st from the bottom among qualified starters. Likewise, Anderson's .268 batting average on balls in play against may be tough to maintain for someone who has surrendered a .309 BABIP during his major league career.
For now, the A's are enjoying the inexpensive ride with Anderson, who might be on his way to another major league contract in the offseason. But while the strikeout-happy Cole could score $200MM-plus in free agency over the winter, the contact-heavy Anderson may be fortunate to net much more than the sub-$2MM guarantee he secured coming into the season.
Photo courtesy of USA Today Sports Images.