The Reds have officially struck a four-year, $64MM pact with free agent outfielder Nicholas Castellanos. The Scott Boras client also obtains opt-out opportunities after the 2020 and 2021 campaigns.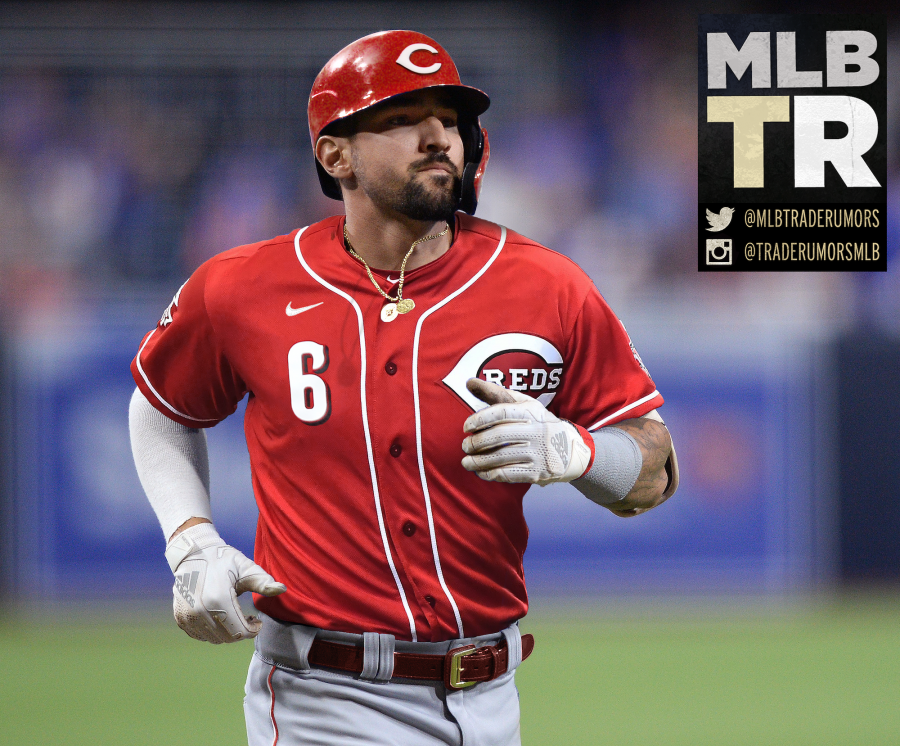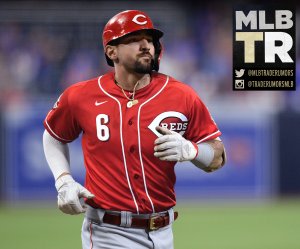 Castellanos will be paid in the form of a $16MM salary in 2020, $14MM in 2021 and $16MM salaries in 2022-23. There's also a $20MM mutual option for a fifth season that comes with a $2MM buyout. Those salaries are impacted by a series of deferrals that alter the payout structure.
This is a fascinating agreement for a variety of reasons. It represents a finishing flourish from Boras, who orchestrated a masterful winter of signings. MLBTR had predicted a four-year, $58MM deal for Castellanos. The young slugger had been the last major free agent left unsigned; attention now will turn to an uncertain but highly interesting trade market. And the Cincinnati organization has now poached a top performer from a division rival — and not for the first time this winter. (This deal matches the guarantee the team used earlier in the winter to lure Mike Moustakas.)
Most of all, it's a deal that may portend more action to come. The Reds outfield picture is so fully loaded that one or more current players will surely end up out of the frame — perhaps with another organization entirely.
When the Reds added Shogo Akiyama, we noted the resulting roster crunch and wondered whether the club might spin off a younger talent via trade. Thus far, the Reds have only shed Nick Martini. But with Castellanos on board the case for a blockbuster is arguably all the more compelling.
Akiyama and Castellanos figure to command fairly regular playing time. Jesse Winker could take the larger side of a platoon situation. Perhaps Nick Senzel will be included in that group to form a strong four-man primary unit. But that'd mean optioning Aristides Aquino … and figuring out what to do with players like Scott Schebler, Travis Jankowski,  Phil Ervin, Jose Siri, and Rule 5er Mark Payton.
Both Senzel and Aquino are potentially intriguing trade candidates, depending upon the Reds' plans. In the wake of the Castellanos news, it has emerged already that the former is being dangled on the market to some degree.
While we wait to see whether there's any broader fallout from this move, there's one takeaway that we can make straight-away: the Reds' lineup is now rather loaded. Castellanos will presumably slot into the middle of a unit that now features Akiyama and Moustakas along with preexisting stars Joey Votto and Eugenio Suarez.
Castellanos has had some ups and downs but the numbers have been there at the end of each of the past several seasons. He has produced at about 20% north of the league-average rate since the start of the 2016 season. And Castellanos ended 2019 on a tear, mashing out a .321/.356/.646 run in 225 plate appearances with the Cubs.
Could there be more in the tank? A voluminous accumulator of doubles, Castellanos began to find his long ball stroke late last year and could be a breakout candidate in the homer-friendly environs of Great American Ballpark. And he won't even reach his 28th birthday until March.
On the other hand, there's some downside that must be considered here as well. Castellanos runs rather well (73rd percentile sprint speed) but has rarely translated that into contributions on the basepaths (-9.8 career BsR) or in the field (-100 career DRS). While the DRS and UZR grading systems both saw some improvement in Castellanos's glovework in 2019, neither graded him as even an average performer. And Statcast's outs above average measure placed him in just the 4th percentile leaguewide.
C. Trent Rosecrans and Ken Rosenthal of The Athletic reported the deal (Twitter link). Contract details were reported by Jon Heyman of MLB Network (links to Twitter), Bobby Nightengale of the Cincinnati Enquirer (on Twitter), MLB.com's Mark Sheldon (via Twitter), and ESPN.com's Jeff Passan (via Twitter).