It has been exactly two years since the Twins bolstered their roster with a trade that continues to benefit their rotation. On Feb. 17, 2018, the Twins acquired right-hander Jake Odorizzi from the Rays for shortstop prospect Jermaine Palacios.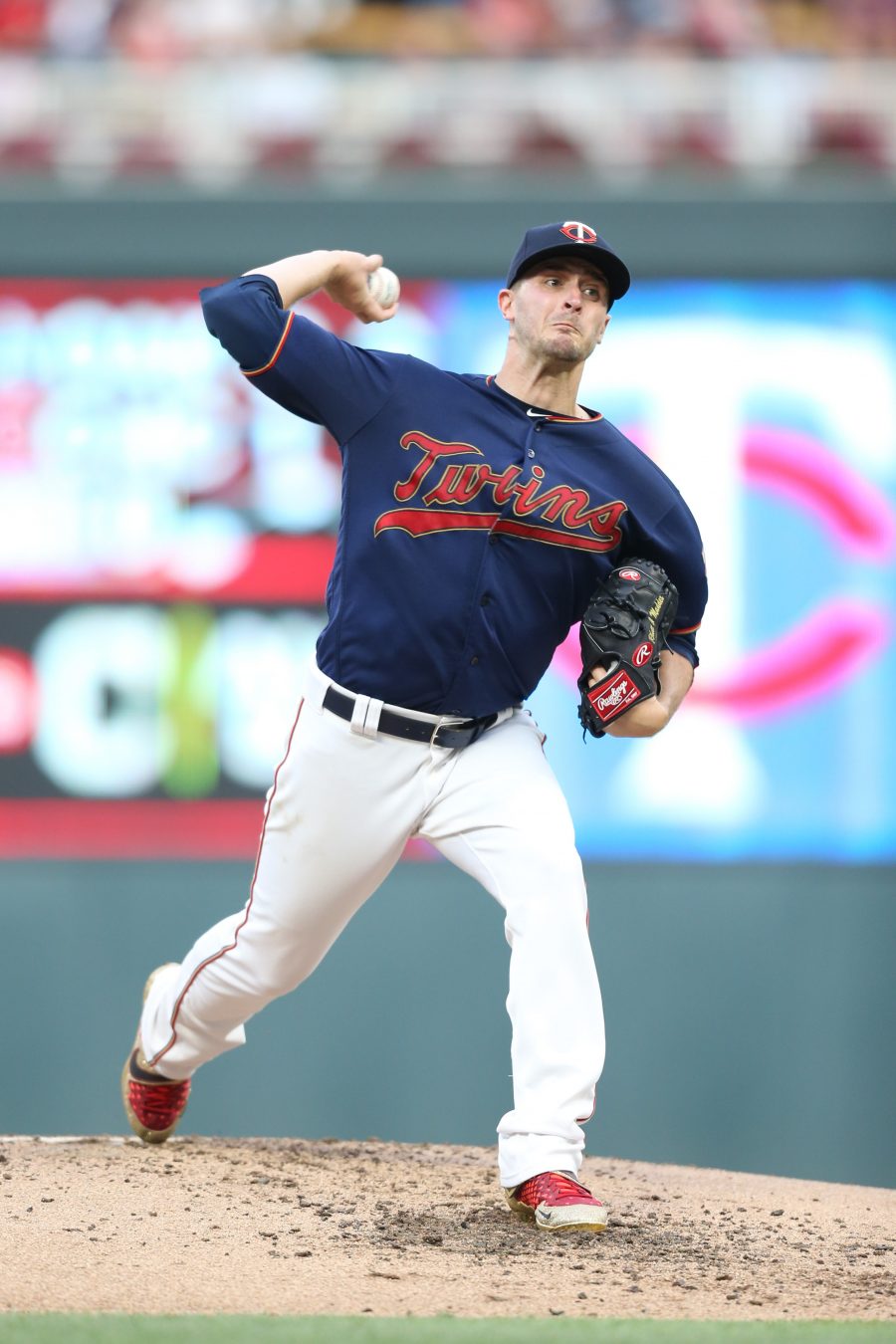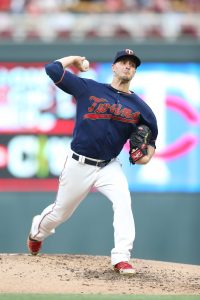 Odorizzi had two years of control left at the time of the deal and was entering a season in which he'd earn a reasonable $6.3MM via arbitration. The trade brought an end to months of rumors centering on Odorizzi, who garnered interest from a variety of clubs leading up to the Twins' acquisition. It was already the third trade in Odorizzi's career, as the 2008 second-round pick of the Brewers previously went from the Brew Crew to the Royals in a 2010 blockbuster and from Kansas City to Tampa Bay in another headline-grabber two years later.
Then entering his age-28 season, Odorizziwas coming off a successful four-year run when he arrived in Minnesota. From his first full season in 2014 through 2017, he registered 120 starts and 668 1/3 innings (30 and 167 per year, respectively) of 3.81 ERA ball. ERA indicators such as FIP (4.23) and xFIP (4.33) weren't as favorable, but they still painted him as a quality big league starter.
Odorizzi helped his cause by logging 8.31 K/9 against 2.96 BB/9 in his four full years as a Ray, but he generated groundballs at a meager 33.9 percent clip. He still managed to dodge home runs as a member of Tampa Bay, with which he gave them up on just over 11 percent of fly balls. But Odorizzi yielded long balls more than ever in 2017, when he surrendered them a career-worst 15.5 percent of the time. He also posted a relatively bloated walk rate (3.83 per nine, compared to 7.97 K/9) en route to a 4.14 ERA with a far worse 5.43 FIP/5.10 xFIP over 143 1/3 frames.
Although Odorizzi's last season as a Ray was mediocre, he has rebounded as a Twin. Minnesota's version has worked to a 3.78 ERA/3.88 FIP across 62 starts and 323 1/3 innings. He still isn't inducing grounders that often, having done so at a 31.5 percent rate, yet has recorded sub-9 percent HR-to-FB marks in both seasons with the club. Odorizzi was especially effective in 2019, which went down as his first All-Star campaign. He amassed 159 innings of 3.51 ERA/3.36 FIP ball to help the Twins rack up 101 wins and take home their first AL Central title since 2010. Along the way, Odorizzi set career highs in K/9 (10.08, against 3.00 BB/9) and swinging-strike percentage (12.7), thanks in part to a noticeable increase in velocity. His fastball sat in the 90-91 mph range in previous years, but the mean jumped to 92.9 last season.
Once his personal-best campaign ended, Odorizzi looked likely to parlay his success with the Twins into a lucrative multiyear deal. Instead, though, he decided to accept the Twins' $17.8MM qualifying offer, setting him up to stay with the hopeful World Series contenders for at least one more season. The Twins, for their part, are now in line to get three years of an important rotation cog for the affordable sum of $33.6MM (including 2018-19; Odorizzi made $9.5MM last season).
On the other hand, the Rays haven't made out as well in the trade. Owing in part to its innovative opener strategy, the team has carried on just fine without Odorizzi, having combined for 186 wins since parting with him. The Rays made the playoffs last year and look like strong bets to challenge for the postseason again in 2020. However, it's highly questionable whether they'll ever receive any contributions from Palacios.
Twenty-one years old at the time of the trade, Palacios ranked as one of the Twins' 30 best prospects during his time with the franchise, though he simply hasn't panned out in the minors with the Rays. Palacios has reached Double-A ball in each of his two seasons with the Tampa Bay organization, but he has combined for a meek .192/.255/.272 line with three homers in 320 plate appearances at that level.
Always willing to experiment, the Rays did dabble in using Palacios as a pitcher in the minors last season, and he did show encouraging velocity during that brief stint on the mound. Still, it's anyone's guess whether he'll make it to the majors in any capacity. Meanwhile, the Twins will go forward content with landing one of their most valuable starters for a prospect who hasn't found his niche to this point.
Photo courtesy of USA Today Sports Images.