Expectations were that the Angels would make a splashy addition to their rotation during the offseason. That didn't happen. They did, however, reel in premier position player Anthony Rendon and one of the game's most respected managers in Joe Maddon. A decades-long Angels employee before he went on to manage the Rays and Cubs to great success, Maddon's taking over for Brad Ausmus, who lasted just one season as the club's skipper.
Major League Signings
Trades and Claims
Notable Minor League Signings
Notable Losses
Cozart, Wilson, Kole Calhoun, Trevor Cahill, Justin Bour, Luis Garcia, Kevan Smith, Nick Tropeano, Adalberto Mejia, Kaleb Cowart, Miguel Del Pozo, Kean Wong, Jake Jewell, Luis Madero
Few teams possessed worse starting staffs than the Angels in 2019. They ranked dead last in fWAR (3.2) and second from the bottom in both ERA (5.64) and FIP (5.41). None of their starters even touched the 100-inning mark. The team endured an unthinkable tragedy when left-hander Tyler Skaggs passed away last July.
The Angels had no choice but to carry on without Skaggs, which meant trying to upgrade their rotation over the winter. They were connected to the top free-agent arms available (Gerrit Cole, Stephen Strasburg and Zack Wheeler) and high-end trade targets such as the Indians' Corey Kluber and Carlos Carrasco. Ultimately, despite a reported $300MM offer to Cole, the Angels did not emerge with him or any of the other aforementioned starters. But they at least came away with a couple durable back-end types, trading for Dylan Bundy of the Orioles and signing ex-Brave Julio Teheran. They're not flashy, but the two have shown an ability to competently chew up innings, which matters for a team that couldn't find anyone to do that a season ago. Bundy has thrown 160-plus innings three seasons in a row, while Teheran has seven straight seasons of 170-plus frames under his belt.
Although Bundy and Teheran make for welcome additions, the Angels could still open the season with an underwhelming group of starters. Part of that depends on when the season actually begins, though, with the coronavirus perhaps delaying it until June or later. Had the year begun on time, the Angels would not have had either Shohei Ohtani or Griffin Canning among their starting options. As of early February, Ohtani – continuing to work back from the Tommy John surgery he underwent in October 2018 – was targeting a mid-May return to pitching. Canning received "biological injections" in his elbow two weeks ago, and his 2020 outlook isn't clear at this point.
Even having just one of Ohtan or Canning (especially Ohtani) available when the season commences would change the complexion of the Angels' rotation. Otherwise, they may not field a particularly appealing or deep unit after Bundy, Teheran and Andrew Heaney. The rest of their healthy 40-man possibilities include Matt Andriese, Jaime Barria, Patrick Sandoval, Dillon Peters and Jose Suarez. Andriese spent all of last season as a reliever in Arizona, where he struggled; Barria and Sandoval have promise, but neither had success in the majors in 2019; and Peters and Suarez posted brutal numbers.
Luckily for the Halos, their lineup has the potential to terrorize opposing pitchers. The floor was already reasonably high with the best player in the world, center fielder Mike Trout, as well as Ohtani leading the way. They'll now be joined by Rendon, a superstar third baseman whom the Angels signed to a seven-year, $245MM contract after he helped the Nationals to a World Series title last season.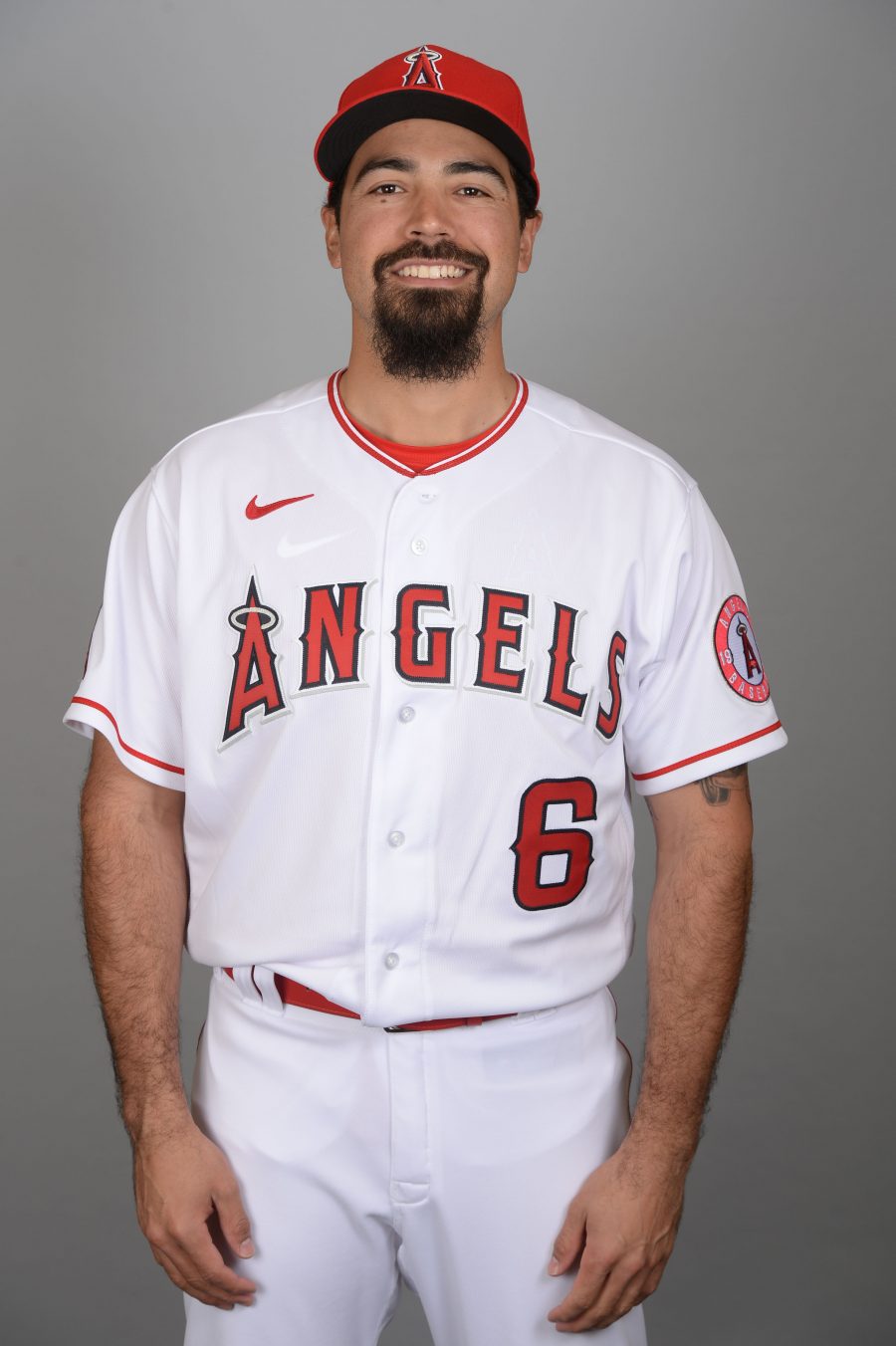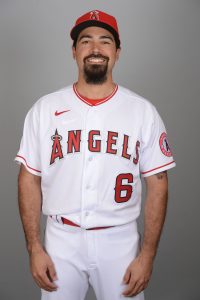 The Rendon acquisition came after the Angels rid themselves of pricey, oft-injured infielder Zack Cozart, whom they essentially had to bribe the Giants to take. Getting his $12MM-plus salary for this season off the books cost the Angels a quality prospect in shortstop Will Wilson, a first-round pick from last June whom the Halos had to send to San Francisco in order to convince the Giants to take Cozart.
The Cozart gamble didn't work out for the Angels in the two years he was on the team, though there's little reason to believe they won't get at least some high-end seasons out of Rendon. The soon-to-be 30-year-old, by far the foremost position player on the winter's open market, has consistently been among the elite performers in baseball since his first full season in 2014. Rendon's the owner of four seasons of at least 6.0 fWAR, including a career-high 7.0 last year. He'll now displace David Fletcher at third in Anaheim. While Fletcher held his own at the hot corner last season, he's capable of playing all over the diamond (he can also handle second, short and both corner outfield positions). That versatility should continue to make Fletcher a valuable piece of the team's roster.
The Angels received little value out of the catcher position last year, when Jonathan Lucroy, Kevan Smith, Dustin Garneau, Max Stassi and Anthony Bemboom combined for a dismal minus-0.6 fWAR. Stassi and Bemboom are still with the organization, but they'll take a backseat to new starter Jason Castro. The $6.85MM deal the Angels handed Castro, a former Astro and Twin, looks eminently reasonable when you consider what he brings to the table. The 32-year-old Castro is an enormous asset in the pitch-framing department who, throughout his career, has thrown out a roughly average number of would-be base stealers and offered passable production for his position on the offensive side. Castro's track record suggests that he'll be a major upgrade over the backstops the Angels relied on a year ago.
Trout, Ohtani, Rendon, Fletcher and Castro make for over half of a promising core of regulars. There are some questions elsewhere, though. For instance, can normally big-hitting left fielder Justin Upton bounce back from an injury-marred season? The same applies to defensively brilliant shortstop Andrelton Simmons, who's entering the last year of his contract. Meanwhile, it's fair to wonder if first baseman Albert Pujols has anything at all left in the tank, and whether infielder Tommy La Stella and right fielder Brian Goodwin can follow up on their surprising showings from 2019. Goodwin may not be long for a starting job unless he absolutely tears it up, as the Angels have a stud prospect in soon-to-be 21-year-old Jo Adell breathing down his neck. The fact that Adell is charging toward the bigs is among the reasons the Angels bid goodbye to longtime starting right fielder Kole Calhoun over the winter, buying him out for $1MM in lieu of exercising a $14MM option. If the coronavirus doesn't rob us of a 2020 season, Adell figures to make his much-anticipated debut this year.
Along with some iffiness in their position player cast, the Angels are facing a bit of uncertainty in their bullpen. Their relief corps last year was only a middle-of-the-pack bunch – albeit one with some intriguing choices in Hansel Robles, Ty Buttrey, Cam Bedrosian, Noe Ramirez and Keynan Middleton – and the team didn't make any obvious improvements during the offseason. The Angels instead just made small moves such as claiming righty Mike Mayers from the Cardinals and grabbing lefty Ryan Buchter on a non-guaranteed deal. At the very least, Buchter could end up as a sneaky good signing. He has a history of strong run prevention, though the fact that he walked more hitters and yielded more home runs than ever last season forced him to settle for a minors pact.
2020 Season Outlook
On paper, it's fair to say this is a better Angels roster than the 2019 version that spiraled to a 72-90 record and extended the franchise's playoff drought to five years. Whether the Angels will turn into real playoff contenders this season is another matter, though, largely because it's once again tough to bank on their rotation operating at a high level. Moreover, the Angels find themselves in a division with at least two likely playoff contenders (the Astros and Athletics) and a Rangers club that seemingly bettered itself over the winter. However, at a minimum, it would be a disappointment for the Angels not to surpass the .500 mark for the first time since 2015.
How would you grade the Angels' offseason? (Poll link for app users)
[polldaddy poll=10523752]
Photo courtesy of USA Today Sports Images.