Right-hander Jack Flaherty has developed into an immensely valuable building block for the Cardinals since his first full season in 2018. He truly came into his own last year, a 196 1/3-inning showing in which he pitched to a 2.75 ERA/3.46 FIP with 10.59 K/9 and 2.52 BB/9. Flaherty was especially untouchable during the second half of the campaign, as he notched a stunning 0.91 ERA over 99 1/3 frames down the stretch to help the Cardinals to a National League Central title. The overall effort led to a fourth-place finish in the NL Cy Young balloting for the 24-year-old.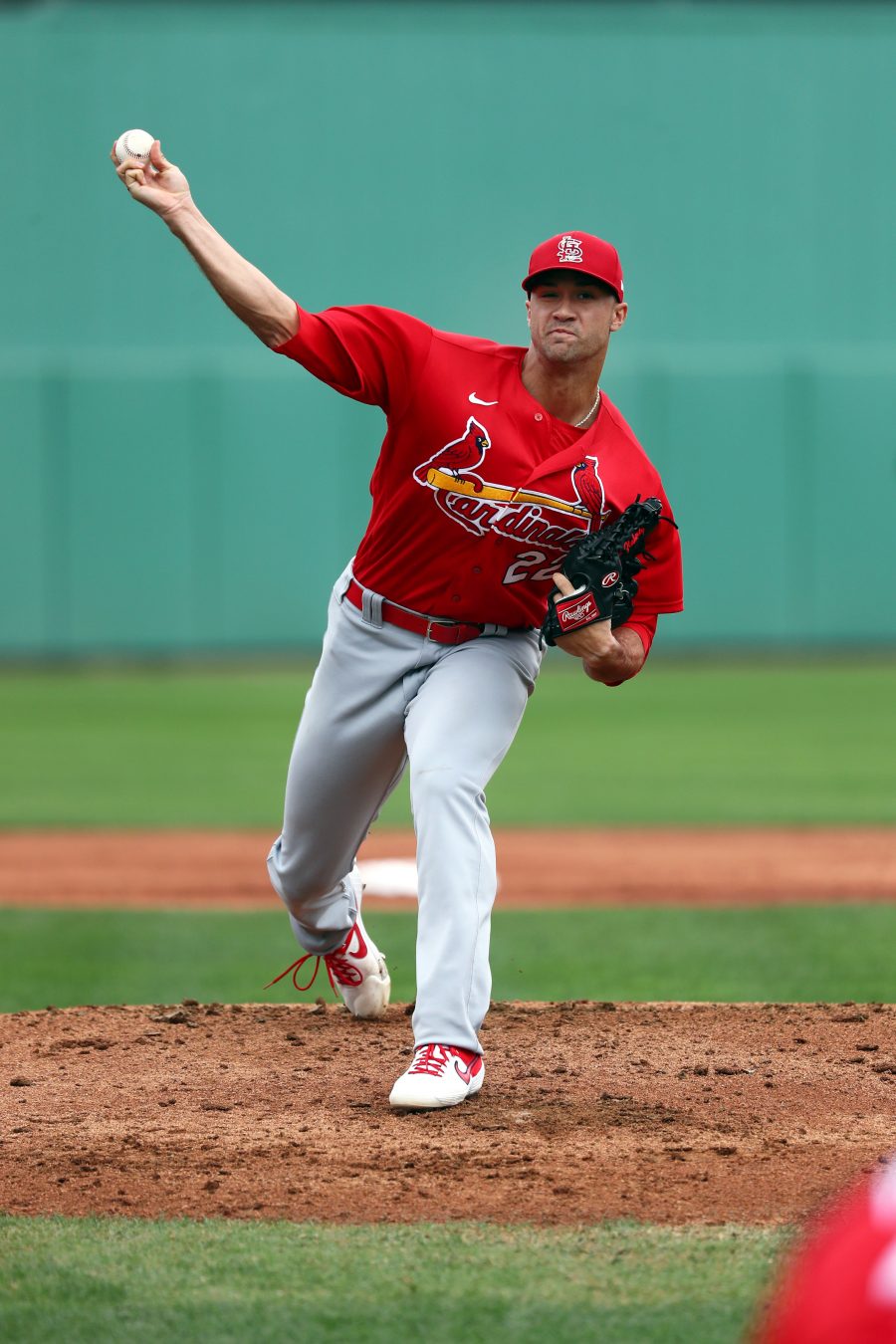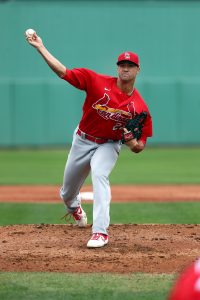 While Flaherty now looks like an irreplaceable member of the Cardinals' roster, it wasn't too long ago that they showed a willingness to part with him. Sure, the Cardinals invested quite a bit in him – they took Flaherty 34th overall in the 2014 draft – and he became a consensus top 100 prospect as a farmhand, but they considered moving him in an effort to bolster their offense.
When the Cardinals were trying to acquire outfielder Giancarlo Stanton from the Marlins after the 2017 season, Derrick Goold of the St. Louis Post-Dispatch wrote that the Redbirds were open to dealing an "elite pitching prospect such as Sandy Alcantara or Jack Flaherty" to make the trade happen. A swap did not occur, though, as Stanton decided he would not waive his no-trade clause to go to St. Louis.
In hindsight, the Cardinals dodged a bullet. Stanton was coming off an NL MVP-winning season at the time, and though he's still an effective player, injuries and a decline in performance have weighed him down the past two years in a Yankees uniform. And Stanton's contract would have been a burden to the Cardinals, as he still had $295MM coming to him at the time and continues to be owed well over $200MM now.
The Cardinals couldn't get the Stanton deal done, but their talks with the Marlins did lay the foundation for a notable trade between the teams. A few days after Stanton said no to St. Louis, it acquired fellow outfielder Marcell Ozuna from Miami. It was costly for the Cardinals, who gave up Alcantara and another young pitcher, Zac Gallen, as part of the package. Both of them have since turned into quality major league starters, so they're missed in St. Louis. Ozuna's no longer on the team, either, as he left for the Braves in free agency this past offseason after two solid years as a Cardinal. But at least he didn't cost the team Flaherty, as Stanton might have.
Stanton wasn't the only big bat whom the Cardinals considered trading Flaherty for heading into 2018. They also reportedly were willing to surrender him for then-Blue Jays third baseman Josh Donaldson, who was entering his final year of team control and was due $23MM. Thankfully for the Cardinals, the Jays declined their offer. That proved to be an enormous mistake by Toronto, which finished well below .500 in 2018 as Donaldson struggled through an injury-riddled year. The club did end up trading him to Cleveland that August, but it received a much lighter return in the form of righty Julian Merryweather, who's now 28 and still hasn't pitched in the majors.
There's a saying that sometimes the best trades are the ones you don't make. That holds true for St. Louis in the two aforementioned cases. The organization was clearly fortunate to retain Flaherty, who has evolved into one of the most effective pitchers in baseball. And as someone who won't reach arbitration until next winter, the Cardinals aren't in danger of losing him soon, nor will he put a major dent in their payroll in the near future.
Photo courtesy of USA Today Sports Images.