The Tigers have made official what so many have expected to be the case over the past several months: Arizona State first baseman Spencer Torkelson has been selected by Detroit with the No. 1 overall pick in the 2020 MLB Draft. Interestingly, the team announced him as a third baseman — where he played in high school but has not appeared in college. The slot value for the top pick checks in at $8.415MM.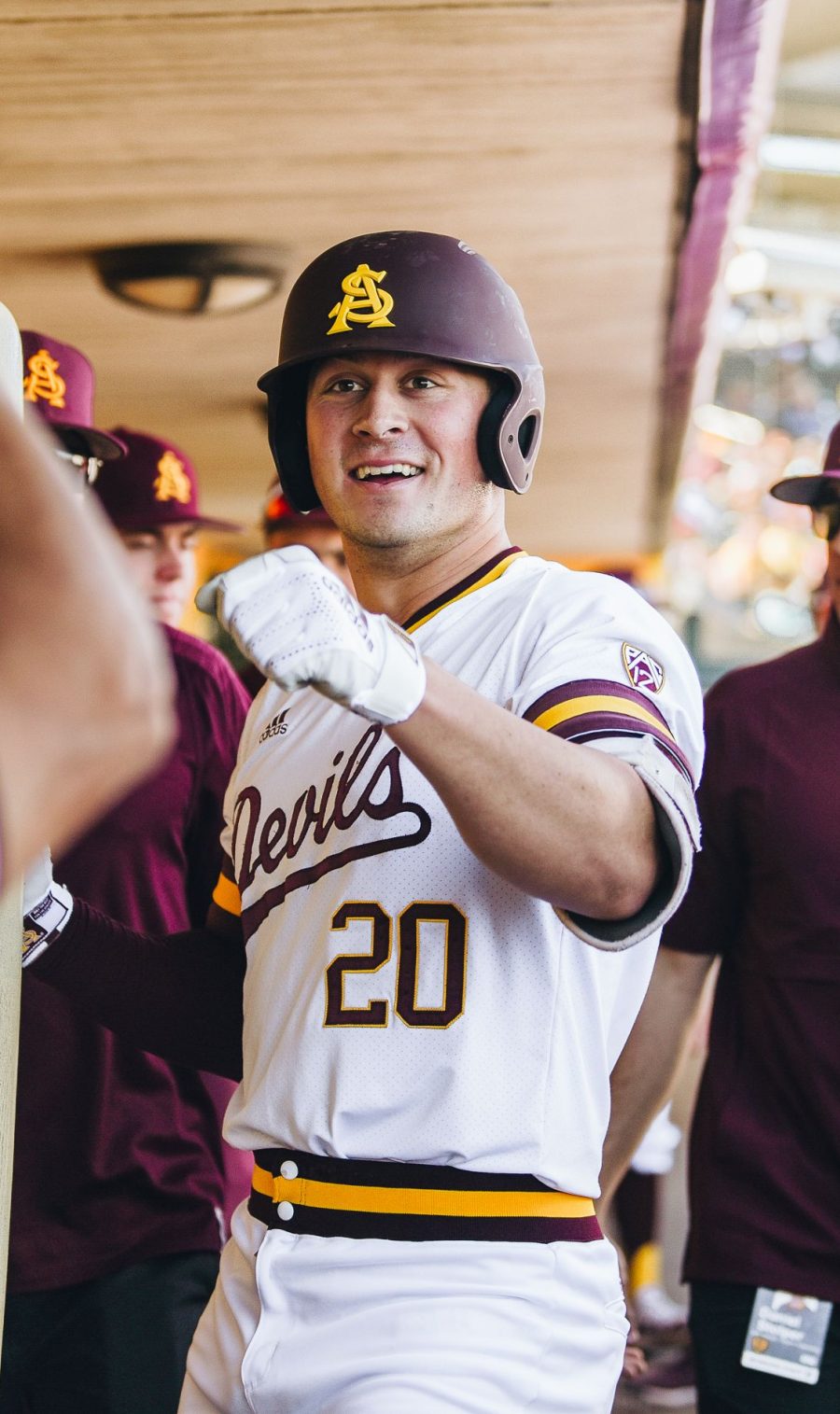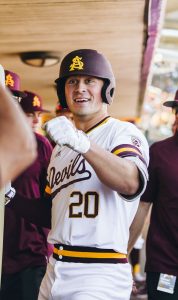 Torkelson, still just 20 years of age, has wowed scouts with his power, plate discipline and feel for hitting throughout his career with the Sun Devils. A career .337/.463/.729 hitter with 54 home runs, 33 doubles and a 110-to-104 BB/K ratio in 628 college plate appearances, Torkelson was off to his best start yet when the NCAA halted play due to the COVID-19 pandemic. Through 17 games and 82 plate appearances in 2020, Torkelson had posted a ridiculous .340/.598/.780 slash with six homers and 31 walks against 15 punchouts.
Pre-draft rankings were in agreement that Torkelson and Vanderbilt third baseman/outfielder Austin Martin were the top two talents in this year's draft. Most gave Torkelson the slight edge — he topped the rankings at Baseball America, ESPN, FanGraphs and MLB.com — although some peg Martin as the slightly better all-around prospect due to his superior defensive value.
There's little arguing that the Tigers made any sort of misstep, though. Torkelson is widely regarded as a potentially fast-moving bat with off-the-charts power who could hit in the middle of a big league lineup for years to come. That'd be music to the ears for the Tigers and their fans, as the organization's lengthy rebuild has resulted in a farm system that is deep in high-end pitching talent but has fewer bats on the fast track to the Majors. Right-handers Casey Mize (the No. 1 pick in 2018) and Matt Manning, coupled with southpaw Tarik Skubal, give the Tigers a trio of arms upon which to dream. That trio is backed by several other potential rotation pieces, including Alex Faedo, Beau Burrows and Franklin Perez.
Torkelson should immediately become the Tigers' top position prospect — and one of the top position prospects in all of baseball for that matter. FanGraphs' Eric Longenhagen writes that the 20-year-old Torkelson possesses "sublime hitter's timing, plus bat speed, and above-average barrel control and ball/strike recognition," ultimately tabbing him as a future "thumping, heart of the order hitter." ESPN's Kiley McDaniel calls him the safest pick in the draft, pointing to his previous success with a wood bat in summer league play and calling Torkelson a potentially "above-average hitter with an above-average walk rate and 30+ homers."
Torkelson is being advised by the Boras Corporation, but there's no indication that a deal will be difficult to reach. In fact, Lynn Henning of the Detroit News suggested yesterday that the two sides are expected to come to terms on a deal in the vicinity of Torkelson's slot value without a long, drawn-out negotiation process. Assuming that indeed pans out, the Tigers will suddenly find themselves with five of the top 60 prospects in baseball according to each of MLB.com, FanGraphs, Baseball America and The Athletic (joining the aforementioned pitchers and 2019 first-round outfielder Riley Greene).
It's been an excruciating rebuild process for Tigers fans, but the team's next core is coming into focus, and Torkelson should be squarely in the middle of the team's resurgence.
Photo courtesy of Arizona State University Media Relations.