The Braves and Cubs have swung a notable trade, as outfielder Joc Pederson is on his way to Atlanta in exchange for first base prospect Bryce Ball.  Both teams have announced the trade, and there doesn't appear to be any money changing hands in the deal.  This means the Braves will absorb all of the approximately $1.84MM remaining of Pederson's $4.5MM salary for the 2021 season, as well as the $2.5MM buyout of the $10MM mutual option on his services for 2022.
Pederson addresses a clear and obvious need in the outfield for Atlanta after superstar Ronald Acuna Jr. was lost for the season due to a torn ACL.  Pederson has a lot of center field experience over his career, though it is probably more likely that he'll be deployed mostly as a corner outfielder for the Braves.  With Pederson handling left or right field on a regular basis and Guillermo Heredia getting the bulk of the work in center field, the Braves can toggle between Orlando Arcia, Ehire Adrianza, Ender Inciarte and Abraham Almonte for the other corner spot and as backup options.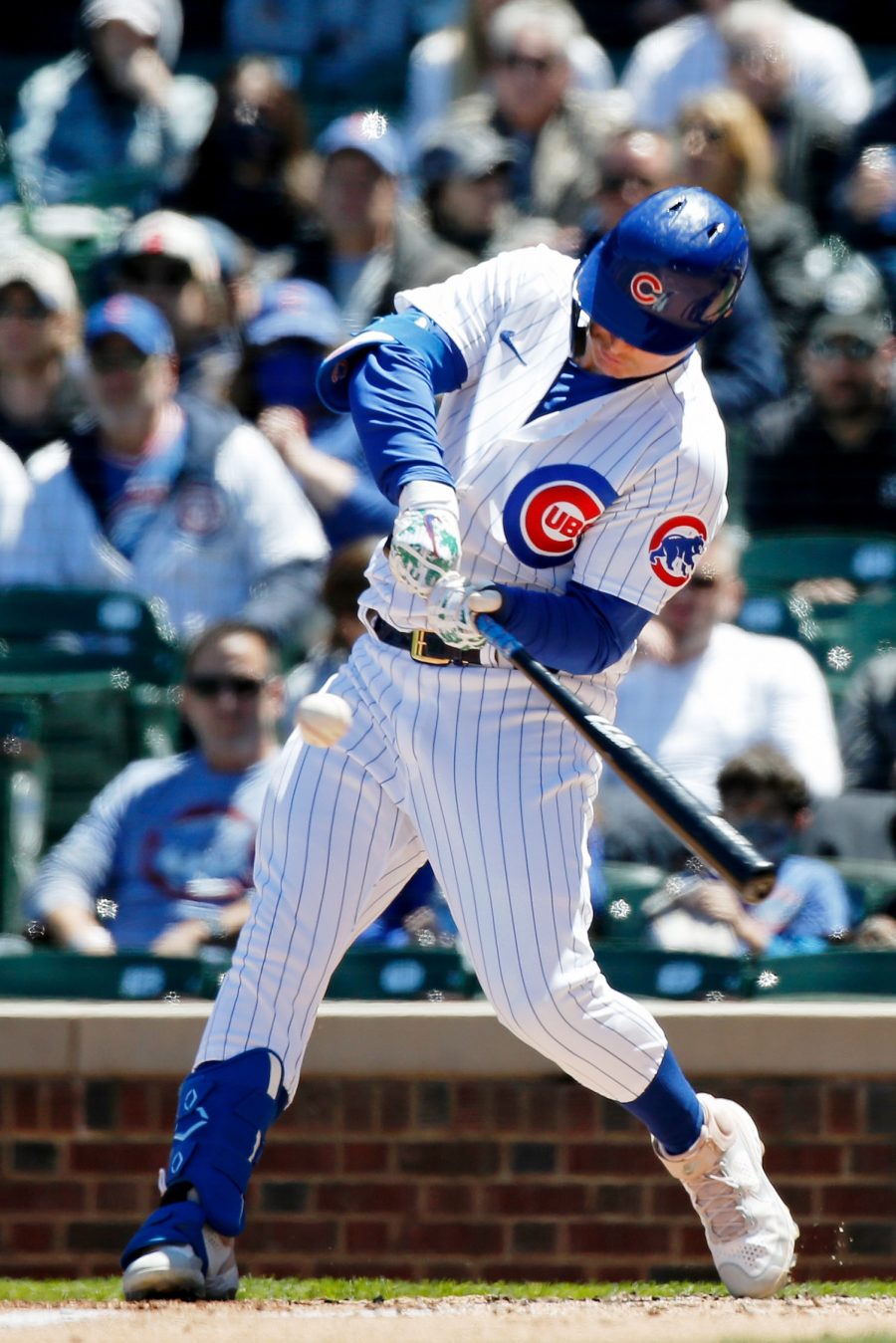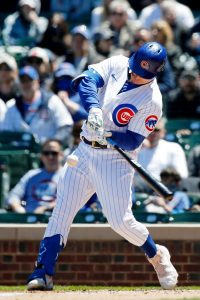 Some type of right-handed hitting option might be necessary as a complement to Pederson, who has a modest .271/.348/.339 slash line in 66 PA against left-handed pitching this season.  His decision to sign a free agent deal with the Cubs last winter was made in part because Chicago offered Pederson a chance to every day rather than in a platoon capacity, and his numbers are still an improvement from his overall career line against left-handed pitching.  The batting average and OBP are at least respectable enough that the Braves might still use Pederson as more or less an everyday player just to plug one outfield hole.
It also possible the Braves could add another outfielder on the trade market, since today's swap indicates that the club hasn't conceded anything in the wake of Acuna's devastating injury.  Atlanta has a 44-45 record but sits just 3.5 games back of the Mets for first place in the NL East.  Since the Braves have a tough schedule between now and the July 30 trade deadline (five games against the Mets, three against the Phillies, and three each against playoff contenders Tampa Bay and San Diego), it also isn't out of the question that Pederson could be flipped again if the Braves struggle over the next two weeks and decide to sell some pieces.
An above-average bat for most of his seven seasons with the Dodgers, Pederson was also dealt to the Angels in a rather infamously scuttled deal prior to the 2020 campaign, but he remained on L.A.'s blue team long enough to capture a World Series ring.  He posted a .991 OPS over 37 plate appearances during the Dodgers' postseason run, providing a happy ending after a struggle (.681 OPS in 138 PA) of a regular season.
The Braves had some interest in Pederson as a free agent, but he ended up signing with Chicago, and still hasn't really gotten himself right at the plate.  Pederson has been a slightly below-average (95 wRC+, 96 OPS+) hitter in 287 total plate appearances this season, hitting .230/.300/.418 with 11 home runs.  All 11 of those homers have come against right-handed pitching, yet while Pederson sought out more playing time against lefties during the winter, the irony is that he has now struggled to hit righties for two straight seasons.  Pederson has only a .218/.285/.442 slash line in 221 PA against righties this year.
The Cubs have a 44-46 record, only a half-game behind the Braves in the standings and yet seemingly a world apart in terms of expectations for the remainder of the 2021 season.  Chicago has won just six of its last 25 games, thanks to a crushing 11-game losing streak that seems to have put them in a seller's mindset as the deadline approaches.  As a rental player, Pederson was a natural trade chip to be moved, and speculation has swirled for months that such impending free agents (and franchise cornerstones) such as Kris Bryant, Javier Baez, and Anthony Rizzo could be on the move by July 30.
Today's trade could be the first of many for the Cubs over the next two weeks, and the Wrigleyville side has already picked up one interesting minor leaguer in Ball.  A 24th-round pick for Atlanta in the 2019 draft, Ball was a power-heavy prospect who immediately displayed that skill in his first pro season, batting a cumulative .329/.395/.628 with 17 homers over 263 PA with the Braves' rookie league and A-ball teams in 2019.  It hasn't been as smooth for Ball this year, however, with only a .207/.354/.396 slash line in 212 PA at high-A ball, including a power dropoff resulting in only six home runs and a big reduction in slugging percentage.
MLB Pipeline ranked Ball as the 12th-best prospect in the Braves' farm system, so he is more than just a lottery ticket at age 23 if the Cubs development system can sharpen his hitting potential.  For the sake of future trade speculation, Ball isn't really enough of a premium first base prospect that it would make a Rizzo trade any more likely than it already is, necessarily.  (By that same token, dealing a first base prospect probably also isn't a hint about Freddie Freeman's future with the Braves, though Freeman certainly doesn't look like a trade candidate.)
Photo courtesy of USA Today Sports Images