In a surprise move, the Yankees acquired three-time All-Star Anthony Rizzo from the Cubs this afternoon, both teams announced. The move brings to an end Rizzo's nine-year tenure on the North Side. In exchange, Chicago will pick up a pair of prospects: outfielder Kevin Alcantara and right-hander Alexander Vizcaino.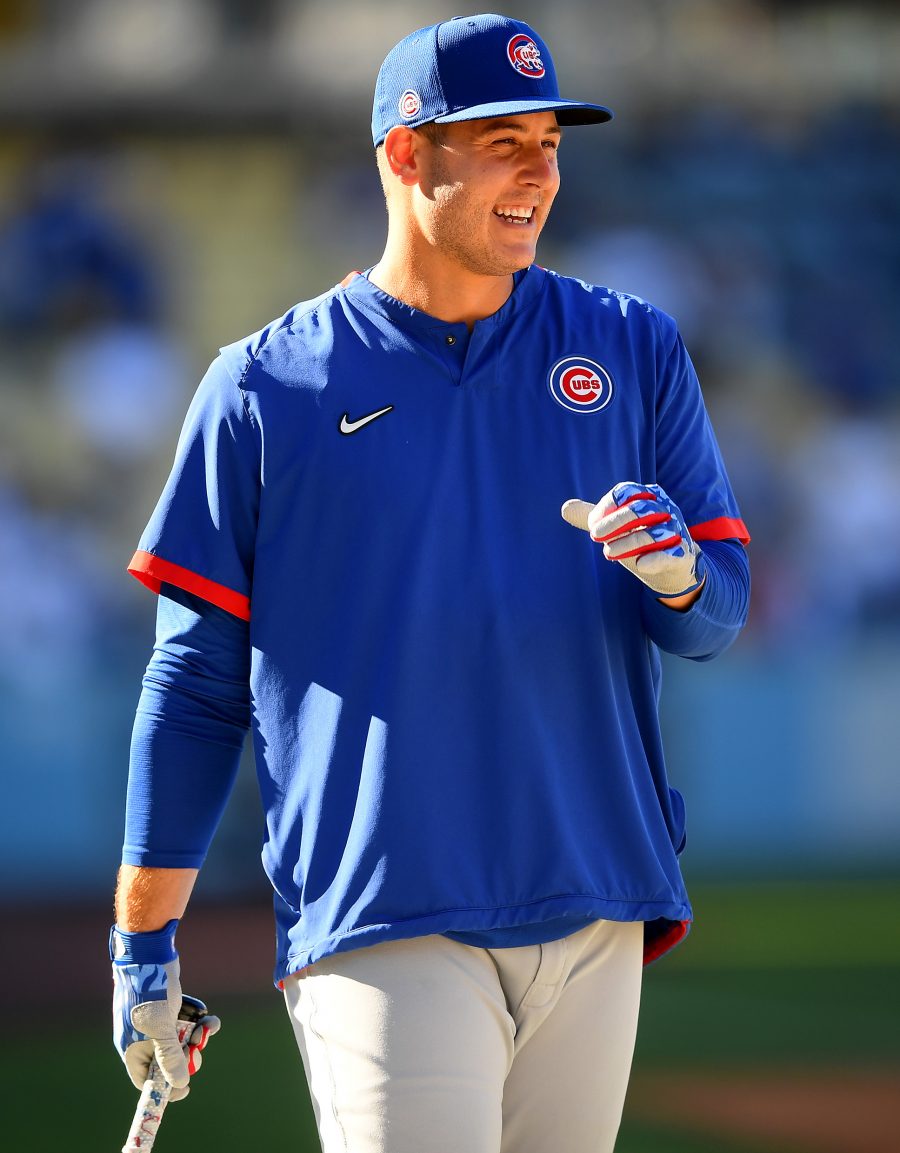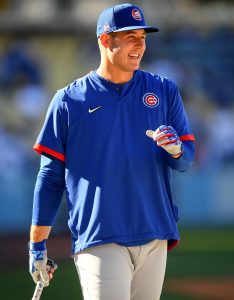 It's the second big deadline acquisition for the Yankees, who just yesterday swung a deal for another corner bat in Joey Gallo. The front office continues to bolster the offense, adding another above-average hitter to a lineup that has underperformed expectations over the course of the year. It doesn't hurt that Rizzo — like Gallo — hits from the left side, adding balance to an order that was extremely right-handed heavy two days ago.
Rizzo is no longer the player he was at his peak, but there's no doubt he'll be a boost to the Yankees order. The 31-year-old is hitting .248/.346/.446 (115 wRC+) with 14 home runs across 376 plate appearances. He's been an above-average bat in every season of his career, outside of a brief run as a rookie with the 2012 Padres. Rizzo doesn't strike out often, punching out in just 15.7% of his plate appearances this season while making contact on an above-average 81.8% of his swings. Both figures are right in line with his career marks.
Those bat-to-ball skills should appeal to fans concerned about the Yankees' whiff-heavy offense. New York has a 24.5% strikeout rate as a team (excluding pitchers), the sixth-highest mark in MLB. The acquisition of Gallo only figures to increase that tendency (although the slugger more than offsets the whiffs with huge power and walk totals). Rizzo's much more likely to put the ball in play, albeit without as much impact as some of the Yankees' other middle-of-the-order players. He still makes plenty of hard contact, but that hasn't translated into huge extra-base output this year. Rizzo's .198 ISO (slugging minus batting average) and barrel rate are both above-average but no longer elite.
Of course, the Yankees incumbent first baseman is among the right-handed power types that make up a good chunk of the roster. Luke Voit led MLB with 22 home runs in 2020 and is reportedly nearing a return from the 10-day injured list. His name surfaced in surprising trade rumors this morning, though, and it now seems fairly likely he'll find himself on the move before tomorrow afternoon's deadline. With Rizzo at first base and Giancarlo Stanton at designated hitter, there wouldn't seem to be much room for Voit.
New York could see a Voit transaction as a way to clear some payroll space. The 30-year-old is making $4.7MM this season (with a matching luxury tax number) in his first year of arbitration. He's still due around $1.6MM of that money for the rest of the season. Voit is controllable for three additional campaigns via arbitration.
Clearly, New York is working extremely hard to stay below the $210MM luxury tax threshold. The Yankees CBT figure is a bit below $206MM, in the estimation of Roster Resource's Jason Martinez. New York has gotten the Rangers and Cubs to absorb the entirety of Gallo's and Rizzo's respective salaries as part of their ongoing effort not to take on any additional obligations.
Of course, doing so requires parting with more talented prospects. The Cubs seem to have done well in adding Alcantara and Vizcaino, both of whom ranked among the top 15 minor league talents in the organization on Baseball America's midseason update. Eric Longenhagen of FanGraphs also ranked the duo highly, slotting Alcantara as the sport's #120 overall prospect entering the year.
Alcantara, 19, draws praise for his projectable frame and chance to grow into big power. A center fielder now, he might grow out of the position, but he's a high-upside addition to the lower levels of the Cubs' farm system. Alcantara's playing in the rookie level Arizona Complex League, so he's years from the majors — similar to the group of players Chicago picked up from the Padres in last winter's Yu Darvish trade.
Vizcaino's a nearer-term addition. He's topped out at High-A, but the changeup specialist is already 24 years old and was selected to the 40-man roster last offseason. He still has a pair of minor league option years remaining after this season. Longenhagen suggests his delivery likely points to a bullpen future, but he's been a starting pitcher to this point in his career. Vizcaino hasn't pitched much this season due to injury, but he tossed 115 innings of 4.38 ERA ball across two levels of A-ball back in 2019.
Alcantara and Vizcaino makes for a solid return on-paper, since Rizzo will hit free agency at the end of the season. There's no question, though, that his departure will be a bitter pill to swallow for many Cubs fans. Rizzo was one of the faces of the Cubs most successful runs in decades, and a beloved figure on the 2016 World Series team. For many on the North Side, it'll hurt to see him go — no matter the regard of the players the team received in return.
It's likely only the beginning for Chicago, who still figures to market Kris Bryant, Craig Kimbrel and perhaps Javier Báez within the next day. Like Rizzo, Bryant and Báez will reach free agency at the end of the season, and the Cubs are obvious deadline sellers. Chicago has reportedly made some efforts at a Báez extension, but that was also true of Rizzo and ultimately didn't come to fruition. The Rizzo trade is the biggest move yet in should be a series of transactions for the Cubs in the coming hours.
Jack Curry of YES Network was first to report the sides were nearing agreement on a Rizzo trade, as well as the identities of the prospects involved and the Cubs assumption of the salary. Ken Rosenthal of the Athletic reported the deal had been completed.