Bryce Harper and Shohei Ohtani have been named the respective league Most Valuable Players, according to announcements from the Baseball Writers Association of America. It's the second MVP of Harper's career, while Ohtani's a first-time winner.
Harper led all hitters (minimum 500 plate appearances) by measure of wRC+ this past season. His .309/.429/.615 line checked in 70 percentage points above the league average. The Phillies star ranked sixth in the National League with 35 home runs and paced the league with 42 doubles, leading to an NL-best slugging percentage. Harper also drew plenty of walks, as he does on an annual basis, leading to the second-highest on-base percentage in the Senior Circuit.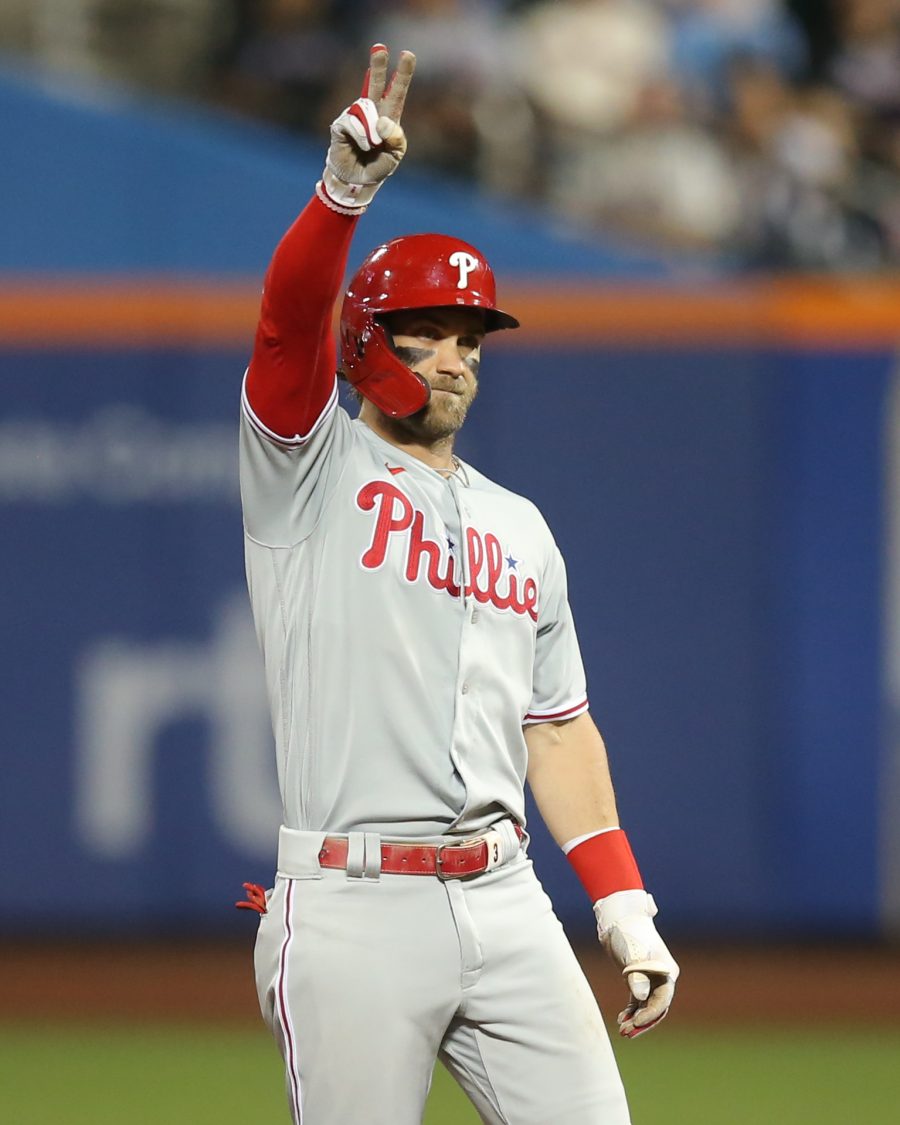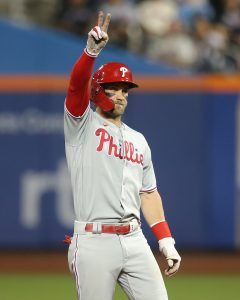 The six-time All-Star was especially great down the stretch. Over the season's second half, Harper mashed at a .338/.476/.713 clip, helping him earn his second career Silver Slugger award as well. Harper didn't rate particularly well defensively, but that sheer offensive excellence was enough to take the crown. This kind of season is no doubt what the Phils had in mind when signing him to a record-breaking $330MM free agent contract. He'll remain in Philly through 2031, and the organization and fanbase can hope for a few more seasons of this ilk from the likely future Hall of Famer.
Harper appeared on all 30 ballots, garnering 17 first-place votes. That was enough to edge out the Nationals' Juan Soto and the Padres' Fernando Tatís Jr., the other two NL finalists. Soto picked up six first-place votes after posting a .313/.465/.534 line and pacing the league in on-base percentage. Tatís bopped a league-best 42 homers while playing a good chunk of the season at shortstop, a performance that earned him two first-place votes. Giants shortstop Brandon Crawford and Nationals/Dodgers infielder Trea Turner were the other players to receive first-place nods, enough to finish in fourth and fifth place, respectively.
Voting in the American League was far more resounding, as Ohtani claimed the award unanimously. It's easy to understand why, as he's coming off a season unlike any we've seen in recent memory. As a hitter, the 27-year-old mashed at a .257/.372/.592 clip. He popped 46 home runs, a mark that trailed only Vladimir Guerrero Jr. and Salvador Pérez in the AL. Only Guerrero had a higher slugging percentage (again minimum 500 PA), while Guerrero, Yuli Gurriel, Yoan Moncada and Aaron Judge were the group to top Ohtani in on-base percentage.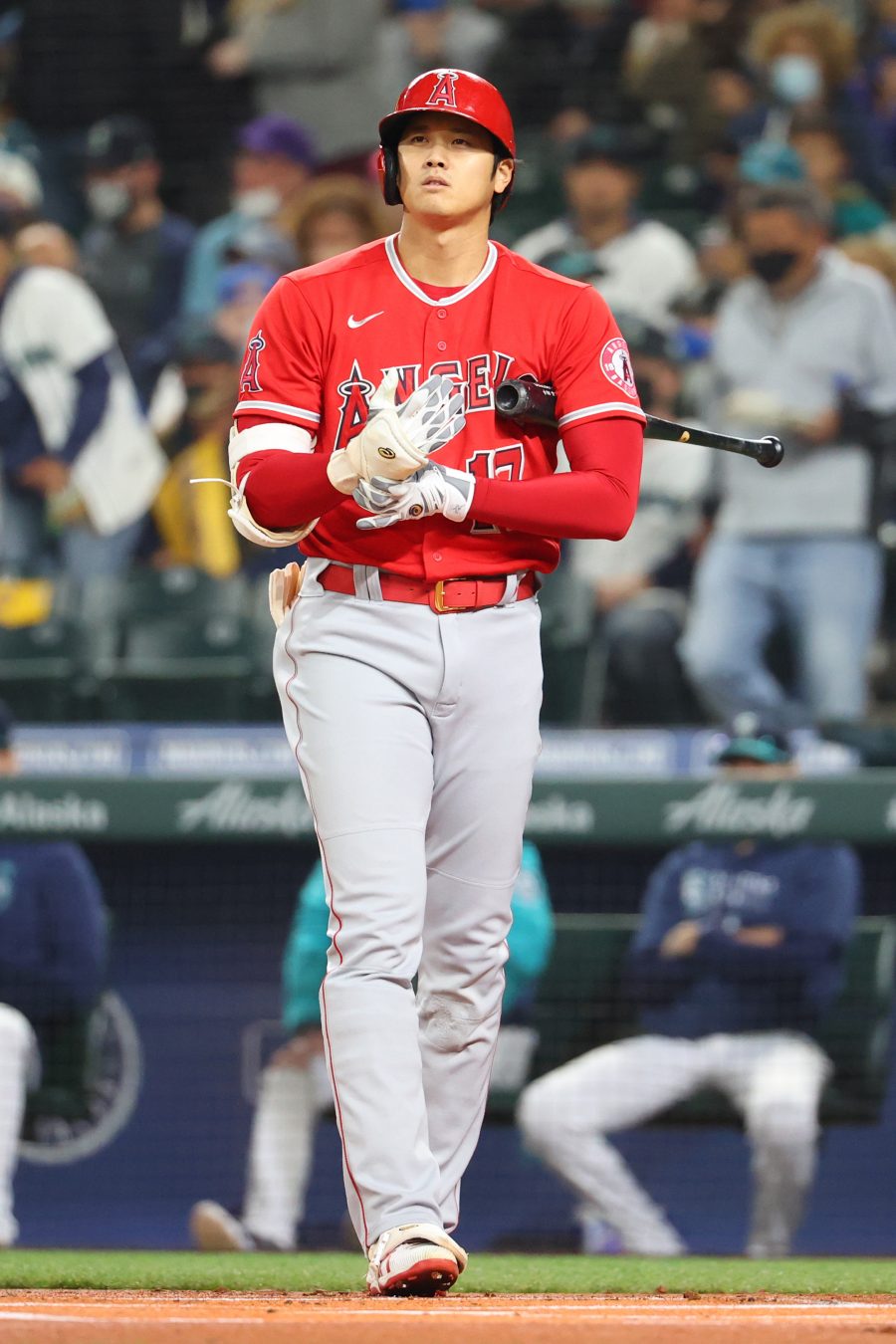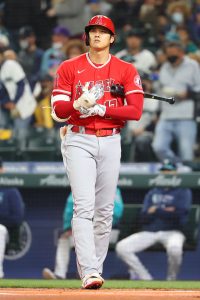 That work at the plate alone would have been enough to get Ohtani on MVP ballots, but his additional contributions on the mound made him an easy choice for voters. After injuries limited his pitching workload over his first two big league seasons, Ohtani stayed mostly healthy in 2021 and logged a career-best 130 1/3 frames. He pitched to a 3.18 ERA that was ninth-lowest among the 64 AL hurlers with 100+ innings. Ohtani's 29.3% strikeout rate checked in sixth among that same group, while he placed fifth in strikeout/walk rate differential (21 percentage points) and sixth in SIERA (3.61). He's controllable through 2023 via arbitration, although it stands to reason the Angels would love to work out an extension to keep the two-way star in the fold for the long-term.
While Ohtani's historic showing took the suspense out of the result, that's not to say there weren't worthy challengers. Guerrero led the AL in both on-base and slugging en route to a second-place finish. 29 voters placed Guerrero second on their ballot, with the only other second-place nod going to Pérez. Guerrero's teammate with the Blue Jays, Marcus Semien, easily finished in third place, followed by Judge and Carlos Correa.
Full balloting results available.
Images courtesy of USA TODAY Sports.