The Bronx Bombers' quiet offseason has come to an abrupt end, as the Yankees and Twins have combined on a blockbuster of a five-player deal.  Third baseman Josh Donaldson, infielder Isiah Kiner-Falefa, and catcher Ben Rortvedt are all heading to the Yankees, while the Twins will pick up catcher Gary Sanchez and infielder Gio Urshela.  The $50MM still owed on Donaldson's contract is being entirely absorbed by the Yankees, as per MLB.com's Mark Feinsand. To create space on their 40-man roster, New York placed reliever Zack Britton on the 60-day injured list.
Donaldson has a five-team no-trade clause, though it isn't known if the Yankees were one of the five clubs on his list, or if he waived his clause to head to New York.  The Yankees will pay a $2MM assignment bonus due to the trade, and in being moved, the $16MM club option on Donaldson for 2024 now becomes a mutual option with a $6MM buyout, rather than an $8MM buyout.
This gigantic deal creates a shakeup on the rosters of both clubs, and ends Kiner-Falefa's Minnesota tenure after just one day.  The Twins only acquired Kiner-Falefa from the Rangers for Mitch Garver on Saturday, but now the former Gold Glover has been flipped as part of a much bigger deal that sees the Twins move a major salary off their books.  Another flip doesn't appear to be forthcoming, as The Athletic's Ken Rosenthal says the Twins plan to use Sanchez behind the plate.
After a winter of speculation about how the Yankees would address their infield, the Bronx Bombers have now installed Donaldson as their new everyday third baseman and Kiner-Falefa as their new shortstop.  (New York was linked to IKF earlier this winter, so the team has finally landed him even after his brief stopover in Minnesota.)  DJ LeMahieu may float between first and second base, sharing time with Gleyber Torres at the keystone and Luke Voit at first base.  The DH spot is also a possibility to give at-bats to players, depending on how much outfield time Giancarlo Stanton can handle.
All this to be said, we certainly can't rule out the Yankees making yet another big splash, since the team has been linked to both Freddie Freeman and Matt Olson to address first base.  If either of those players are obtained, Voit would certainly look like an immediate trade candidate, and even dealing LeMahieu or Torres could be a possibility depending on what direction the Yankees wish to take.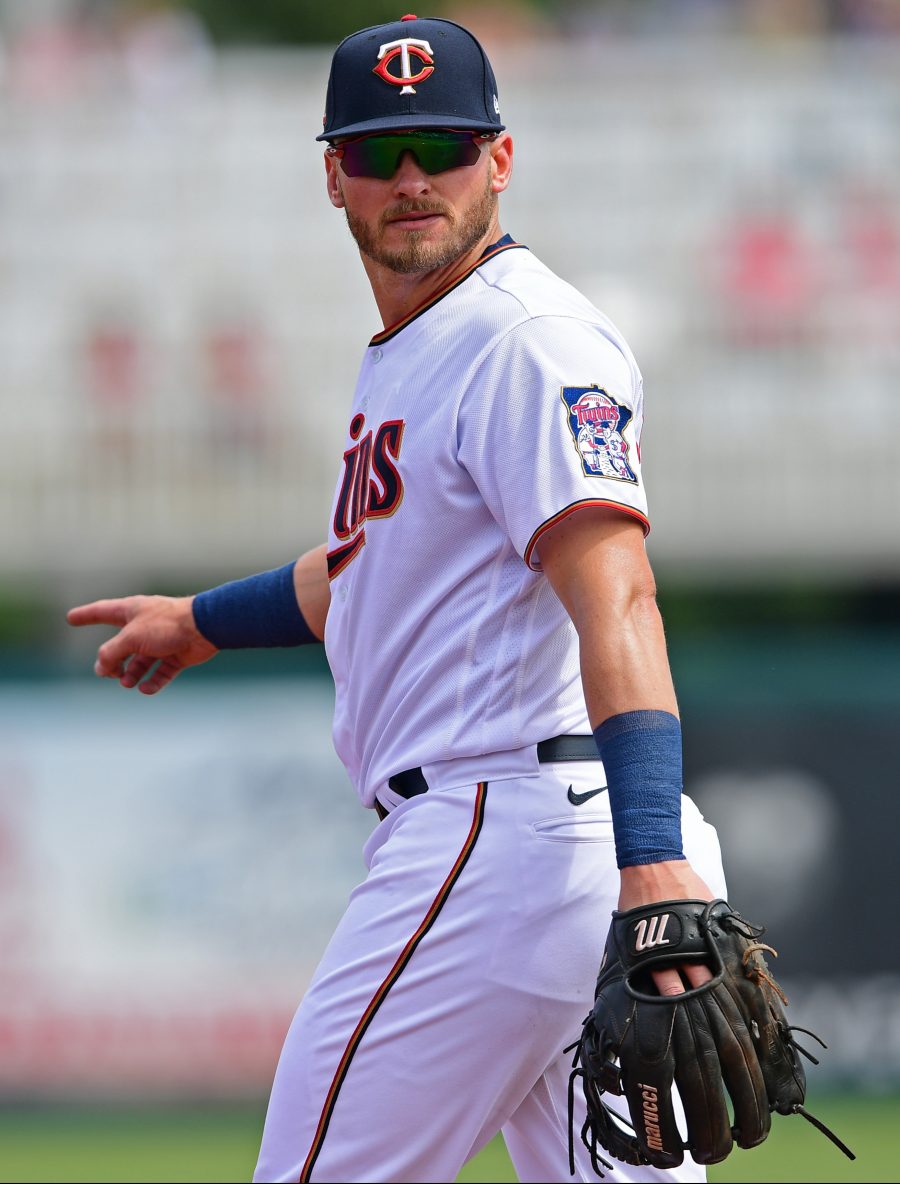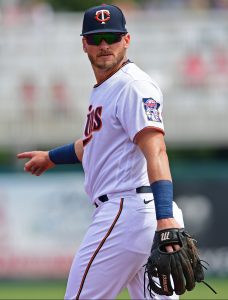 Donaldson is no stranger to the AL East, having enjoyed some of his best years (including his 2015 MVP season) while playing with the Blue Jays from 2015-18.  The 36-year-old's production hasn't declined much since those years in Toronto, as while injury concerns have cropped up as Donaldson has gotten deeper into his 30s, Donaldson is still a dangerous bat.  The third baseman hit .247/.352/.475 with 26 homers over 543 PA with the Twins last season, and continued to post his usual elite-level hard-contact and walk rates.
Defensive metrics are mixed on Donaldson's third base glovework, but New York is hoping that Kiner-Falefa can pick up any defensive slack on the left side of the infield.  The winner of the AL Gold Glove Award as a third baseman with Texas in 2020, Kiner-Falefa has also been impressive over 1498 career innings shortstop in the view of the Defensive Runs Saved (+14) and UZR/150 (+1.7) metrics, though the Outs Above Average metric (-7) was very down on his shortstop glovework in 2021.  The Fielding Bible ranked Kiner-Falefa third among all shortstops in their voting for the 2021 season.
Kiner-Falefa is controlled through two more arbitration seasons, thus essentially making him a bridge to what the Yankees hope will be their shortstop of the future.  All winter long, New York has reportedly resisted getting into the hunt for the top tier of the free agent shortstop market due to the team's belief in star prospects Anthony Volpe and Oswald Peraza.  With Peraza maybe approaching his MLB debut as early as this season and Volpe perhaps coming by 2023, the Yankees wanted to retain flexibility at shortstop rather than lock themselves into a ten-year commitment to a Carlos Correa or a Corey Seager.
Rortvedt is the least famous of the five names involved in the swap, and he hit only .169/.229/.281 over his first 98 PA in the majors, all with Minnesota last season.  While Rortvedt has hit better in the minors, he isn't expected to be another Sanchez at the plate, as the Yankees seem to intend Rortvedt to platoon with Kyle Higashioka in something of a defense-first tandem.  Given all the other pop in New York's lineup, focusing on glovework behind the plate seems like a fair tradeoff, particularly since Sanchez's defense has been a topic of controversy for years amongst Yankees fans.  Again, it isn't out of the question that the aggressive Yankees could make another move to add a more proven veteran to the catching mix.
Payroll-wise, the Yankees take on Donaldson's $50MM, the projected $4.9MM for Kiner-Falefa's 2022 salary, and Rortvedt's minimum salary.  Urshela's $6.55MM salary for 2022 and Sanchez's projected $7.9MM salary come off the books, leaving the Bombers with a luxury tax number of roughly $242.7MM (according to Roster Resource).  This is well over the new $230MM tax threshold but under the "second tier" of $250MM that would trigger a stiffer financial penalty for the Yankees.  The club made a point of ducking under the luxury tax line in 2021 and thus resetting its clock, so the Yankees would only have to pay a first-timer penalty of 20 percent on the overage for every dollar spent between $230MM and $250MM.
The savings are much more profound for the Twins, who get Donaldson off their books and have now freed up some longer-term payroll space.  According to SKOR North's Darren Wolfson (Twitter link), the Twins didn't pick up Kiner-Falefa with the intention of immediately moving him again, yet the club was ultimately swayed at the Yankees' offer to take all of Donaldson's contract.
This isn't to say that Minnesota is necessarily looking to tear down the roster, as much of Donaldson's 2022 salary space has now been filled by Sanchez, Urshela, and even Sonny Gray, acquired earlier today from the Reds.  After spending just under $100MM on payroll in 2021, the Twins have around $94.2MM on the books for 2022 at the moment, giving them more space for other moves if they even approach their $125MM-$131MM full season payrolls from the 2018-19 seasons.
Owner Jim Pohlad said last summer that the Twins wouldn't be rebuilding, and while it seems as though the Twins are still firmly planning to contend in 2022, they've created more maneuverability for themselves in landing Sanchez (one remaining year before free agency) and Urshela (two years of control).  Should things go south for the Twins in 2022 as they did in 2021, therefore, the team may be able to more cleanly pivot towards moving players at the trade deadline, and perhaps at that point consider a larger-scale rebuild.
It wasn't long ago that Sanchez was seen as a key to the Yankees' future, breaking out with huge power numbers that seemed to put him next in the long line of big-hitting Bronx catchers.  However, Sanchez has produced average-to-mediocre numbers in three of the last four years, leading to speculation this past fall that Sanchez could even be a non-tender candidate.  Clearly, hanging onto the catcher proved worthwhile for the Yankees, as they were able to make him a big trade chip in this major swap.
Between his defensive issues and his evolution into a three-true-outcomes type of player, it remains to be seen if Sanchez can find a fresh start in Minneapolis.  He wouldn't be the first player to blossom outside of the New York pressure cooker (his new teammate Gray is a prime example), and Sanchez still provides strong power and on-base numbers.  Sanchez still makes plenty of hard contact, but just making that contact has been a persistent issue, as Sanchez has been one of the game's more strikeout-prone hitters for five seasons running.
Assuming the Twins do indeed plan to keep Sanchez, he'll pair with Ryan Jeffers (a more defensive-minded catcher) as Garver's replacement.  Elsewhere in the infield, a situation that seemed settled with Kiner-Falefa's addition is now once again thrown up in the air.
While Urshela has some experience as a shortstop, it seems much more likely that he'll take Donaldson's spot at third base, as the hot corner is Urshela's usual position and he has shown himself to be a very solid defender.  Urshela basically came out of nowhere to post huge numbers for the Yankees in 2019 and 2020, quickly making himself an infield regular amidst several injuries to New York's roster during the 2019 campaign.
However, Urshela ran into some health issues himself this past season, missing time amidst a COVID-19 outbreak in the New York clubhouse and then a left hamstring strain.  This could explain Urshela's dropoff to a modest .267/.301/.419 slash line and 14 home runs over 442 PA, while his walk and strikeout rates plummeted from their 2020 levels.
The Twins are obviously counting on rebounds from both of their new players, and there is some obvious upside to the club's plan.  Should Sanchez and Urshela return to their 2019 form, that will be more than make up for the loss of Donaldson's bat.  The scope of this deal would seem to hint that at least one notable follow-up move will be coming, as the Twins now again need to address a shortstop void that Kiner-Falefa had seemingly filled.  Jorge Polanco could move back to shortstop in a pinch but the Twins prefer him as a second baseman going forward.
Since Urshela can at least handle shortstop on a part-time basis, the Twins could also opt to land another third baseman, thus allowing for an Urshela/Polanco timeshare at shortstop and a Polanco/Luis Arraez split at second base.  Daniel Robertson and Tim Beckham are also in camp on minor league deals for further infield options, and infield prospect Jose Miranda's big 2021 season has put him on the verge of his MLB debut.
ESPN's Jeff Passan (Twitter link) was the first to report that Donaldson and Kiner-Falefa were being dealt to the Yankees, while MLB Network's Jon Heyman reported that Sanchez and Urshela were going to Minnesota.  The Athletic's Ken Rosenthal (via Twitter) reported Rortvedt's inclusion in the trade. 
Photo courtesy of USA Today Sports Images