The Angels bolstered their infield depth on non-tender day, announcing the acquisition of Gio Urshela from the Twins. Pitching prospect Alejandro Hidalgo lands in Minnesota on a one-for-one swap.
It's the second consecutive offseason in which Urshela finds himself on the move. Minnesota acquired him alongside Gary Sánchez in the Spring Training blockbuster that sent Josh Donaldson and Isiah Kiner-Falefa to the Yankees. The deal was in large part about offloading the final three years of Donaldson's contract, but Sánchez and Urshela each played key roles on the 2022 club.
Urshela, 31, spent the year as the Twins' primary third baseman. He hit .285/.338/.429 with 13 home runs and 27 doubles across 551 trips to the plate. It was a step up from the .267/.301/.419 showing he'd posted during his final season in the Bronx, particularly when one considers offense around the league dropped from 2021 to '22. Urshela cut his strikeout rate from a career-worst 24.7% to just 17.4%, making contact on an above-average 81% of his swings.
The Colombian-born infielder now owns a .290/.336/.463 line in over 1600 plate appearances since breaking out in 2019. He's a quality contact hitter with solid gap power who has twice topped 25 doubles in a season. Urshela has only once topped 14 longballs, when he hit 21 during a 2019 season that featured an especially lively ball, and he doesn't draw many walks. Yet he consistently hits for solid batting averages with enough doubles to make a decent impact from a power perspective. Overall, his offensive production over the last four years has been 18 percentage points better than the league average, in the measure of wRC+.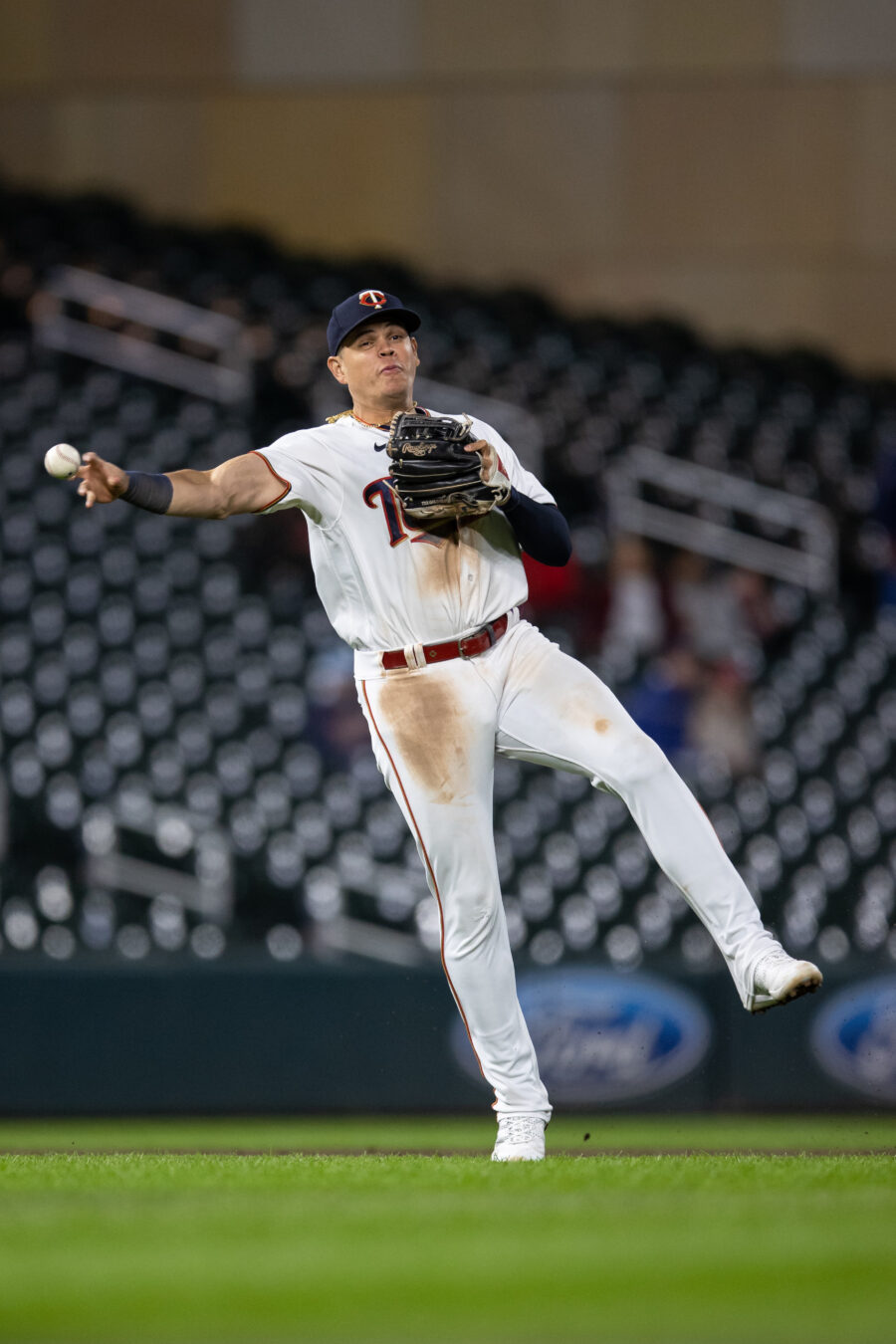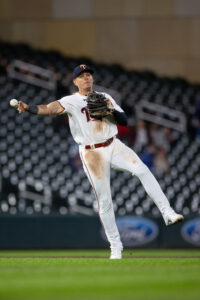 Urshela has a strong defensive reputation, although he's gotten mixed reviews from public metrics for his glovework. Defensive Runs Saved has typically been fond of his work, pegging him as a cumulative five runs better than average at the hot corner over the last four seasons. Statcast has been far more bearish, rating him as below average each season and pegging him a total of 14 runs below par. Its Outs Above Average metric has docked Urshela for his lateral range in both directions.
The general perception of Urshela's glovework seems to lead more towards him being an average to slightly above-average defender. It'd appear the Halos feel similarly, as it's possible he ends up assuming a more demanding position in Anaheim than he has in his previous stops. The Angels have Anthony Rendon locked in at third base, and while the two-time Silver Slugger award winner has battled his share of injury issues in recent years, he'll surely be in the lineup most days when healthy.
That'd seem to point towards Urshela getting more action in the middle infield, particularly at shortstop. The Angels got almost no offensive production at shortstop this past season, with Andrew Velazquez taking the bulk of the workload. Anaheim has David Fletcher to man one of the middle infield positions, with the bulk of his MLB experience coming at second base. Urshela looks as if he'll be penciled in as the primary shortstop, where he has just 288 career innings at the highest level. That'd push Luis Rengifo into a utility role, but Urshela would be capable of kicking back over to third base if Rendon battles renewed injury concerns.
Urshela's a short-term solution, as he has between five and six years of major league service. He's in his final season of arbitration eligibility and will be a free agent at the end of the 2023 campaign. MLBTR contributor Matt Swartz projects him for a $9.2MM salary, which'll bring the Halos' projected payroll up past $181MM, per Roster Resource. That's not far off their approximate $188MM Opening Day mark from this past season, which was a franchise record. With owner Arte Moreno exploring a sale of the franchise, it's not clear how much budgetary space is available for general manager Perry Minasian and his staff. They're clearly attempting to reload in an effort at snapping their playoff drought, previously adding starter Tyler Anderson on a three-year, $39MM free agent deal that also cost them a draft choice.
The Twins subtract from the big league roster, but they figure to allocate the money they would have had to commit to Urshela to upgrades elsewhere on the roster. As MLBTR explored last month, dealing the veteran to free some payroll space looked like a possibility in light of their infield depth.
Minnesota has young corner infielder José Miranda capable of stepping in at the hot corner after a .268/.325/.426 showing in 483 plate appearances as a rookie. The 24-year-old has some defensive question marks, but he came up through the minor league ranks as a third baseman. He spent the bulk of his innings at first base this year, but kicking him back up the defensive spectrum could allow them to incorporate players like Alex Kirilloff and Luis Arraez more often at first. It also opens the possibility of the Twins dipping into free agency or trade for a traditional first base/DH slugger.
Minnesota also adds a young arm to the lower levels of the farm system. Hidalgo is a 19-year-old righty out of Venezuela. He made 10 starts with the Angels' Low-A affiliate in Inland Empire, allowing a 4.62 ERA across 39 innings. Hidalgo struck out an excellent 33.1% of opposing hitters, but a 10.9% walk rate demonstrates he's still battling control issues common for teenage hurlers. Baseball America slotted him 18th in the Angels system midseason, praising a potentially plus curveball and writing that his fastball reaches into the mid-90s. He's a lower-level developmental flier who'll need to be added to Minnesota's 40-man roster or be exposed to the Rule 5 draft at the end of the 2023 season.
Jeff Passan of ESPN first reported the Angels were acquiring Urshela for Hidalgo.
Image courtesy of USA Today Sports.