3:00PM: The trade has been officially announced.
1:22PM: The Dodgers are taking a shot on Joey Gallo for the season's final few months. They've reportedly agreed to acquire him from the Yankees in exchange for pitching prospect Clayton Beeter.
Gallo has spent the past year in the Bronx, coming over from the Rangers in a massive deadline deal last summer. At the time, the power-hitting outfielder was fresh off a second career All-Star nod and carried a .223/.379/.490 line with 25 home runs in 95 games. The Yankees no doubt envisioned his left-handed pop playing perfectly in the short right field porch at their home ballpark, but Gallo's tenure in New York proved a major disappointment.
The 28-year-old stumbled to a .160/.303/.404 line through 58 games after the trade last year. While he's always been a high-strikeout player, his saw his rate of punchouts spike from 32.2% to 38.6%. He still connected on 13 homers with the Yankees, but the 70 point dip in both his batting average and on-base marks surely wasn't what general manager Brian Cashman and his staff had had in mind.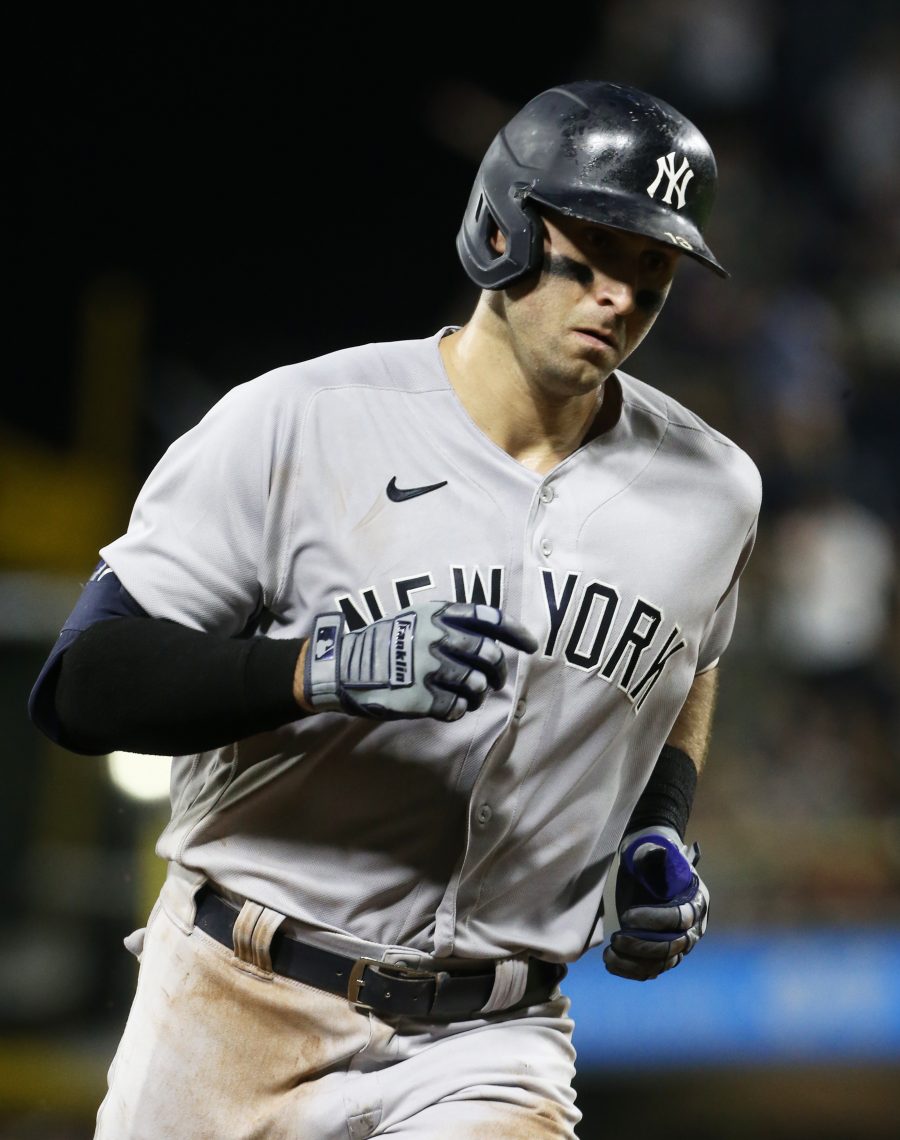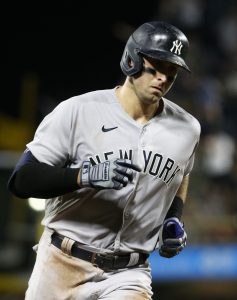 The Yankees retained Gallo via arbitration in hopes his production would bounce back towards his career norms. The opposite transpired, as his struggled became even more pronounced in 2022. Gallo's strikeout rate held near its late-2021 level (38.8%), and his power has taken a step back. He's hit 12 homers in 82 contests, watching his average exit velocity fall from a strong 91.3 MPH to a near-average 88.4 MPH. Gallo's still drawing plenty of walks, but merely average batted ball metrics aren't sufficient for a player who whiffs as often as he does.
New York's frustrations with Gallo's continued struggles mounted (as did his own, as he candidly addressed with Lindsey Adler of the Athletic recently). The Yankees began to curtail his playing time in favor of the hot-hitting Matt Carpenter. They then acquired Andrew Benintendi from the Royals for a trio of pitching prospects last week, all but officially ending Gallo's time in the organization.
It's an inopportune time to market Gallo, but the Dodgers certainly aren't anticipating they're getting a player who'll hit .159/.291/.368 — as Gallo did in over 500 plate appearances with New York. They're betting on his pre-Yankees track record, hopeful that a change of scenery and perhaps some desired mechanical tweaks can get him back on track. Gallo is capable of carrying a lineup at his best, as he did during last year's first half in Texas and during a half-season in 2019 when he hit .253/.389/.598 with 22 homers. He's also an excellent defensive corner outfielder and baserunner, and he addresses a corner outfield mix that is currently without Chris Taylor due to a foot fracture (although Taylor is expected to return wells in advance of the start of the postseason).
Once Taylor returns, Gallo figures to work off the bench behind Taylor, Cody Bellinger and Mookie Betts. He'll add some left-handed power to a group that also includes Jake Lamb, while he adds a plus defensive outfielder for late-game situations. It's a short-term pickup for a club that's certainly headed to the playoffs (and very likely to win the NL West). Gallo is slated to reach free agency at the end of the season. He's playing this year on a $10.275MM salary, around $3.7MM of which is yet to be paid. The Dodgers will assume the reminder of that money, per Jon Heyman of the New York Post (Twitter link).
In exchange for the final couple months of Gallo's services, the Yankees pick up a recent supplemental second-round pick. Beeter, a righty from Texas Tech, checked in as the #15 prospect in the L.A. system on Baseball America's most recent rankings. He generates plus life on his mid-upper 90s fastball and has a good downhill curveball, but his lack of control seems likely to eventually push him to the bullpen. The 23-year-old has spent the season in Double-A, pitching to a 5.75 ERA with a huge 36.1% strikeout rate but an untenable 14.3% walk percentage across 18 appearances (16 starts).
Pat Ragazzo of Sports Illustrated first reported the deal.
Image courtesy of USA Today Sports.