The Phillies have announced that they have acquired Noah Syndergaard from the Angels. Outfielders Mickey Moniak and Jadiel Sanchez will head to Los Angeles in return.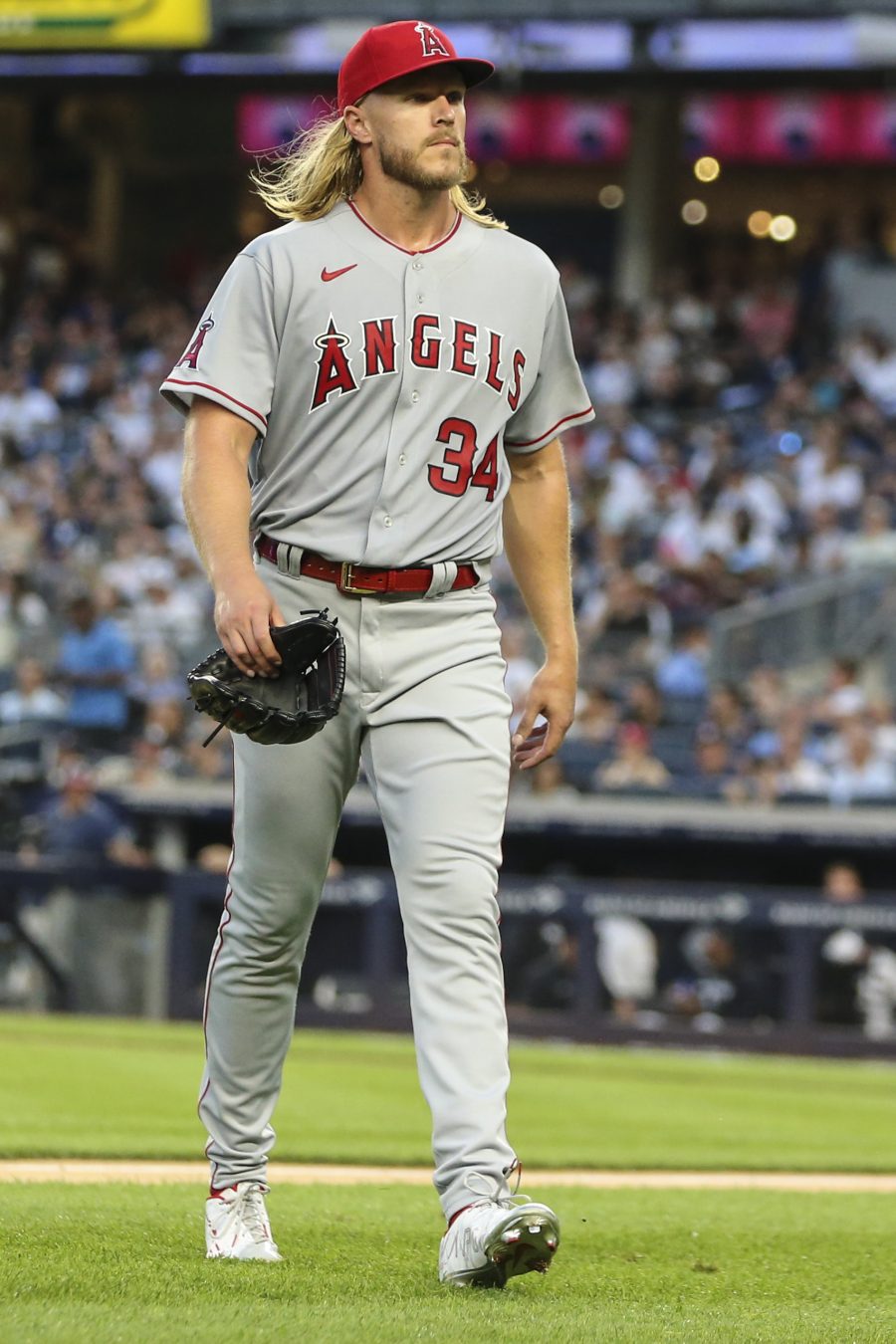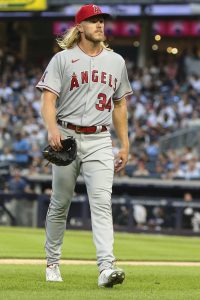 With the Phillies in the thick of a playoff race and the Angels well out of it, they make good trade partners. In fact, this is the second deal of the day between the Angels and Phillies, after they already swapped Brandon Marsh for Logan O'Hoppe.
Syndergaard, 29, was an excellent pitcher for the Mets from 2015 to 2019, with a 3.31 ERA in that time along with a 49.1% ground ball rate, 26.4% strikeout rate and 5.6% walk rate. Unfortunately, Tommy John surgery wiped out his 2020 and almost all of his 2021, with "Thor" returning to pitch just two innings late in the season.
Despite almost no action for two years, the Mets extended an $18.4MM qualifying offer to Syndergaard, which he turned down. The Angels decided to bet on his previous track record and signed him to a one-year, $21MM deal, also surrendering a draft pick in the process.
Syndergaard is having a quality season for the Halos, though not quite up to his previous standard. Through 15 starts and 80 innings on the year, he has a 3.83 ERA, 44.9% strikeout rate, 6.5% walk rate but much-diminished 18.9% strikeout rate. His velocity isn't quite as strong as before and that strikeout dip is significant, but he's still filling up the strike zone and keeping runs off the board.
For the Phillies, their rotation has been without Zach Eflin for the past month or so due to a knee injury, and he was transferred to the 60-day injured list earlier today. Syndergaard will take his spot in the rotation next to Aaron Nola, Zack Wheeler, Kyle Gibson and Ranger Suarez.
For the Angels, Moniak essentially becomes a replacement for Marsh, who was dealt to the Phillies earlier today. The first overall pick of the 2016 draft, he hasn't quite lived up to his prospect hype thus far. In 162 career games over the past three seasons, he's slashed just .129/.214/.172. However, he can still be optioned for the remainder of this season and another season as well, meaning the Angels can give him plenty of time in Triple-A to try to get back on track. He also had less than a year of MLB service time coming into this season, meaning they can keep him on the team for years to come.
As for Sanchez, 21, the switch-hitting outfielder was selected by the Phillies in the 12th round of the 2019 draft. He landed the #19 spot on Baseball America's list of top Philly prospects at their most recent update, with BA noting his excellent exit velocity in the minors. In 38 A-ball games this year, he's hitting .236/.286/.429, wRC+ of 101.
Ken Rosenthal of The Athletic first reported that the Phillies were close to a deal for Syndergaard. Jayson Stark, also of The Athletic, was first on the return (Twitter links).