The Yankees and Anthony Rizzo are in agreement to reunite on a two-year deal with a $40MM guarantee. That comes in the form of a $17MM salary in 2023 and 2024, followed by a $17MM club option for 2025 with a $6MM buyout.
Rizzo, 33, spent many years with the Cubs, a key part of the club's core that broke the 108-year curse by winning the 2016 World Series. From 2014 to 2019, he was remarkably consistent and productive, hitting between 27 and 32 home runs in each of those six years. His wRC+ was always between 126 and 155, indicating he was between 26% and 55% above league average at the plate. His wins above replacement tally, according to FanGraphs, was between 3.2 and 5.3 in each of those campaigns.
The next two seasons saw Rizzo slide from those great heights somewhat, though he was still a strong performer. In the shortened 2020 campaign, he hit .222/.342/.414 for a wRC+ of 103. The next year, which included a midseason deal to the Yankees, came in at .248/.344/.440 and a wRC+ of 113.
Despite the slight downturn, he was still above-average at the plate and is generally considered a solid defender at first base. He was ineligible for a qualifying offer because of the midseason trade. He and the Yankees agreed to a deal that would keep him in the Bronx, with Rizzo earning $32MM over two years, though he could opt out of the final year and its $16MM salary.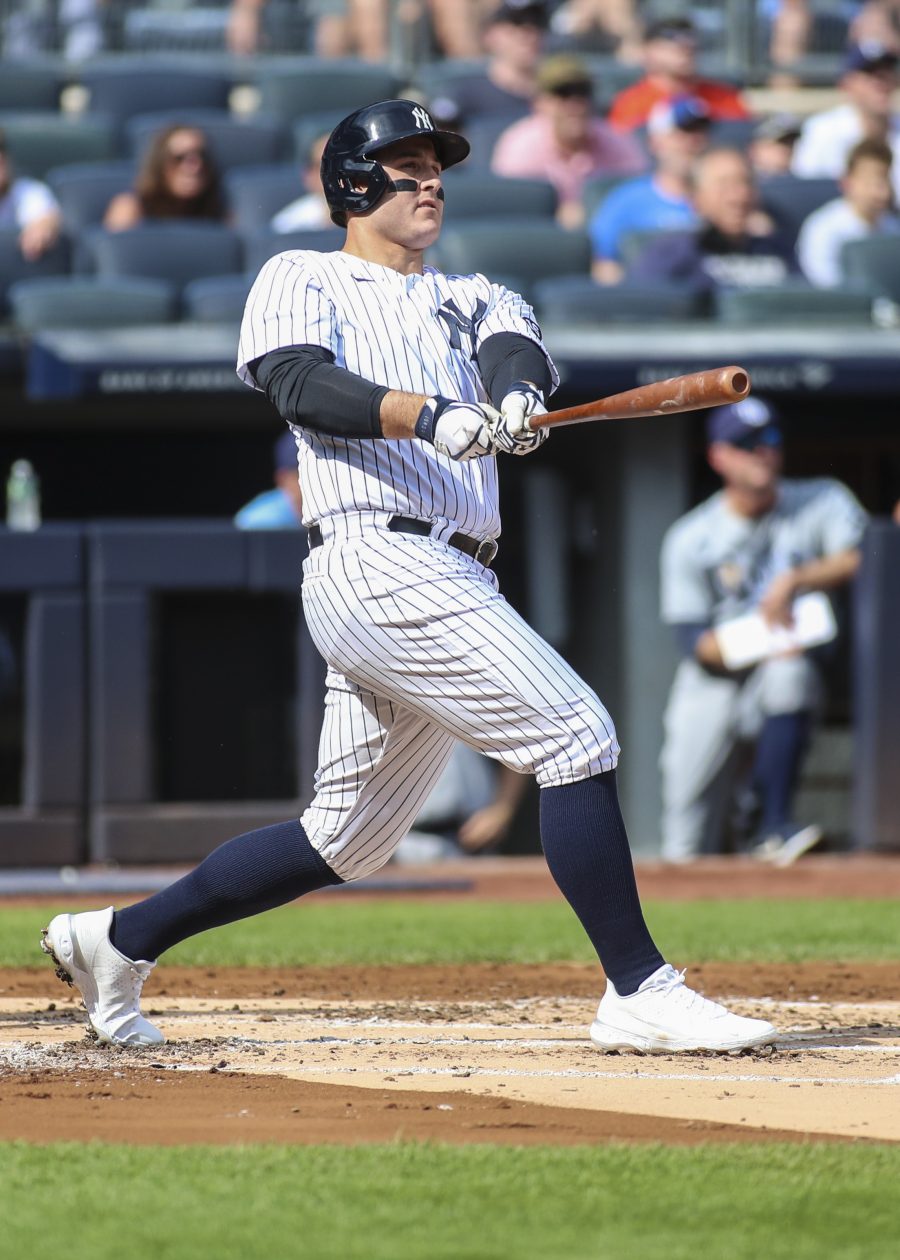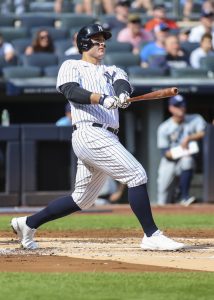 Despite dealing with various ailments throughout 2022, he ended up having a nice bounceback campaign. His 32 home runs matched a career high and his .224/.338/.480 batting line amounted to a wRC+ of 132. Based on that strong showing, he triggered his opt-out and returned to free agency in search of a larger deal. It's also been speculated that the upcoming ban on aggressive defensive shifts will help him, given that his left-handed bat and low speed make him particularly vulnerable to those. The Yankees extended a $19.65MM qualifying offer to him, which he could have accepted and locked in a slight raise over his expected salary. But it seemed he had other suitors, with the Astros being one club known to have interest in him.
3pm Central time today was the deadline for players to accept or reject qualifying offers, with Rizzo among the 12 who declined, though reports emerged shortly thereafter that he and the Yankees agreed to a longer pact. Rizzo will return to his post at first base and earn $17MM per year, so very close to the QO, but he'll actually have an AAV slightly ahead of it thanks to the buyout. His $40MM guarantee over two years comes out just barely ahead of the two years and $36MM projected by MLBTR.
By getting Rizzo to put pen to paper, the Yanks have prevented a key bat from departing in free agency. Of course, Rizzo is only the second most important player in this camp, as all eyes are squarely focused on Aaron Judge and whether the Yanks can convince him to stay. With Rizzo's contract on the books, the club's 2023 payroll is now around $207MM in the estimation of Roster Resource. Last year, they opened the season at $246MM, per Cot's Baseball Contracts, leaving them about $40MM in space before they're caught up to that difference. Of course, if they are willing to increase their spending beyond last year's levels, they should have even more to work with.
Ken Rosenthal of The Athletic first reported that Rizzo and the Yanks were reuniting on a multi-year deal. Andy Martino of SNY first relayed the two-year plus a club option framework. Jack Curry of YES Network was first on the dollars.
Image courtesy USA Today Sports.