Virtually all the attention on the Pirates' trade possibilities this offseason has centered on All-Star outfielder Bryan Reynolds. Extension talks hit a snag, and Reynolds requested a trade. Pittsburgh has maintained they won't move off their lofty asking price on the 27-year-old, who's controllable for three more seasons. They seem open to offers but have at least signaled they won't make a deal unless blown away by the package of young talent they'd receive.
Whether Reynolds gets dealt is one of the bigger remaining storylines of the offseason, but he's certainly not the only player on the Pittsburgh roster who could attract attention. The Bucs have stockpiled a number of veterans on one-year commitments — Ji-Man Choi, Vince Velasquez and Austin Hedges among them — who could be midseason trade candidates. Star closer David Bednar would have a ton of appeal in the unlikely event the Pirates made him available. One player who has seemingly flown under the radar in rumors is JT Brubaker, but he seems the most plausible trade candidate in Pittsburgh's rotation.
At first glance, it looks obvious why Brubaker hasn't been the subject of much public trade speculation. He has pitched in three big league seasons and has a 4.99 ERA through 315 2/3 innings. The righty hasn't posted an ERA better than this past season's 4.69 mark in any of those years. Despite pitching his home games in a very favorable park, Brubaker hasn't managed to keep runs off the board consistently. He's not going to be a primary target for a win-now club that feels they're a starter away from contention.
That said, teams will obviously look beyond a pitcher's ERA in evaluating that player, and Brubaker has shown more promise than one might surmise with a cursory glance at his Baseball Reference page. ERA estimators like FIP and SIERA have viewed the Akron product more favorably than his ERA would suggest in all three of his big league campaigns. That's a reflection of strikeout and walk numbers that'd look right in line with what one would expect from their fourth starter.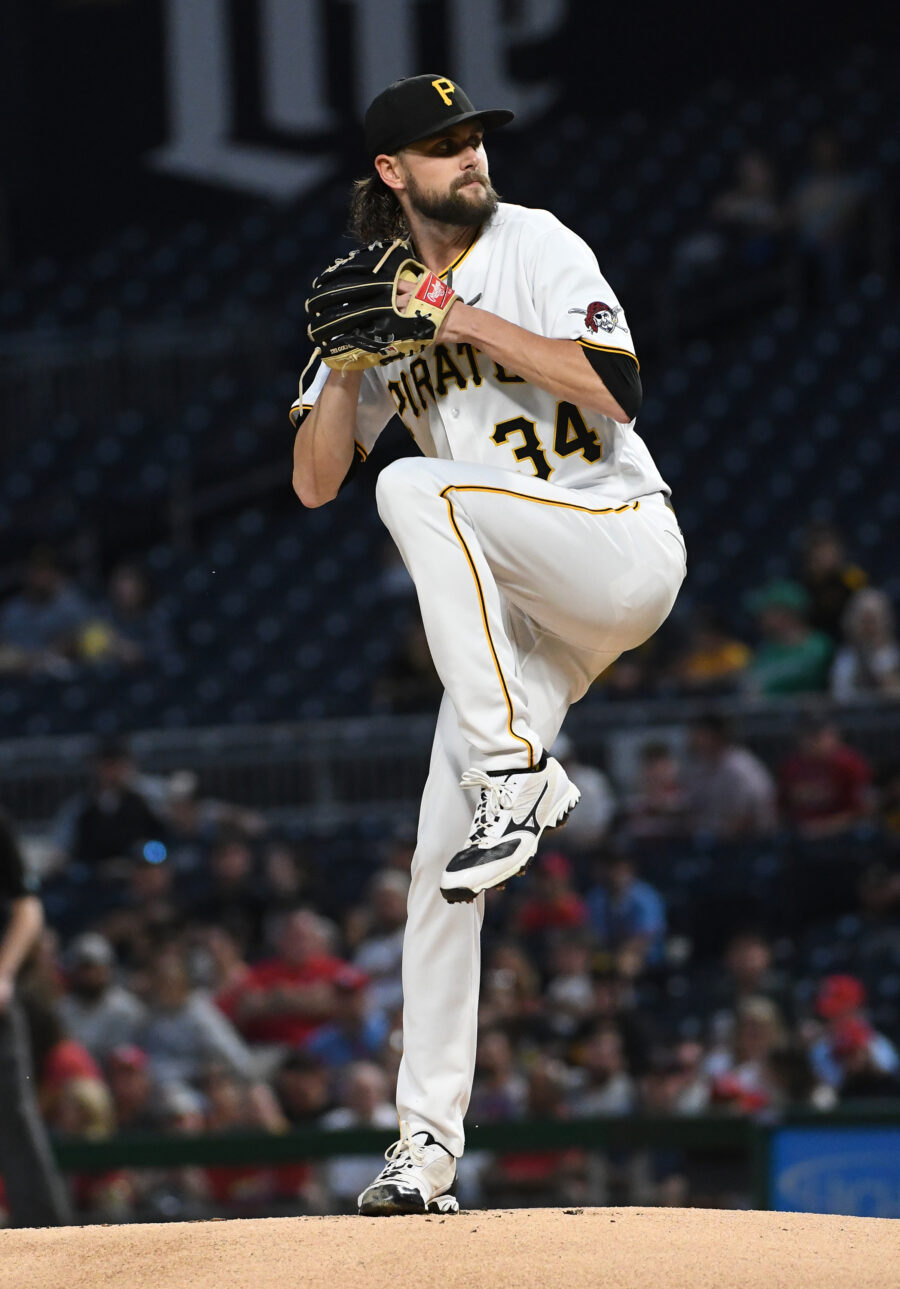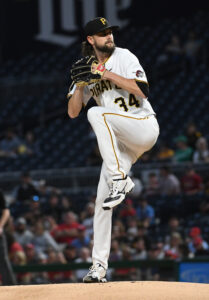 Brubaker has struck out 23-24% of opponents in all three seasons, while he's kept his walk percentage in the 7-8% range. Over 144 innings in 2022, the former sixth-round draftee put up a 22.8% strikeout rate that was narrowly better than the 21.6% league average for starters. He walked 8.4% of batters faced, slightly higher than the 7.5% league mark. On a pitch-for-pitch basis, Brubaker also fared reasonably. He generated swinging strikes on 11.8% of his offerings, right in line with the rate from his prior two seasons. That's a tick better than the 10.7% league figure.
It's a fairly similar story from a batted ball perspective. Brubaker's 44% grounder rate is fine, marginally better than par. Even his pitches themselves seem almost exactly average. His sinker checked in at 93.1 MPH this past season, which is middle-of-the-pack. Brubaker's mid-80s slider is the highlight of his arsenal, a quality swing-and-miss pitch he uses with frequency against same-handed hitters. That's his go-to offering once he gets ahead in the count against righties, and it has been effective at finishing off opponents when he needs a strikeout.
While Brubaker's strikeout/walk profile is solid, his run prevention has yet to match up. That's not entirely poor luck, as he's given up a decent amount of hard contact. Left-handed hitters have given him real trouble, which isn't especially surprising for a sinker-slider specialist who doesn't regularly feature a changeup in his arsenal. Brubaker doesn't have a great weapon to stay off barrels against lefty hitters, and they hit him hard in 2022. Over 298 plate appearances, opposing southpaws put a .269/.339/.481 line. While Brubaker induced grounders on over half his batted balls against right-handed opponents, lefties got the ball in the air roughly 65% of the time. Despite facing 50 more right-handed hitters on the season, he allowed three more homers to left-handed batters.
That's a legitimate concern, and that contact profile partially explains the gap between his 4.99 career ERA and the more favorable marks from FIP (4.43) and SIERA (4.04). Without finding a better weapon against lefties, he'll probably underperform those estimators to some extent. That said, he's likely due for some positive regression, even if it's not all the way to the 4.04 mark SIERA would suggest. Brubaker finished in the bottom 20 starters in left-on-base rate this year, and more favorable sequencing of the baserunners he allows should naturally improve his ERA. If another team feels confident in their ability to tinker with his repertoire or improve his changeup to better handle southpaws, they could eye him as an interesting change-of-scenery play.
To be clear, Brubaker isn't going to come anywhere close to attracting the attention Reynolds or Bednar would on the trade market. Yet there's some appeal for clubs in securing average to slightly below-average innings at little financial cost. The market for mid-tier starting pitchers has been extremely strong. Players like Taijuan Walker and Jameson Taillon secured four-year deals with underlying marks not much better than Brubaker's. Brubaker wouldn't have commanded that kind of outlay as a free agent given his platoon/hard contact issues. Yet one could argue he's better than Kyle Gibson, who landed a $10MM guarantee from the Orioles for his age-35 season, or Jordan Lyles, who has agreed to terms on a two-year, $17MM pact with the Royals.
Brubaker turned 29 in November, and he's controllable for three more seasons. Entering his first year of arbitration eligibility, he's projected by MLBTR contributor Matt Swartz for an even $2MM salary. He's affordable enough for any team, and while that includes the Pirates, they don't seem likely to take an arbitration-eligible starter off the table as they continue their rebuild. Pittsburgh GM Ben Cherington and his staff don't need to make a deal, but Brubaker's not the type of player they'd steadfastly refuse to entertain relinquishing.
The free agent rotation market has gained plenty of steam the past few weeks. There hasn't been any movement on the trade front for starting pitching, although that figures to pick up with the number of free agent hurlers dwindling. Brubaker wouldn't be as exciting an addition as landing Pablo López or Trevor Rogers from the Marlins, but he should be on teams' radars as a fallback target later in the winter.
Image courtesy of USA Today Sports.