Feb. 28: The Padres have announced Machado's new 11-year contract. Kevin Acee of the San Diego Union-Tribune tweets that Machado will receive a $45MM signing bonus that'll be spread out over the 11-year duration of the contract. He'll be paid $13MM in each of the next three seasons, $21MM in 2026 and then $35MM per season from 2027-33.
In the short term, the backloaded nature of the contract and the distributed/deferred nature of the signing bonus will provide San Diego with some additional payroll flexibility, though the year-to-year structure of the deal doesn't impact the luxury tax hit, which is still purely based on the contract's average annual value. That said, the lower salaries up front will dovetail both with Juan Soto's remaining club control (through 2024) and with the eventual decrease in salary on Yu Darvish's more frontloaded extension.
Feb. 26: Manny Machado isn't going anywhere. The star third baseman was planning to opt out of his contract after the season but will instead stick around, as Machado and the Padres are reportedly finalizing a new 11-year, $350MM contract. The extension begins this year and will run through the 2033 campaign, which will be Machado's age-40 season. He gets full no-trade protection and the deal does not contain any opt-outs. Since Machado had six years and $180MM remaining on his previous deal, this new agreement will add five years and $170MM in new money for the MVP Sports Group client.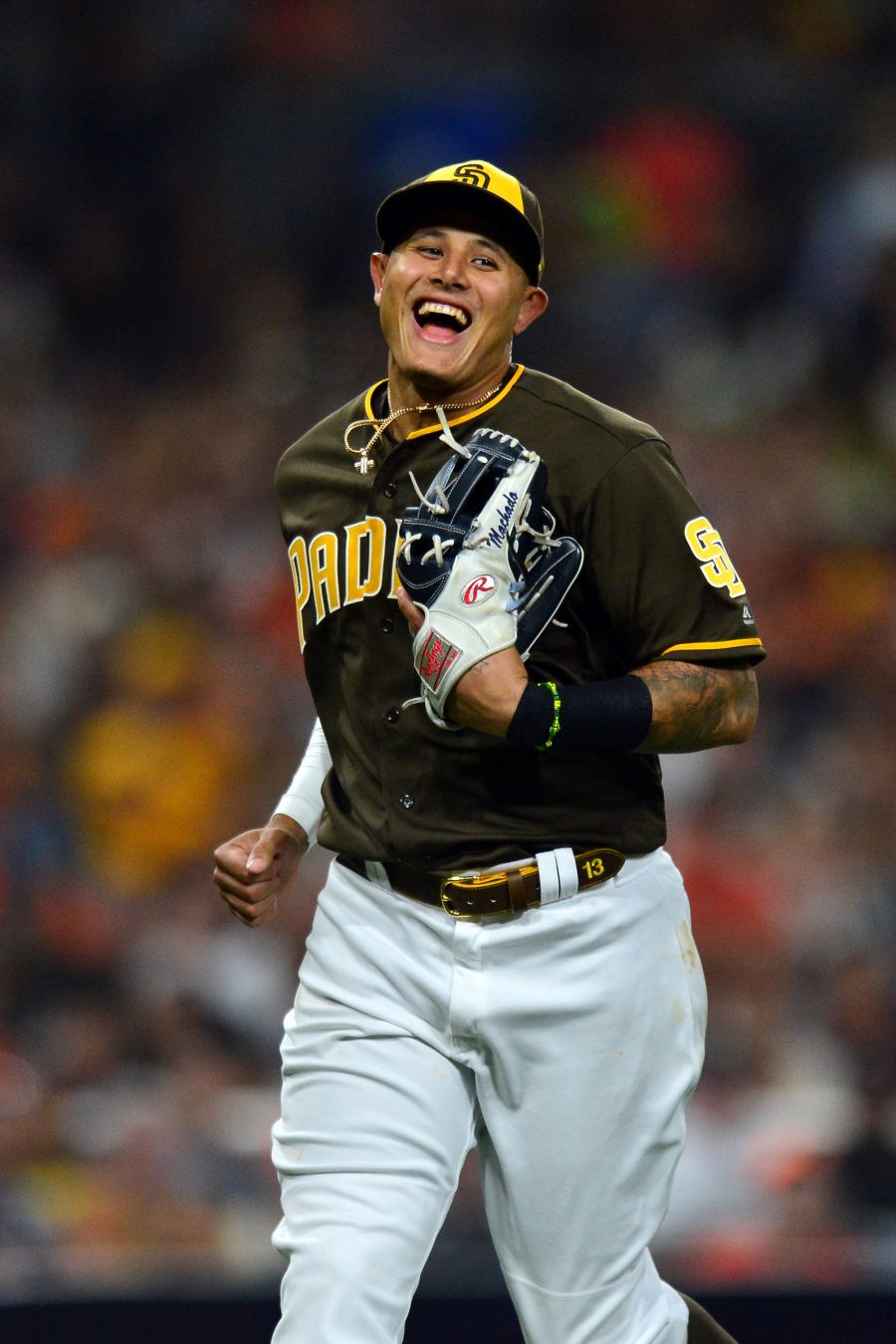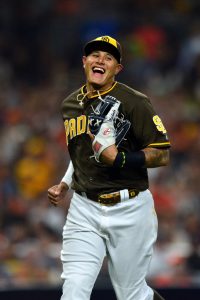 Machado, 30, initially signed a 10-year, $300MM deal with the Padres going into 2019, with that deal affording him the ability to opt-out after five years. That opt-out was looming at the end of the upcoming season and multiple factors made it seem like an easy decision for Machado. For one thing, he has continued to produce at an elite level, including a 2022 season that was perhaps his best yet. He hit 32 home runs and stole nine bases last year, finishing the season with a .298/.366/.531 batting line. His 152 wRC+ indicates he was 52% better than the league average hitter. He was also graded as eight Outs Above Average at third base, with his overall contributions leading to a tally of 7.4 wins above replacement per the calculations of FanGraphs.
In addition to that, the market for elite players has been quite strong this winter, with many players going deep into nine-figure territory. Aaron Judge got a $360MM guarantee, Trea Turner got $300MM, Xander Bogaerts $280MM, Dansby Swanson $177MM, Carlos Rodón $162MM, Jacob deGrom $185MM and Brandon Nimmo $162MM. Since Machado was going to have five years and $150MM remaining on his deal at the end of this year, taking the opt-out was the clear choice from a financial perspective and Machado was quite open about his plans to take that path.
It was reported earlier this month that the Padres were planning to get an extension done with Machado to prevent him from opting out, though the talks seemed to be in jeopardy as recently as a week ago. It was reported at that time that Machado's camp had set a February 16 deadline for negotiations, after which point he would prefer to put contract talks aside to focus on baseball. The club apparently offered to add five years and $105MM to his deal, which was not enough to get pen on paper. With the deadline having passed, it seemed possible that the season would begin with the uncertainty lingering, though reports on Friday indicated that the discussions were continuing. It seems as though the Friars bumped up their offer enough to get Machado's reps back to the table and hammered out a deal.
This will add another hefty salary to the long-term books of a San Diego club that has become surprisingly aggressive in recent years. They had never been among the game's biggest spenders but have changed that reputation recently. In addition to Machado's contract, they also gave out big deals to Eric Hosmer, Fernando Tatis Jr., Joe Musgrove, Yu Darvish and others. The exact breakdown of Machado's deal isn't yet known, but these hefty and lengthy deals mean that the club will have something in the vicinity of $100MM on the books for 2028 already.
That increased spending has launched the club into luxury tax territory, having paid the competitive balance tax in each of the past two seasons. They are sure to do so again here in 2023, having been hovering around the third tier of $273MM in recent weeks. Recent reporting indicated that the club was narrowly below that line but it's possible this deal might nudge them over for now. The CBT uses a deal's average annual value rather than the salary in a given year, meaning we can figure Machado's tax hit without knowing the full breakdown of the new deal. His previous deal came with a $30MM hit but this new one has an AAV of $31.81MM. Roster Resource now calculates the club's tax number at $273.3MM. Those calculations are unofficial but given the previous reports about how close the club was to the line, it wouldn't be a surprise if they were indeed a hair over now.
A club's CBT status isn't calculated until the end of the season, but given that the Padres are clearly in win-now mode, they will likely be in pursuit of upgrades at the trade deadline this summer. That means they are more likely to see their CBT number increase rather than decrease throughout the season. If they indeed finish up on the north side of that $273MM line, they will face increased rates of taxation but will also see their top pick in the 2024 draft pushed back by ten spots. It seems that owner Peter Seidler is more than willing to pay those penalties as part of making the Padres a competitive club both now and into the future.
For the any clubs that had hopes of making a run at Machado next winter, they will have to come up with other plans for next winter. Machado will no longer be a part of the 2023-2024 free agent class, which will be headlined by Shohei Ohtani and will also feature players like Aaron Nola, Julio Urías and Matt Chapman. For the Padres, they won't have to worry about filling a vacancy at third base, with Machado now locked in for next season and another decade after that.
Jeff Passan of ESPN first reported that the sides were finalizing a new 11-year deal worth $350MM. Bob Nightengale of USA Today first reported that the deal begins in 2023. Dennis Lin and Britt Ghiroli of The Athletic first reported that there are no opt-outs and that Machado has full no-trade protection (Twitter links).
Image courtesy of USA Today Sports.