The Mets added to their bullpen Monday afternoon, acquiring Trevor Gott from the Mariners. New York also acquired Chris Flexen, whom they immediately designated for assignment. Seattle receives lefty reliever Zach Muckenhirn, whom New York had designated for assignment earlier today. The Mets transferred righty Edwin Uceta to the 60-day injured list to clear roster space for Gott.
New York is taking on a decent amount of money to plug Gott into the bullpen. They're reportedly assuming the remainder of the contracts for both Flexen, whom Seattle had designated for assignment last week, and Gott. That's about $3.9MM for Flexen and about $587K for Gott.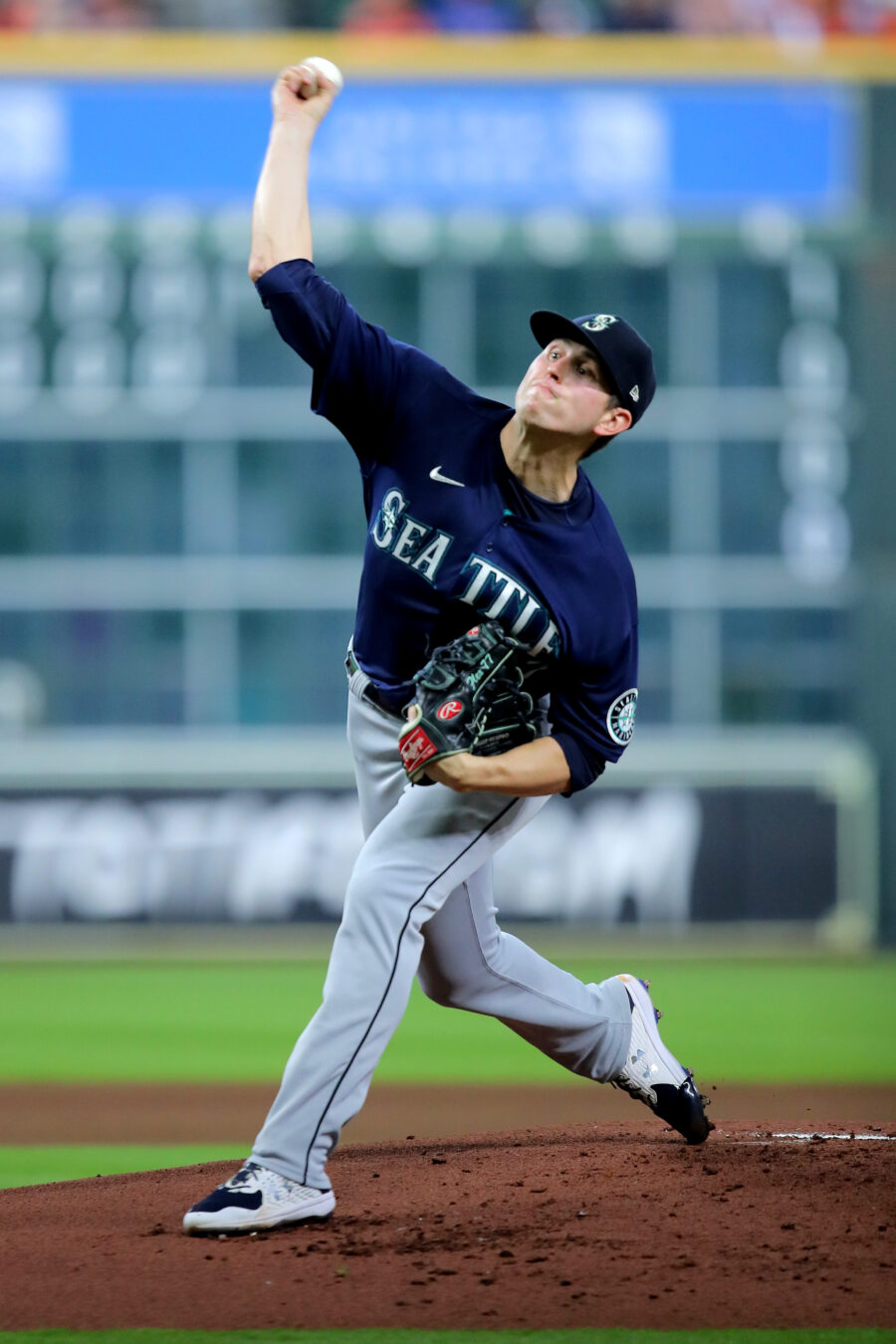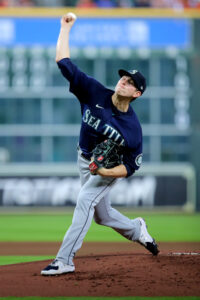 Originally a Mets draftee back in 2012, Flexen found success overseas pitching in the Korea Baseball Organization and returned to North American ball on a two-year deal with the Mariners. He made good on Seattle's modest investment, pitching to a sharp 3.66 ERA in 317 1/3 innings over the first two seasons of the contract. Flexen worked primarily as a starter — though he was dropped to the 'pen last year after the Mariners' acquisition of Luis Castillo — and shouldered a heavy enough workload that he triggered an $8MM vesting option for the current season.
While Flexen didn't have a rotation spot heading into the season, he was locked in as a long reliever and sixth starter — the first man up in the event of a rotation injury. The Mariners incurred such an injury early in the season when Robbie Ray went down with an arm injury that eventually resulted in Tommy John surgery. Flexen, however, scuffled in the rotation when attempting to fill that void and hasn't generated good results in the bullpen either. He's appeared in 17 games for the Mariners and logged an ugly 7.71 ERA over the course of 42 innings.
Flexen's 3.66 ERA from 2021-22 never quite lined up with his pedestrian strikeout rate (just north of 16%), but a downturn of this magnitude still couldn't have been expected. He's been extraordinarily homer-prone this year (2.36 per nine innings) but has also been plagued by a .350 average on balls in play.
The Mets' willingness to take on the remainder of his salary will effectively allow them to purchase the veteran Gott in the midst of a solid year with Seattle. The 30-year-old Gott has thus far posted a pedestrian 4.03 ERA but with much stronger secondary marks: 24.8% strikeout rate, 6.2% walk rate, 0.62 HR/9, 42.5% ground-ball rate, 3.01 FIP, 3.47 SIERA. He'll give the Mets an experienced middle relief option to help bridge the gap to veterans David Robertson and Adam Ottavino.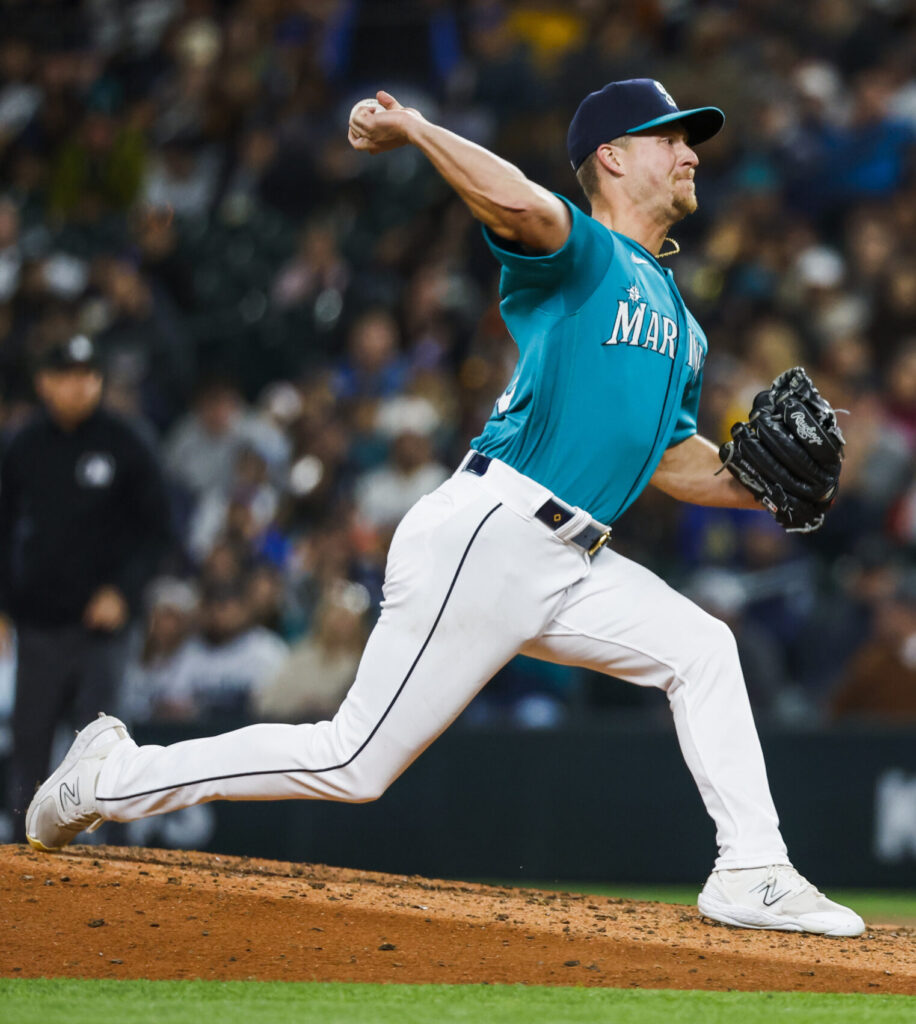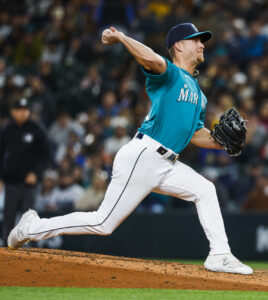 Gott is also still controllable through the 2024 season via arbitration. If he pitches well for the remainder of the season, he'd be owed a raise on this year's $1.2MM salary but would still be highly affordable — especially for a high-payroll club like the Mets.
The whole gambit underscores Mets owner Steve Cohen's willingness to spend. Not only are the Mets taking on about $4.5MM in total salary, they'll also pay a 90% tax given their status as luxury tax payors who are in the newly created fourth tier of penalization. It boils down to a roughly $8.55MM in additional spending — a fairly stunning number to acquire a journeyman reliever.
It's also surely a frustrating series of events for Flexen. He's already spent a week in DFA limbo wondering where he'll land, and he'll now restart that process. The Mets could quickly place him on waivers rather than taking the maximum five days to do so, but it's hardly a direct trip through the DFA process.
MLBTR confirmed with a source last week that Flexen can reject an outright assignment and retain his salary, despite the fact that he doesn't have five years of Major League service time. That's attributable to the nature of the contract he signed when returning from the KBO, which also stipulates that he cannot be sent to the minors without his consent and that he would become a free agent at the deal's conclusion despite being shy of six years of MLB service.
Because of that contract, Flexen will become a free agent if the Mets aren't able to find a trade partner of their own. Barring a trade, Flexen will hit waivers and surely clear, as other clubs aren't going to want to be on the hook for that $3.9MM or so in salary. Once he clears, a new team would be able to sign him and only owe Flexen the prorated league minimum for any time spent on the MLB roster. The Mets would remain on the hook for the rest of that salary.
As for the Mariners, they'll save more than $4.5MM on that pair of relievers and also add an optionable lefty in the 28-year-old Muckenhirn. The southpaw signed a minor league deal with the Mets over the winter and made his big league debut earlier this season. He's tallied six innings in the Majors, yielding four runs on 11 hits and a pair of walks with three strikeouts.
Muckenhirn's work in Triple-A has produced far better results. He boasts a sensational 0.88 ERA in 30 2/3 frames, although his 15.7% strikeout rate and 10.7% walk rate don't exactly support that minuscule number. Muckenhirn has induced grounders at a hearty 50% clip, but he's also benefited from a .230 average on balls in play and a mammoth 95.2% strand rate in Triple-A so far. He'll give the Mariners a third left-handed bullpen option on the 40-man roster, joining Tayler Saucedo and Gabe Speier in that regard.
Ken Rosenthal of the Athletic first reported the Mets were acquiring Flexen and Gott for Muckenhirn. Andy Martino of SNY was first to report the Mets planned to designate Flexen for assignment. Joel Sherman of the New York Post reported the Mets were assuming the remainder of Flexen's and Gott's deals.